Can Ranbaxy come out of the shadows?
July 05, 2013 14:38 IST
Till a few years ago, it was a celebrated company; the first homegrown pharmaceutical major to become a multinational and its shares held a promising future.
But since January, Ranbaxy Laboratories' fortunes have taken a different turn.
Questions have been raised about the quality of its drugs, several of its manufacturing units have come under the scanner of the United States drug regulator and the company's shares have tanked over 40 per cent.
To top it, on May 13, Ranbaxy Laboratories pleaded guilty in the US District Court of Maryland for making fraudulent statements to the US authorities for seeking drug approvals.
Click NEXT to read further. . .
Can Ranbaxy come out of the shadows?
July 05, 2013 14:38 IST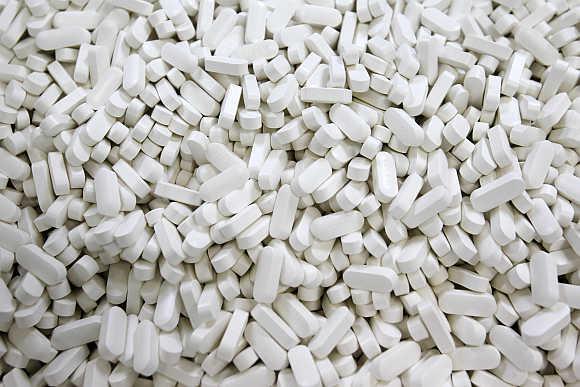 The company also agreed to pay a hefty fine of $500 million to the US Department of Justice.
That apart, its manufacturing facilities in India -- Poanta Sahib, Dewas and Batamandi -- which are under the US import alert are undergoing a consent decree with the US Food and Drug Administration in order to undertake corrective measures to be able to restart supplies.
In short, the company is fighting several battles at the same time: its production facilities need to be world class, its image needs to be restored, and possibly, the morale of its employees needs to be lifted.
While the company is starting to straighten things out, experts say opting for the right strategy at this juncture will be the key.
Click NEXT to read further. . .
Can Ranbaxy come out of the shadows?
July 05, 2013 14:38 IST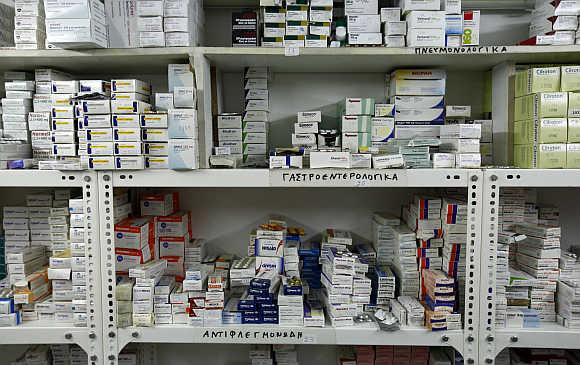 "Ranbaxy needs to look at it as an opportunity in disguise to re-align the organisation for a stronger and better future," says Baring Private Equity Partner Amit Chander.
As a first step, it will have to fix its compliance processes.
"The existing processes need to be further strengthened.
"An investment in compliance processes is an imperative," says a consultant with a global audit firm.
To be sure, Ranbaxy's trouble began as it allegedly violated FDA's good manufacturing practices norms at its facilities in Poanta Sahib and Dewas.
Even as the US regulator warned it in 2008, the company failed to address the problem and the operational issues between FDA and Ranbaxy continued even after Japan's Daiichi Sankyo acquired the company in late 2008 from the Singh family.
Click NEXT to read further. . .
Can Ranbaxy come out of the shadows?
July 05, 2013 14:38 IST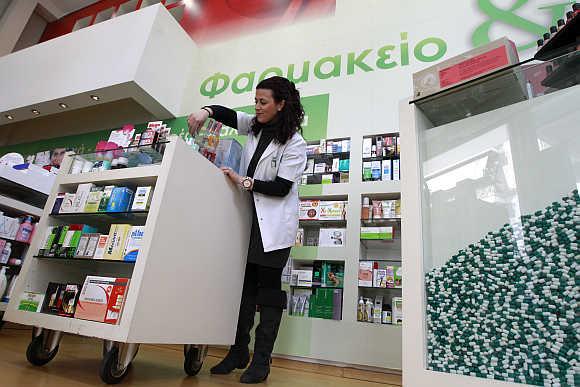 A complaint for a permanent injunction filed with the US District Court alleged that Ranbaxy violated the norms at one of its US facilities even in 2009.
However, while the company received the information about contamination in some of its drug batches, it allegedly failed to give the required reports to FDA.
According to the complaint filed in a district court at Maryland on January 25, 2012, Ranbaxy's US subsidiary, Ohm Laboratories, failed to inform the regulator about at least two failures of drug batches within the time specified.
FDA discovered the violations during its inspection of Ohm Laboratories' Gloversville facility in 2009.
Subsequently, FDA's next warning letter, issued to Ohm Laboratories in December 2009, asked the company for a comprehensive assessment of its global manufacturing operations.
This was quite unlike FDA's standard warning letters which refer to a particular unit in question.
Click NEXT to read further. . .
Can Ranbaxy come out of the shadows?
July 05, 2013 14:38 IST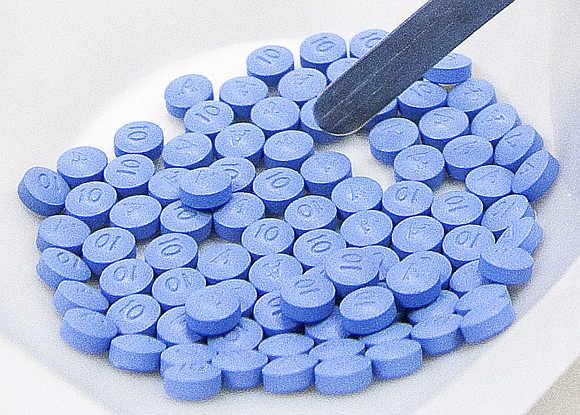 The start of trouble
"We note that the GMP violations listed include similar violations to those cited in the June 2006 and September 2008 warning letters issued to other Ranbaxy facilities.
Ranbaxy's attempts to make global corrections after past regulatory actions by FDA have been inadequate.
"We remind you that Ranbaxy is responsible for ensuring that all drug manufacturing operations comply with US requirements, including GMP.
"FDA expects Ranbaxy to immediately undertake a comprehensive assessment of its global manufacturing operations to ensure all sites manufacturing drugs for the US market conform to US requirements," the warning letter had said.
Experts point out that the company's repeated failures to bounce back and take corrective measures are the reasons why Ranbaxy continues to suffer and is unable to repose confidence among its investors.
Click NEXT to read further. . .
Can Ranbaxy come out of the shadows?
July 05, 2013 14:38 IST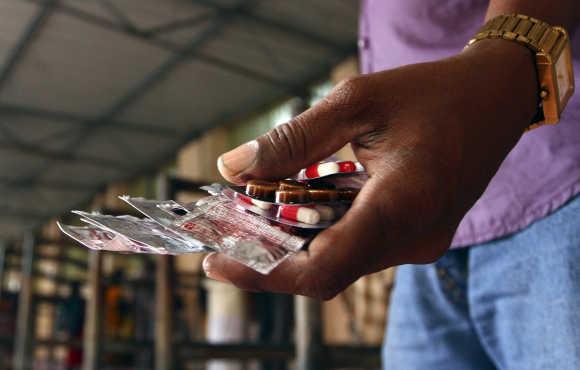 "There is no forward-looking guidance from the company's management.
"All they keep saying is that they are taking corrective measures. But one doesn't know when things are going to be resolved," says a market analyst.
According to Nirmal Bang Senior Research Analyst Praful Bohra, the company needs to strengthen its internal processes immediately and ensure that the quality of medicines do not suffer at all.
"There should be stricter surveillance and accountability," emphasises Bohra.
Another industry analyst with a consulting firm reiterates, "In the business of medicine, quality comes first and you just cannot take a risk with that. When you are in such a crisis, even a small suspicion can play spoilsport."
Click NEXT to read further. . .
Can Ranbaxy come out of the shadows?
July 05, 2013 14:38 IST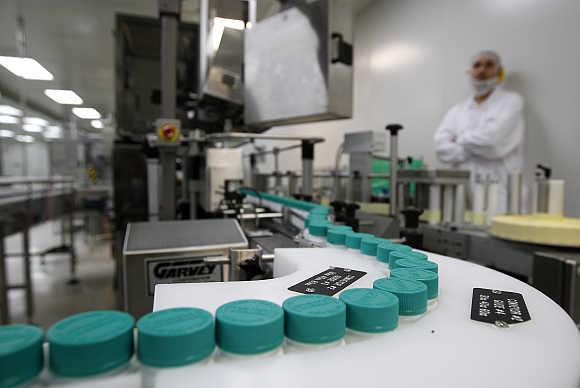 However, many believe that Ranbaxy has been lax in trying to restore its credibility. Complaints about quality have been far too frequent since FDA first raised its concerns.
In November last year, Ranbaxy recalled its prized cholesterol lowering drug atorvastatin from the US market after glass particles were suspected in some batches.
More recently, its Mohali facility was issued Form 483, a notification to alert the company of objectionable conditions that might be in violation of the US Food, Drug and Cosmetic Act and related laws.
Ranbaxy, on its part, downplayed the concerns, saying 'Form 483 is not a show-stopper'.
However, analysts say the repeated flip-flops don't augur well for Ranbaxy.
"The company must realise that this is not business as usual and therefore leadership response should be accordingly calibrated," says Baring Private Equity Partner's Chander.
Click NEXT to read further. . .
Can Ranbaxy come out of the shadows?
July 05, 2013 14:38 IST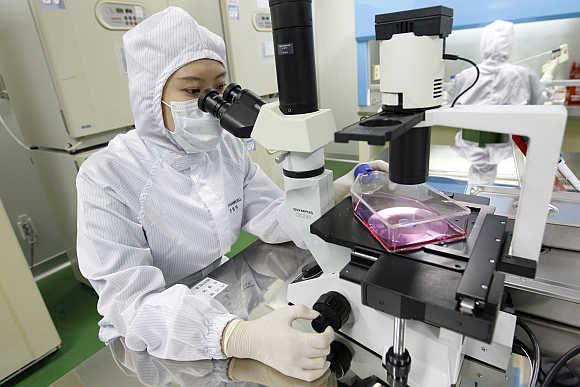 Restoring confidence
Lack of accountability on the part of the company has also left its investors high and dry.
"The company needs to update investors on resolution and on what is actually happening in the company.
"This will reinstate the confidence on the stock," says Bohra.
However, some feel investor sentiment will improve only when the company's performance starts to show promise.
Ranbaxy was expected to secure an approval for generic Diovan, used to treat hypertension, in September last year, but it is yet to get a go-ahead from the US regulator.
The total US market for Diovan, a patented product of Novartis AG, is estimated at around $1.5 billion annually.
Analysts also say along with putting in place a better compliance system, the company will need to ensure a steady flow of product approvals in major markets like the US in order to keep its cash flows going.
Click NEXT to read further. . .
Can Ranbaxy come out of the shadows?
July 05, 2013 14:38 IST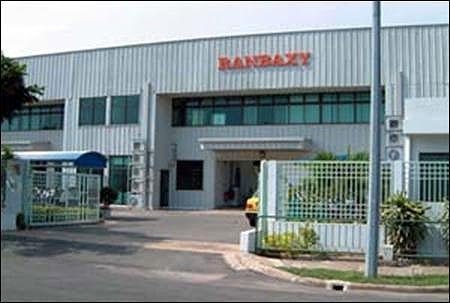 Ranbaxy has taken some measures to get back to its old glory.
Besides appointing consultants to undertake its ongoing consent decree, it is also learnt to have hired The Boston Consulting Group and Mercer for the company's internal strategic project -- Ranbaxy Institutional Simplicity and Excellence.
The project is primarily aimed at benchmarking operating standards and staff productivity in line with the industry norms.
The consultants are also working to implement best practices within the company to ensure high quality.
However, experts say benchmarking standards and filling in lapses may not be enough --the company also needs to focus on its employees to create good brand ambassadors by boosting employee morale.
Click NEXT to read further. . .
Can Ranbaxy come out of the shadows?
July 05, 2013 14:38 IST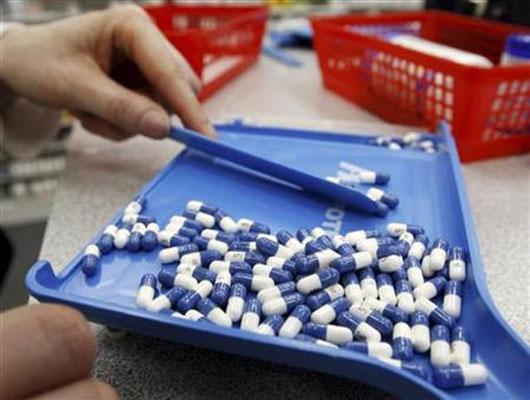 "The most important thing is to re-establish confidence among the employees and boost morale.
"The brand of the employer is an integral part of an employee's identity and any impairment to the brand, no matter how temporary, can be very de-motivating and unsettling for employees," says Chander.
Experts says Ranbaxy needs to take a more cautious approach with respect to its image because any impairment to the Ranbaxy brand is also likely to impact the image of its parent, Daiichi Sankyo.

Ranbaxy, however, says the worst is over and the company is now on its way forward.
"I personally feel the worst is behind us.
"My colleagues feel determined to deal with the situation," Ranbaxy CEO & Managing Director Arun Sawhney told Business Standard during a recent interview after the US penalty.
"If we do the right things, if we establish our credibility and if we stand by what we are saying, our credibility will only get stronger," he had said.
Sawhney emphasised that the new management has introduced proper checks and balances in the system to ensure the issues of past are addressed and do not get repeated.
"Never in the future should there be a question on our compliance or quality. . .
"This is how I want the new culture of Ranbaxy to be built," he had said.
Source: