18 countries struggling with inflation worse than India's
Last updated on: June 04, 2014 15:55 IST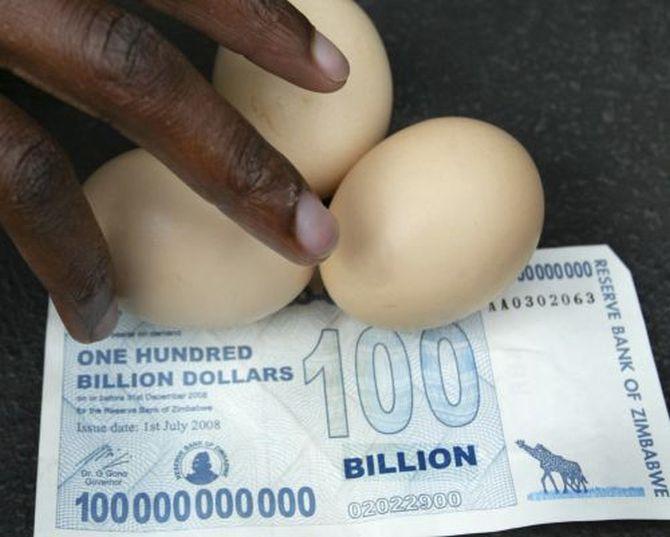 Inflation has been on of the biggest barrier to India's growth for the past few years. RBI has kept a tight fist on interest rates, which many believe is holding back recovery. Simply put, companies can only expand if they get to borrow money at reasonable cost and there is enough liquidity.
Many countries world over are caught in the similar situation as India. Some, such as Venezuela and Syria have inflation over 50 per cent. This means, the price of commodities in the countries is doubling every year.
Let's take a look at 18 such counties that have seen higher price rise than India.
Data Sources: tradingeconomics.com and CIA World Factbook
India
Latest reported inflation rate: 8.59 per cent
GDP (purchasing power parity): $4.962 trillion
Budget deficit: 4.5 percent of GDP
Click NEXT to read more…
18 countries struggling with inflation worse than India's
Last updated on: June 04, 2014 15:55 IST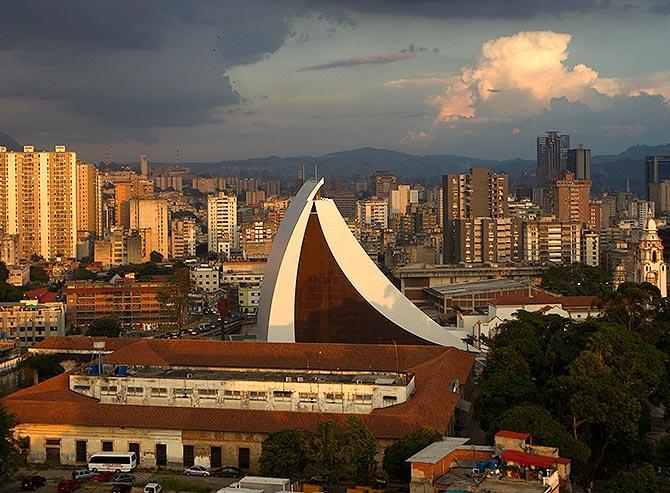 Venezuela
Latest reported inflation rate: 61.50 per cent
GDP (purchasing power parity): $407.4 billion
Budget deficit: -9.8 per cent of GDP
Click NEXT to read more…
18 countries struggling with inflation worse than India's
Last updated on: June 04, 2014 15:55 IST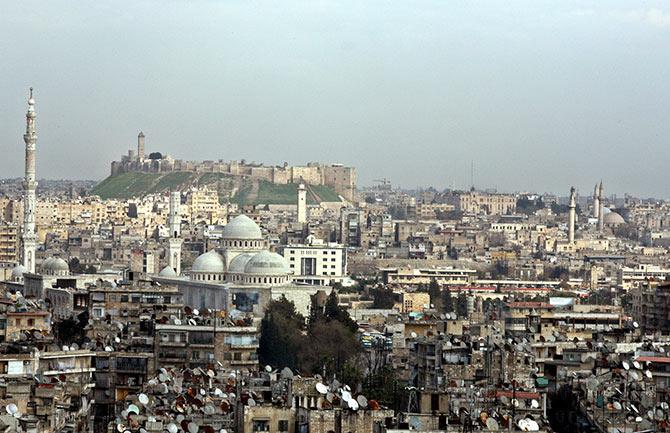 Syria
Latest reported inflation rate: 49.50 per cent
GDP (purchasing power parity): $107.6 billion
Budget deficit: -8 per cent of GDP
Click NEXT to read more…
18 countries struggling with inflation worse than India's
Last updated on: June 04, 2014 15:55 IST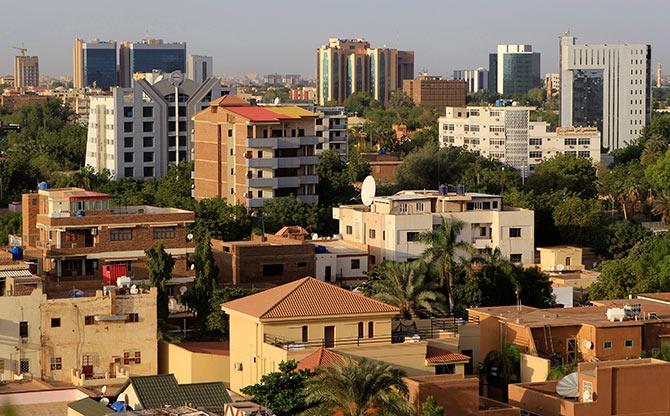 Sudan
Latest reported inflation rate: 37.70 per cent
GDP (purchasing power parity): $89.97 billion
Budget deficit: -4.4 per cent of GDP
Click NEXT to read more…
18 countries struggling with inflation worse than India's
Last updated on: June 04, 2014 15:55 IST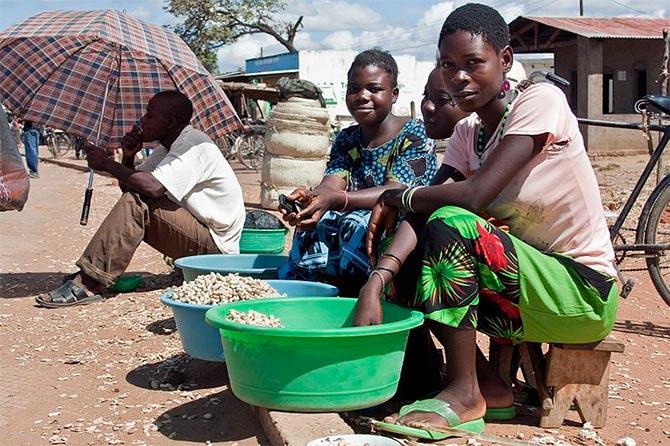 Malawi
Latest reported inflation rate: 23.90 per cent
GDP (purchasing power parity): $15.02 billion
Budget deficit: -1.4 per cent of GDP
Click NEXT to read more…
18 countries struggling with inflation worse than India's
Last updated on: June 04, 2014 15:55 IST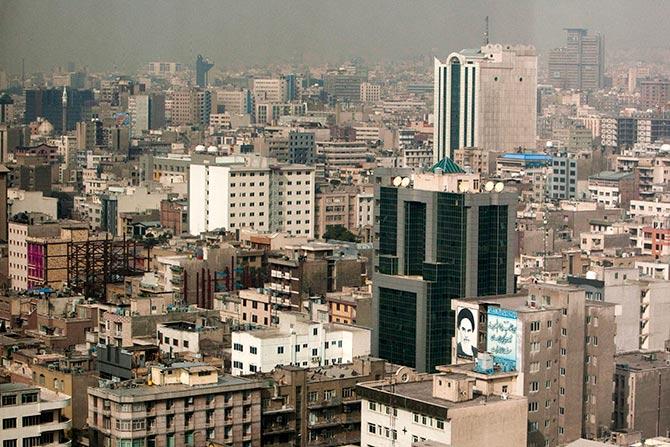 Iran
Latest reported inflation rate: 19.70 per cent
GDP (purchasing power parity): $987.1 billion
Budget deficit: -4.5 per cent of GDP
Click NEXT to read more…
18 countries struggling with inflation worse than India's
Last updated on: June 04, 2014 15:55 IST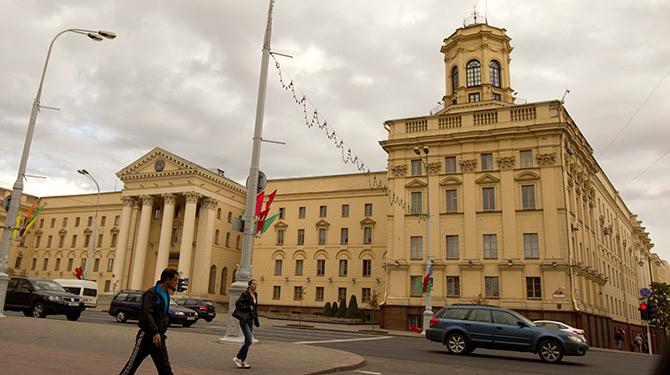 Belarus
Latest reported inflation rate: 17.20 per cent
GDP (purchasing power parity): $150.4 billion
Budget deficit: -0.2 per cent of GDP
Click NEXT to read more…
18 countries struggling with inflation worse than India's
Last updated on: June 04, 2014 15:55 IST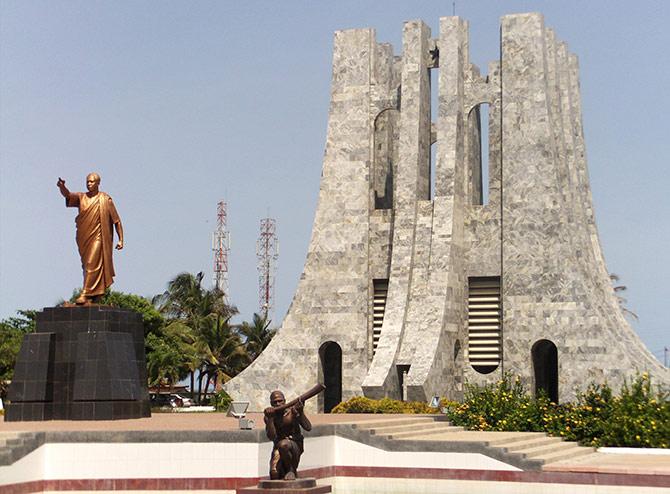 Ghana
Latest reported inflation rate: 14.70 per cent
GDP (purchasing power parity):
Budget or deficit:
Click NEXT to read more…
18 countries struggling with inflation worse than India's
Last updated on: June 04, 2014 15:55 IST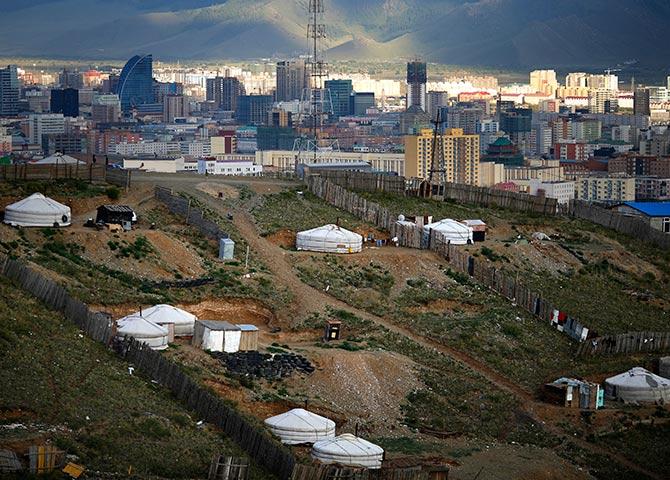 Mongolia
Latest reported inflation rate: 12.30 per cent
GDP (purchasing power parity): $90.41 billion
Budget of deficit: -9.5 per cent of GDP
Click NEXT to read more…
18 countries struggling with inflation worse than India's
Last updated on: June 04, 2014 15:55 IST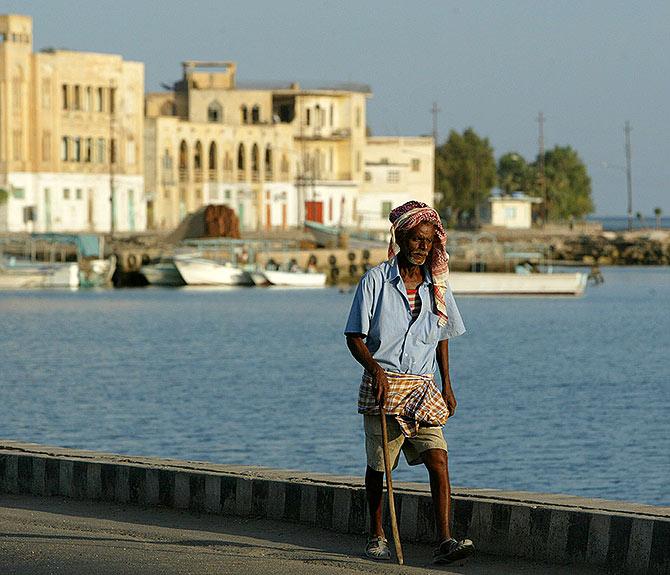 Eritrea
Latest reported inflation rate: 12.30 per cent
GDP (purchasing power parity): $4.717 billion
Budget deficit: -13 per cent of GDP
Click NEXT to read more…
18 countries struggling with inflation worse than India's
Last updated on: June 04, 2014 15:55 IST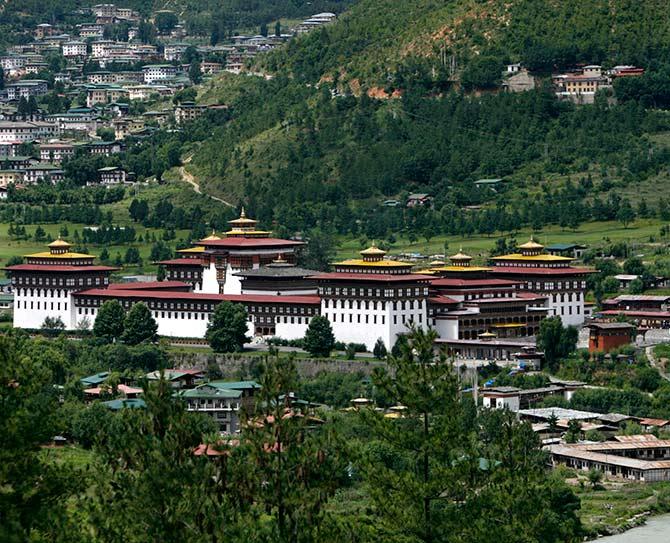 Bhutan
Latest reported inflation rate: 11.31 per cent
GDP (purchasing power parity): $5.235 billion
Budget deficit: -2.4 per cent of GDP
Click NEXT to read more…
18 countries struggling with inflation worse than India's
Last updated on: June 04, 2014 15:55 IST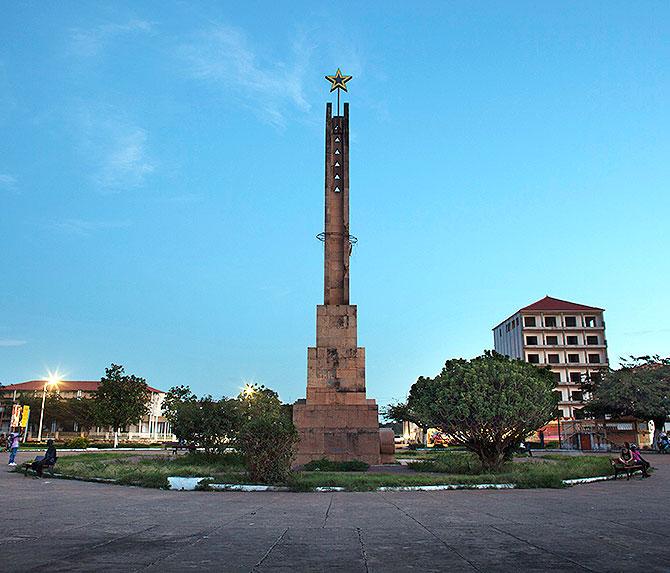 Guinea
Latest reported inflation rate: 10.30 per cent
GDP (purchasing power parity): $12.56 billion
Budget deficit: -5.1 per cent of GDP
Click NEXT to read more…
18 countries struggling with inflation worse than India's
Last updated on: June 04, 2014 15:55 IST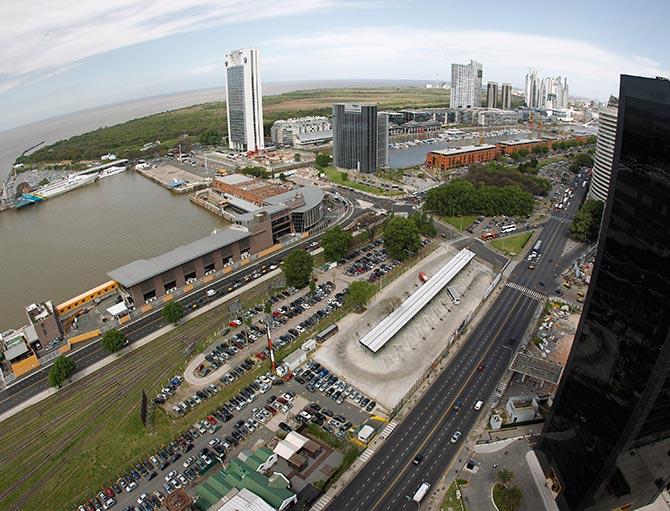 Argentina
Latest reported inflation rate: 10.90 per cent
GDP (purchasing power parity): $771 billion
Budget deficit: -3.2 per cent of GDP
Click NEXT to read more…
18 countries struggling with inflation worse than India's
Last updated on: June 04, 2014 15:55 IST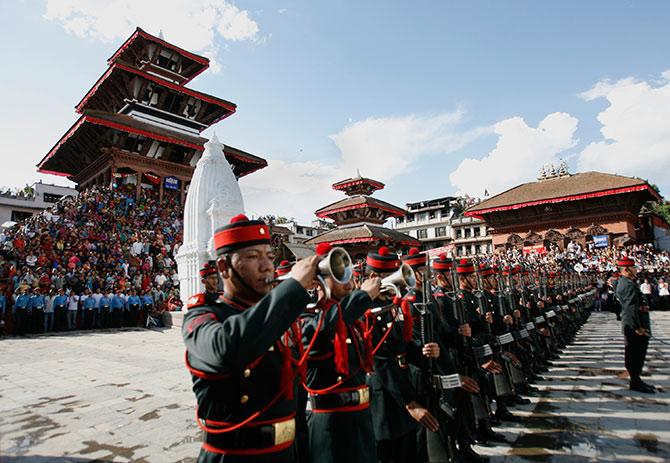 Nepal
Latest reported inflation rate: 9.72 per cent
GDP (purchasing power parity): $42.06 billion
Budget deficit: -3.1 per cent of GDP
Click NEXT to read more…
18 countries struggling with inflation worse than India's
Last updated on: June 04, 2014 15:55 IST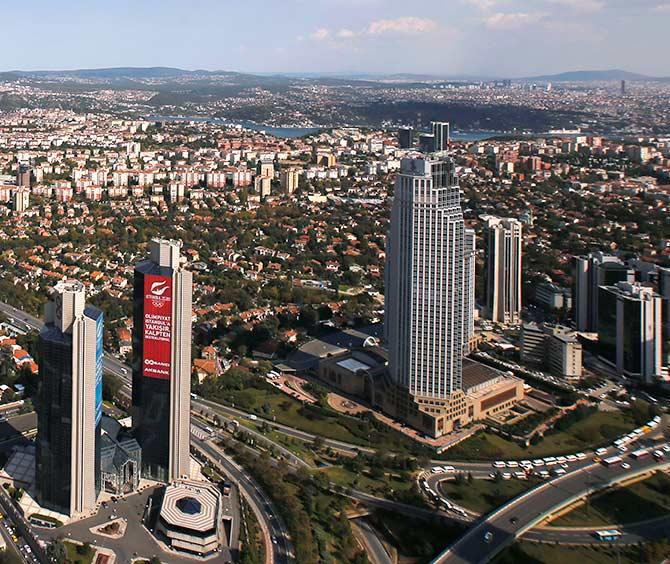 Turkey
Latest reported inflation rate: 9.38 per cent
GDP (purchasing power parity): $1.167 trillion
Budget deficit: -2.1 per cent of GDP
Click NEXT to read more…
18 countries struggling with inflation worse than India's
Last updated on: June 04, 2014 15:55 IST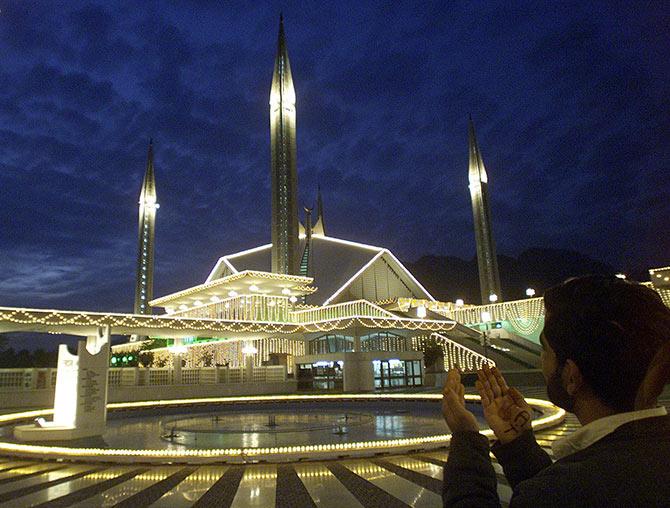 Pakistan
Latest reported inflation rate: 9.18 per cent
GDP (purchasing power parity): $574.1 billion
Budget deficit: -7.7 per cent of GDP (2013 est.)
Click NEXT to read more…
18 countries struggling with inflation worse than India's
Last updated on: June 04, 2014 15:55 IST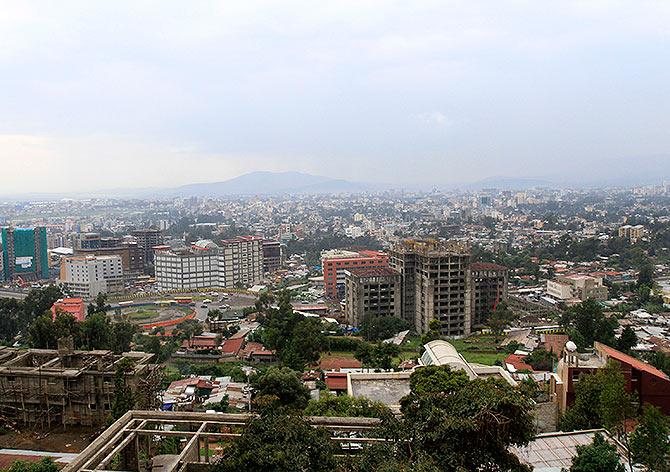 Ethiopia
Latest reported inflation rate: 9.10 per cent
GDP (purchasing power parity): $118.2 billion
Budget deficit: -2.8 per cent of GDP
Click NEXT to read more…
18 countries struggling with inflation worse than India's
Last updated on: June 04, 2014 15:55 IST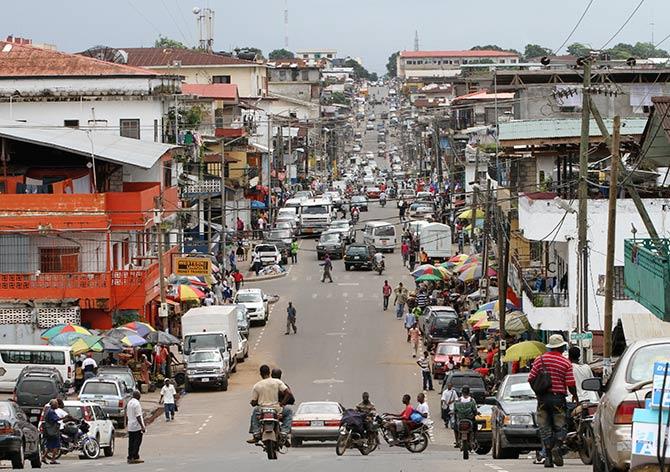 Liberia
Latest reported inflation rate: 8.90 per cent
GDP (purchasing power parity): $2.898 billion
Budget deficit: -2.9% of GDP
Click NEXT to read more…
18 countries struggling with inflation worse than India's
Last updated on: June 04, 2014 15:55 IST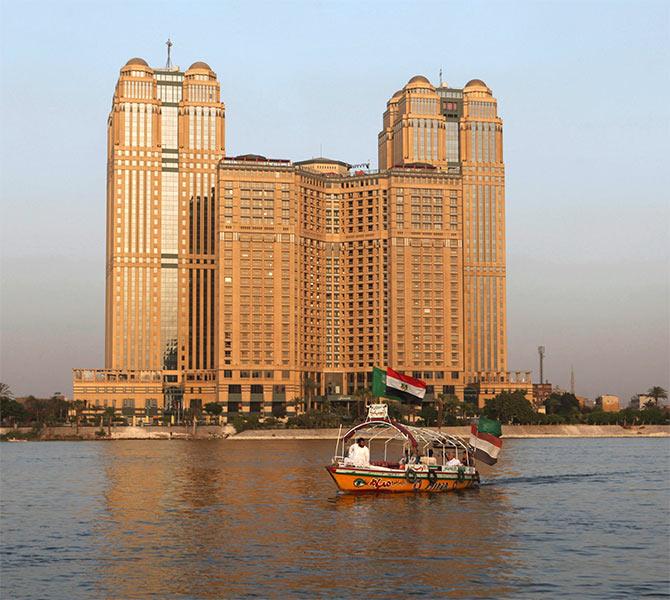 Egypt
Latest reported inflation rate: 8.87 per cent
GDP (purchasing power parity): $551.4 billion
Budget deficit: -13.3 per cent of GDP
Click NEXT to read more…