Realty, a safe bet for politicians to park black money
Last updated on: February 1, 2013 11:22 IST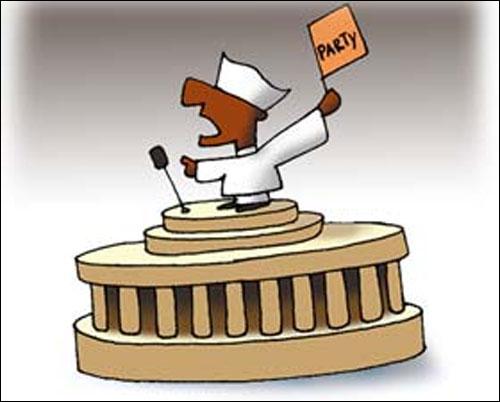 Several Cabinet ministers, chief ministers and members of Parliament showed up at a wedding reception hosted by a builder recently.
Nothing wrong with it, said a real estate insider, except that the presence of so many politicians at the invitation of a realtor was a proof of the proximity they enjoyed.
It's not surprising that the nexus or the quid pro quo between politicians and real estate players could, once in a while, result in exposes involving the likes of Bahujan Samaj Party (BSP) supremo Mayawati or Robert Vadra, the son-in-law of Congress president Sonia Gandhi.
Click on
NEXT
for more...
Realty, a safe bet for politicians to park black money
Last updated on: February 1, 2013 11:22 IST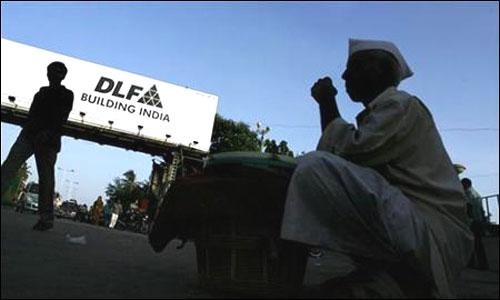 A broker who specialises in cutting high-profile real estate deals in the national capital region told Business Standard there's nothing unusual about the alleged business associations between the companies of Mayawati's brother, Anand Kumar, and real estate players such as DLF, Unitech and Jaypee in Uttar Pradesh.
"It's commonplace for politicians to park funds in real estate companies, as it's a safe avenue and fetches the highest return," he pointed out.
And, if politicians need builders to park funds, realtors are keen on linkages with politicians, both in power and out of power.
"The politicians add value to any deal," according to a consultant, who's been tracking the sector for years. For instance, they could help speed projects and in some cases, get what is illegal converted into legal for clearances.
According to media reports, Kumar's real estate business grew significantly during Mayawati's third term as chief minister of Uttar Pradesh (2007-12).
Click on NEXT for more...

Realty, a safe bet for politicians to park black money
Last updated on: February 1, 2013 11:22 IST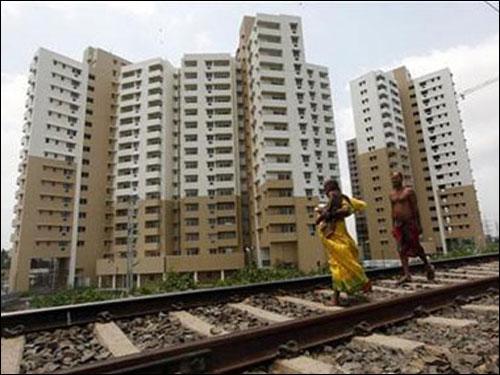 Advance given to companies for deals that never go through are the best way to convert black money into white, the source said, adding it was a popular method in the sector.
"The forever-appreciating real estate prices and the certainty of creating money out of thin air is attracting politicians to this business," another industry source said. "It seems like a no-risk business, except for the delay in getting licences in some cases."
While some industry representatives argued that metros and areas around big cities witnessed the builder-politician nexus the most, others said the trend was not geography-specific and that it was universal, as real estate meant big money.
"It's more rampant where transparency is less," according to an international consultant, who did not want to be named.
Click on NEXT for more...

Realty, a safe bet for politicians to park black money
Last updated on: February 1, 2013 11:22 IST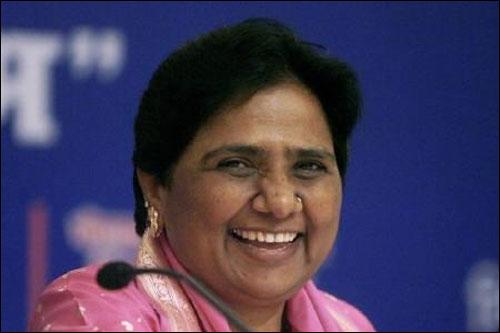 Realtors know it is very tough to do business without political backing, according to another prominent consultant known for mega deals. Large development is difficult without the local government's help.
While it is a global phenomenon, the nexus is strikingly higher in the developing countries, he pointed out. In India, a large chunk of land holding is still with the government, regulatory mechanisms are not foolproof, laws are outdated and the government approval process is slow, the consultant explained.
While Mayawati and her brother have denied any wrongdoing, the companies named have also said there's nothing unlawful in their dealings. DLF said: "We made a small investment of Rs 6 crore (Rs 60 million) in Carnoustie, which has been disclosed in our annual accounts of financial year 2011-12."
Carnoustie is one of the companies floated by Mayawati's brother.
Click on NEXT for more...

Realty, a safe bet for politicians to park black money
Last updated on: February 1, 2013 11:22 IST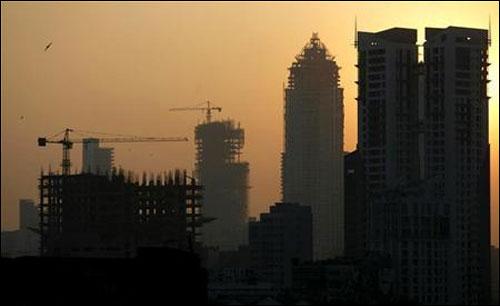 Unitech said: "We wish to place on record that Unitech Group was not allotted any land, project or FSI (floor space index)/ land rights in Uttar Pradesh during the tenure of the BSP-led government between 2007-12.
While pointing out that "it's our normal business to develop real estate and to deal with companies holding real estate", Unitech added: "Our business association with Carnoustie Group is relating to real estate projects in Kochi, Goa, Delhi and Gangtok, in line with our business strategy of pan-India presence, and consultancy services for development of our golf course projects.
The company added all its investments were fully disclosed and were in compliance with the laws of the country. The Jaypee group could not be reached for comment.
The Bharatiya Janata Party (BJP) has sought a thorough probe into the issue. "A Robert Vadra-style copy book practice of receiving advances for unspecified services from third parties is followed by a loss- making company owned by Anand Kumar," said a senior BJP leader.
---
With inputs from Mansi Taneja and Gyan Verma
Source: