RBI quietly begins tryst with inflation targeting
January 30, 2014 09:33 IST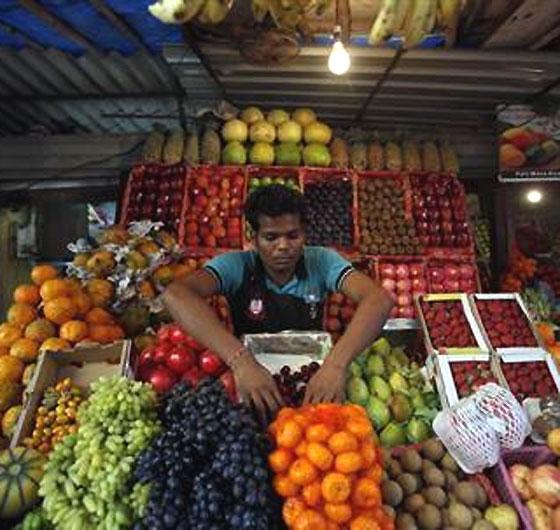 Without explicitly saying so, the Reserve Bank of India (RBI) has effectively begun to target inflation based on consumer prices, a dramatic shift in approach for a central bank that has struggled to manage the balance between growth and inflation.

The RBI unexpectedly raised policy interest rates by a quarter percentage point to 8.00 per cent on Tuesday.

In doing so, it cited a "glide path" towards lowering the consumer price index (CPI) below 8 per cent by next January and 6 per cent a year later -- targets that were laid out in sweeping proposals released last week to revamp the way monetary policy is conducted in India.

The core recommendation of the central bank panel headed by Deputy RBI Governor Urjit Patel was ultimately to bring down CPI inflation to 4 per cent, plus or minus 2 per cent.

While that would make policymaking more predictable and less prone to government pressure, it also means rates would stay high for longer as CPI inflation now stands at nearly 10 percent -- the highest among major economies.
Click on NEXT for more...
RBI quietly begins tryst with inflation targeting
January 30, 2014 09:33 IST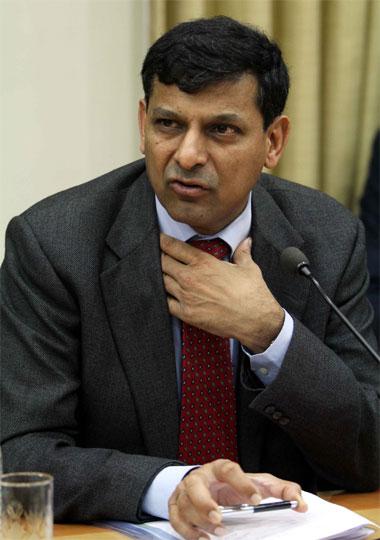 Annual wholesale price inflation, long the favoured benchmark in India, stood at 6.16 percent in December.

"It appears that RBI is taking the responsibility head-on, saying that this is going to be their primary objective," said Sonal Varma, economist at Nomura in Mumbai.

"It's a game-changer," she said.

RBI Governor Raghuram Rajan, who took office in September with an ambitious agenda, has long expressed an inclination towards adopting retail inflation as the main price gauge, although many bank-watchers did not expect him to take up the panel's recommendations so quickly.
Click on NEXT for more...
RBI quietly begins tryst with inflation targeting
January 30, 2014 09:33 IST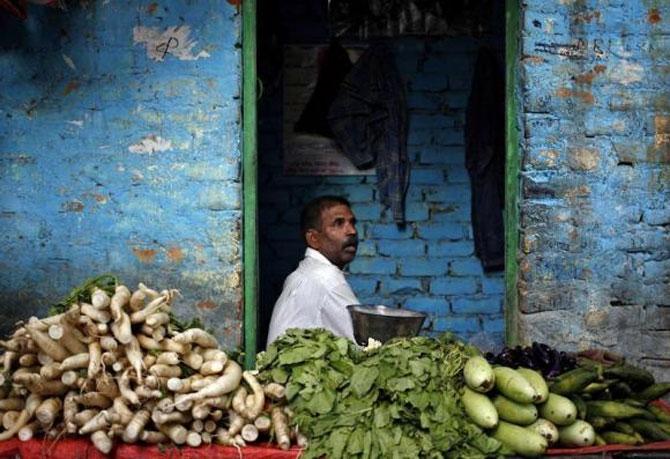 Pressure on government

Inflation-targeting puts pressure on the government to meet its deficit-cutting targets, a challenge in a country prone to costly and inflationary spending programmes.

"The fact that RBI actually came out with an inflation number of 8 percent over the next one year consistent with Urjit Patel's report in the policy review was a surprise," said Saugata Bhattacharya, chief economist at Axis Bank.

Rajan stopped short of saying the RBI had adopted the panel's inflation recommendation. The RBI did, however, formally adopt the proposal to review monetary policy every two months, from eight times a year previously.

"We want to bring inflation down and the Urjit Patel committee gives us a glide path to bring inflation down," Rajan said in a conference call with analysts on Wednesday.

"And, as we examine the details of the Urjit Patel committee report, we will take up more issues. And, as I said, some issues will have to be taken up with the government. Some we can do on our own."
Click on NEXT for more...
RBI quietly begins tryst with inflation targeting
January 30, 2014 09:33 IST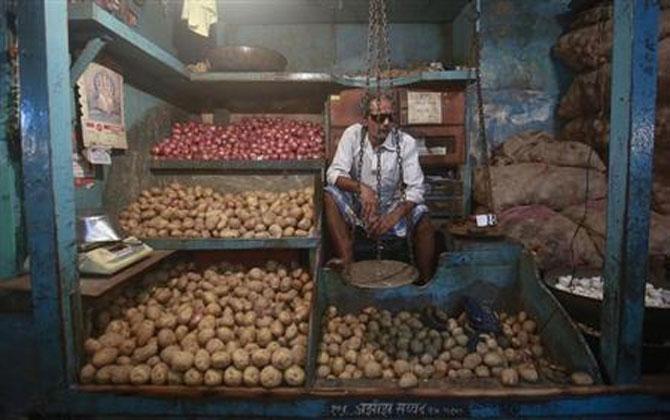 Although the government has not taken an official stance on the reform proposals, Economic Affairs Secretary Arvind Mayaram last week said it was premature to make CPI the nominal anchor for monetary policy.

While CPI is the benchmark in most countries, in India it has been plagued by the difficulty of gathering accurate data in a fast-growing economy with wide gaps between urban and rural spending patterns, a shortcoming statistics officials are working to address.

By using CPI to set its policy interest rate, the RBI wants to ensure that real interest rates are positive in a consumption-led economy with low levels of savings. Retail inflation has been near or above 10 percent for three years.

The RBI's change in approach comes as the Congress is focused on elections due by May, with opinion polls predicting it is headed for a loss after presiding over an economy that has stumbled to decade-low growth amid persistently high inflation.

"Ultimately inflation is both a monetary...but also a political issue. We need political establishment to understand that it is important. I am confident that it will, and it is, actually," Rajan said.


---
Additional reporting by Subhadip Sircar and Neha Dasgupta
Source:
© Copyright 2020 Reuters Limited. All rights reserved. Republication or redistribution of Reuters content, including by framing or similar means, is expressly prohibited without the prior written consent of Reuters. Reuters shall not be liable for any errors or delays in the content, or for any actions taken in reliance thereon.