Now, Sahara seeks truckloads of opinions
March 12, 2014 08:20 IST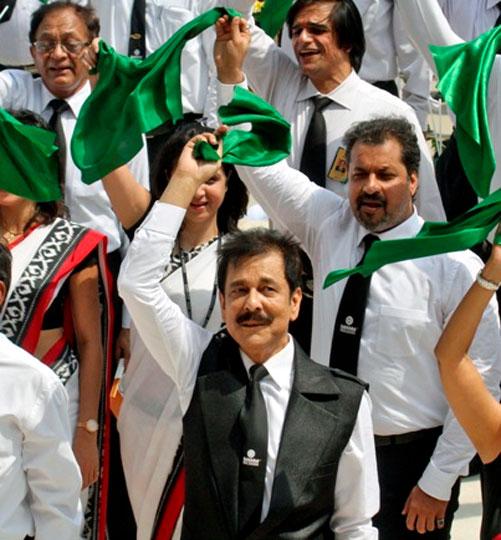 After sending over a 100 vehicles of investor documents to the Securities and Exchange Board of India, the Sahara group is readying another truckload. It has asked its employees and associates to reach out to 12 million people and conduct a survey of public opinion on the group's current troubles.

Business Standard reviewed an internal email sent to employees on the matter and has a copy of the survey form.Questions in the survey include "In Sahara-Sebi battle, whom you think is as at fault," and "Does Shri Subrata Roy Sahara deserves ban on foreign tour (which is done for criminals) and does he deserve non-bailable warrant arrest.

It also asks for a comment on the Sahara group as well as the "approach/attitude of honourable Supreme Court. The survey began at the end of last month and employees and associates of the group have been asked to participate. "As per instructions of 'Hon'able Saharasri ji', the attached questionnaire survey exercise has to be undertaken by each and every 'karyakarta' (office bearer) of the organisation.

"Each 'karyakarta' has to get the handwritten responses of minimum 10 respondents including him/her," said an email from the group's human resources department. The Sahara group claims that it has 1.2 million employees. This translates into 12 million surveys if one goes by the minimum per-employee-target the group has set.
Click on NEXT for more...
Now, Sahara seeks truckloads of opinions
March 12, 2014 08:20 IST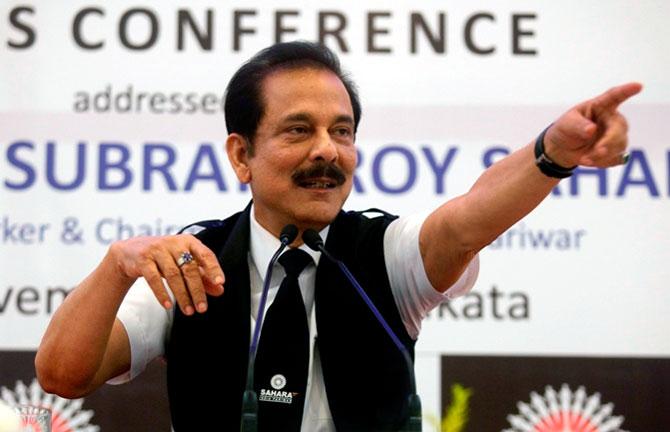 The five-question survey is two pages in length, and is expected to 'take only 7-8 minutes. This works out to 24 million pages of opinion which are to be sorted out at Sahara's Mumbai office in the Bandra Kurla Complex (BKC) and at Sahara Shaher in Lucknow; the two addresses at which the employees have been asked to submit their report.

Those answering the survey have also been asked to comment on a recent advertisement that the Sahara group issued, talking about Subrata Roy Sahara's ailing mother and how he did not attend court on account of his desire to be with her.

The advertisement had also detailed the background of the OFCD (optionally fully convertible debentures) issue and Sahara's contention that the issue is not under Sebi's purview. The regulator felt otherwise and asked it to stop raising money, a stand which the Supreme Court endorsed, asking the company to return the money to investors with interest.
Click on NEXT for more...



Now, Sahara seeks truckloads of opinions
March 12, 2014 08:20 IST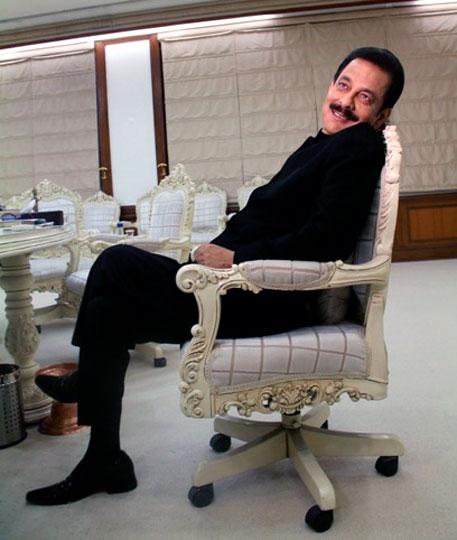 The company then deposited Rs 5120 crore (Rs 51.2 billion) with the regulator and said that it had directly refunded the remainder of around Rs 19000 crore (Rs 190 billion) already to its investors.Sebi has subsequently said that Sahara's outstanding amount has grown to Rs 37,000 crore (Rs 370 billion) with interest.

The Supreme Court rejected a staggered payment proposal from the group earlier in the month and ordered Subrata Roy to remain in judicial custody, having ordered his arrest after he failed to appear before the court as ordered.The survey exhorts all workers of the Sahara group to answer the questions with complete honesty.

"All worker members of Sahara India Pariwar should also comment, answer all five questions themselves also, but if you are true dedicated member of the family and you really mean interest of organisation is supreme then all 10 set including one of yours should only carry truth. Nothing else than truth.

The survey has asked employees to give any feedback they receive, whether negative or positive. "Bitter truth is always useful, beneficial than sweet lie or manipulation," it said.



Source: