Now, open a bank account through Aadhaar without paperwork
October 25, 2013 12:58 IST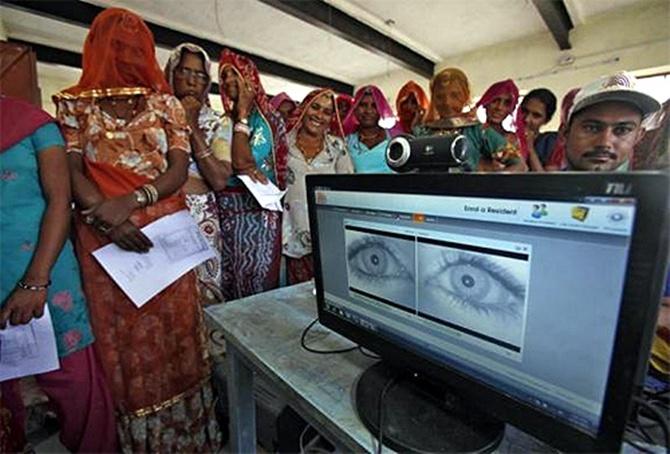 The Unique Identification Authority of India (UIDAI) has enabled a feature that would allow anyone with an Aadhaar number to open a bank account, without any paperwork.
Axis Bank was the first lender to start the electronic know-your-customer (e-KYC) facility, which would facilitate Aadhaar-registered individuals to step into a branch and open an account, merely by providing his/her unique identification number, after which the person's fingerprints would be scanned.
On Thursday, UIDAI chief Nandan Nilekani launched the e-KYC facility at the Axis Bank headquarters here. Initially, the facility is available at 1,000 branches of the bank. By the end of this month, Axis Bank would extend the facility to about 2,000 branches.
Click NEXT to read more…
Now, open a bank account through Aadhaar without paperwork
October 25, 2013 12:58 IST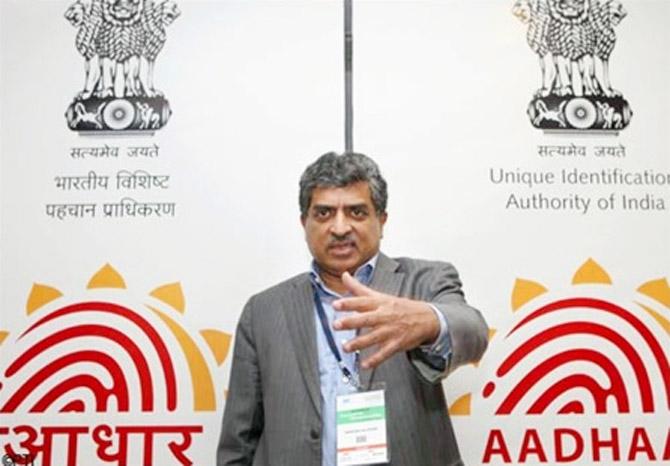 Nilekani parried questions on extending the facility to other banks. He said the idea was to expand the e-KYC facility, adding it was possible to secure insurance cover and apply for mutual funds through this. Talks are on to include pension schemes in the programme, too.
Axis Bank would connect with UIDAI through an authorised service agent—usually, a payment gateway—which would, in turn, connect with the UIDAI database, Nilekani said.
Shikha Sharma, managing director and chief executive of Axis Bank, said while opening bank accounts, a key challenge for customers was providing proof of address and identity, as well as physical copies of documents. She added e-KYC simplified this process and provided better customer experience.
Click NEXT to read more…
Now, open a bank account through Aadhaar without paperwork
October 25, 2013 12:58 IST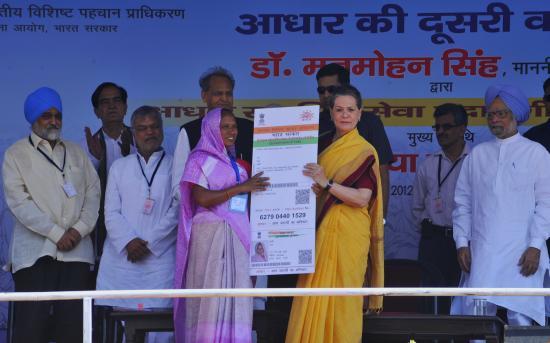 The facility was safer compared to the current practice of providing photocopies of documents, Nilekani said, adding all work happened electronically, at the back-end. "Fundamentally, all the infrastructure is falling into place for creating a much more electronic, a much more digital-cash kind of an economy," he said, adding this had long-term ramifications, including making the economy cashless.
So far, UIDAI, set up four years ago, has rolled out 460 million Aadhaar numbers. It was targeting 600 million numbers (half the country's population) by early next year, Nilekani said.
Ensure service providers adhere to all regulatory requirements: RBI to RRBs
The Reserve Bank of India (RBI) has asked regional rural banks (RRBs) to ensure the service providers (including another bank) adhere to all regulatory requirements. "RRBs may necessarily enter into agreement with the service provider that the infrastructure and applications are made available for audit / inspection by the regulators of the country," said RBI.

Click NEXT to read more...
Now, open a bank account through Aadhaar without paperwork
October 25, 2013 12:58 IST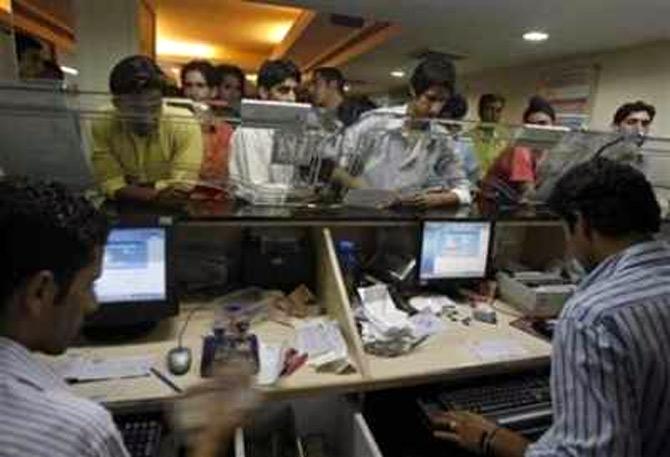 The central bank said RBI and Nabard should have access to all information resources that are consumed by RRBs, though the resources are not physically located in the premises of banks.
Further, RRBs have to adhere to the relevant legal and regulatory requirements relating to geographical location of infrastructure and movement of data out of borders.
According to RBI while consuming services provided by other banks or service providers, it may be ensured that all aspects relating to privacy, confidentiality, security and business continuity are fully met.
Source: