No hit from order to give up KG-D6 discoveries, says RIL
October 30, 2013 08:29 IST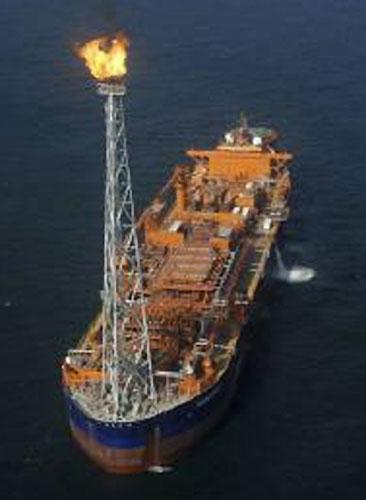 After the petroleum ministry's order to Mukesh Ambani-led Reliance Industries to relinquish five gas discoveries with immediate effect, both the company and industry sources have said the decision would hardly affect RIL's KG-D6 prospects, even as it worries the industry.

The entry of a new developer through competitive bidding would delay the development of discoveries by at least 10 years.
These five discoveries — D4, D7, D8, D16 and D23 — with 805 billion cubic ft (bcf) of reserves and $10 billion of natural gas are to be relinquished immediately. They constitute 80 per cent of the KG-D6 block.
Click on NEXT for more...
No hit from order to give up KG-D6 discoveries, says RIL
October 30, 2013 08:29 IST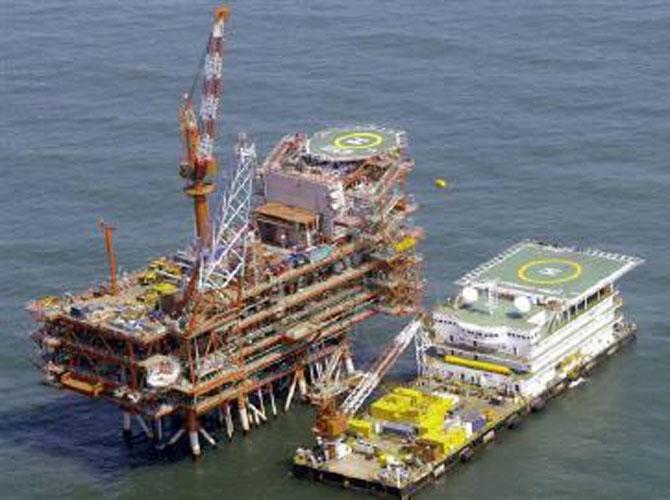 ''Haven't made any investment'

Said a senior RIL executive: "Though area-wise, this is a larger part of KG-D6, the reserves are comparatively lower. Moreover, we haven't made any investment there."
According to experts and the company, the move might affect the future of the five discoveries, because given the marginal nature of discoveries, standalone development would be unviable, even if government puts it up for competitive bidding on a priority basis.
In a presentation to the petroleum ministry on September 18, RIL had argued that "if taken back, (these blocks) will not be considered in integrated development plan of existing facilities and would face integration issues, if at all developed later.

Also carving out block, award and development by new company would defer any production by at least eight to 10 years".

A BP executive refused to comment on a petroleum ministry letter of October 23 that asked for immediate relinquishment of blocks.
Click on NEXT for more...
No hit from order to give up KG-D6 discoveries, says RIL
October 30, 2013 08:29 IST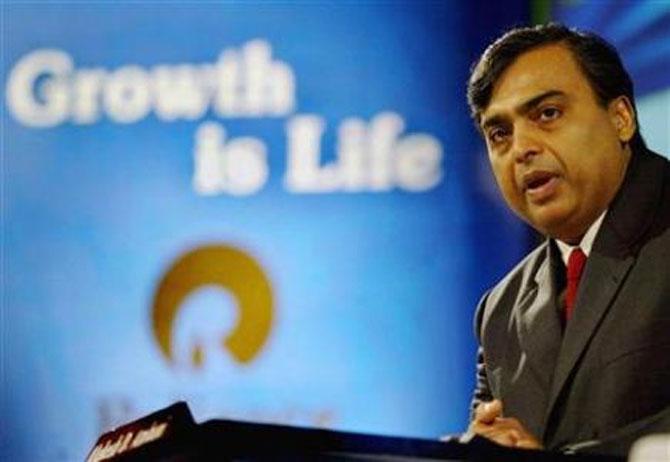 A senior executive from Niko Resources said: "These are pure rumours. There is a proposal to relinquish 56 per cent only.
We do not believe this and will follow, in letter and spirit, whatever is mentioned in the production sharing contract." With a 60 per cent stake, RIL is the operator for the KG-D6 block, while BP and Canada's Niko Resources own 30 per cent and 10 per cent, respectively.

"The issue is, the Indian government is happy buying gas at $15 a million British thermal unit. None is interested in developing the assets that is available already," the Niko executive added.
Click on NEXT for more...
No hit from order to give up KG-D6 discoveries, says RIL
October 30, 2013 08:29 IST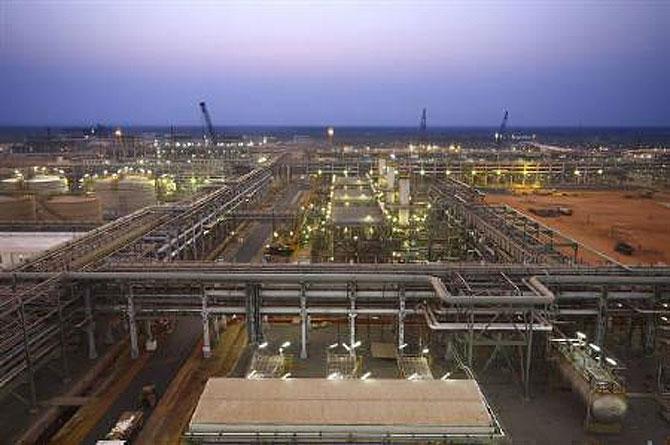 Dhaval Joshi, research analyst at Emkay Global Financial Services said: "RIL has not incurred any major capex on these 'to be relinquished' discoveries. However, it will be a step back in reviving the production from KG basin as these discoveries were part of the satellite field and were on track to increase the production from 2017. We don't see much of concern given the size of the reserves and its impact on E&P valuation."

With the present order, RIL would be left with 1,446.12 sq km of KG-D6, including development & discovery areas.
The shortfall in production against approved targets in the past four years has been 154 million standard cubic metres a day. On the other hand, the three discoveries — D29, D30 and D31 — that would go for clearance to the Cabinet Committee of Economic Affairs would have natural gas worth $4 billion.
Source: