Nadella wants Microsoft to reinvent itself
February 21, 2014 16:29 IST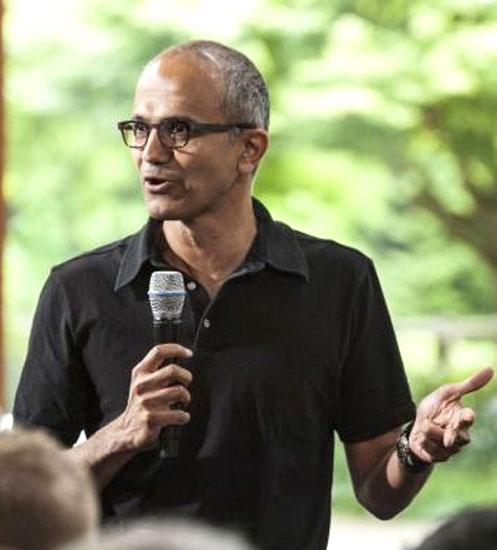 Microsoft's new India-born CEO Satya Nadella has said that instead of resting on its laurels the software giant needs to focus more on reinventing itself and become a company "where people find deep meaning at work".
The 46-year-old Nadella said in his new role he would work on reinvention and innovation in the company in the new technology environment instead of harping about Microsoft's past successes.
Hyderabad-born Nadella succeeded Steve Ballmer as only the third CEO in Microsoft's 39-year history earlier this month.
"Longevity in this business is about being able to reinvent yourself or invent the future. In our case, given 39 years of success, it's more about reinvention. We've had great successes, but our future is not about our past success. It's going to be about whether we will invent things that are really going to drive our future," he told the New York Times.
"Everything now is going to have to be much more compressed in terms of both cycle times and response times," he said in the NYT interview.
"You have to be able to sense those early indicators of success, and the leadership has to really lean in and not let things die on the vine," he added.
Click on NEXT for more...
Nadella wants Microsoft to reinvent itself
February 21, 2014 16:29 IST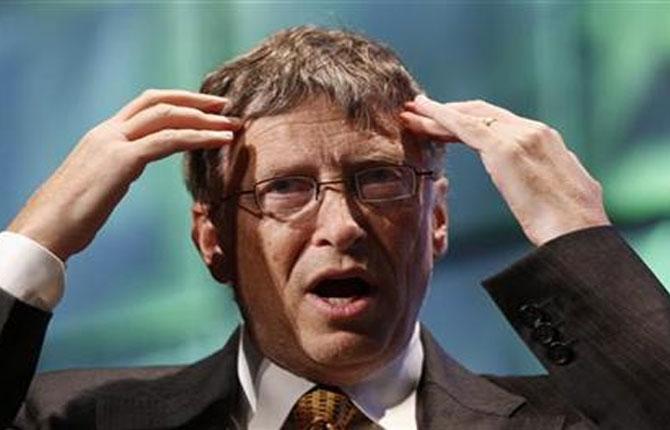 Nadella said he wants Microsoft to grow into a company where people find meaning at work.
"One of the things that I'm fascinated about generally is the rise and fall of everything, from civilisations to families to companies. We all know the mortality of companies is less than humans. There are very few examples of even 100-year-old companies. For us to be a 100-year-old company where people find deep meaning at work, that's the quest," he added.
A Microsoft veteran of 22 years, Nadella as chief executive officer would be supported by co-founder Bill Gates in shaping technology and product direction.
Gates, previously chairman of the Board of Directors, assumed a new role on the Board as Founder and Technology Advisor to devote more time to the company.
Describing leadership lessons he learned from Gates, Nadella described the software tycoon as the "most analytically rigorous person".
Click on NEXT for more...
Nadella wants Microsoft to reinvent itself
February 21, 2014 16:29 IST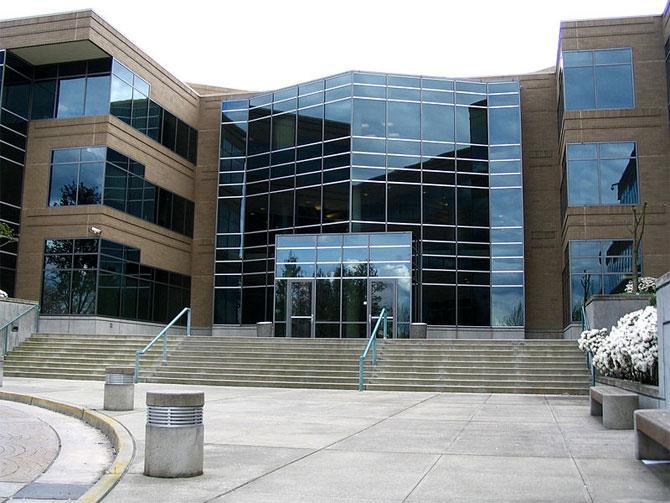 He said Gates is always very well prepared and could point to a "logical flaw" in his presentation within seconds despite his best efforts to be thorough.
He said initially he used to be intimidated by Gates.
"In the beginning, I used to say, 'I'm really intimidated by him (Gates)'. But he's actually quite grounded. You can push back on him. He'll argue with you vigorously for a couple of minutes, and then he'll be the first person to say, 'Oh, you're right.' Both Bill and Steve (Ballmer) share this. They pressure-test you. They test your conviction," he said.
© Copyright 2020 PTI. All rights reserved. Republication or redistribution of PTI content, including by framing or similar means, is expressly prohibited without the prior written consent.