Moily's diesel maths doesn't add up
November 22, 2013 09:42 IST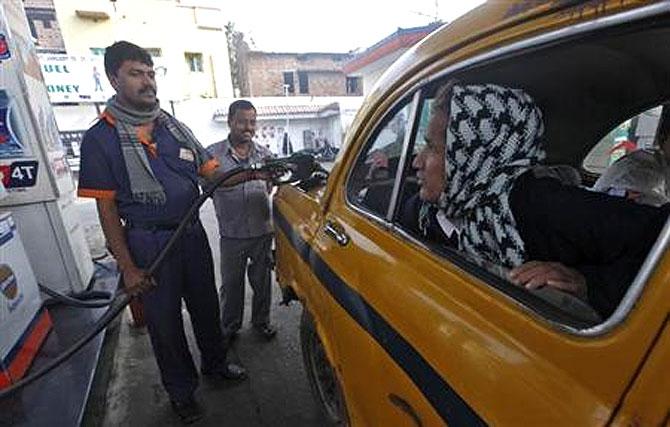 Assurance of full decontrol in 6 months would need far heavier doses of phased rises, which isn't being contemplated

While petroleum minister M Veerappa Moily has expressed an intention for full decontrol of diesel prices in six months, this could remain as wishful thinking if not followed with a heavier dose of such increases.

Oil marketing companies have been raising the price of diesel for retail buyers by 50p a month since January 17, as part of a phased decontrol. Full decontrol at this pace would require 18 more months. General elections are due by May 2014; in the six months, only Rs 3 a litre of rise can be covered; another Rs 6.50 a litre would remain to be done.

Last month, the Kirit Parikh committee had recommended a Rs 5 rise in one shot but the gap required to be filled is higher. Full decontrol would mean the government or any of its companies do not bear the burden of revenue loss on diesel retail sales. The fuel sale price would be benchmarked to the price of 0.05 per cent sulphur content Arab Gulf gasoline. Applicable tax and margins are built on top of this benchmark price.
Click on NEXT for more...
Moily's diesel maths doesn't add up
November 22, 2013 09:42 IST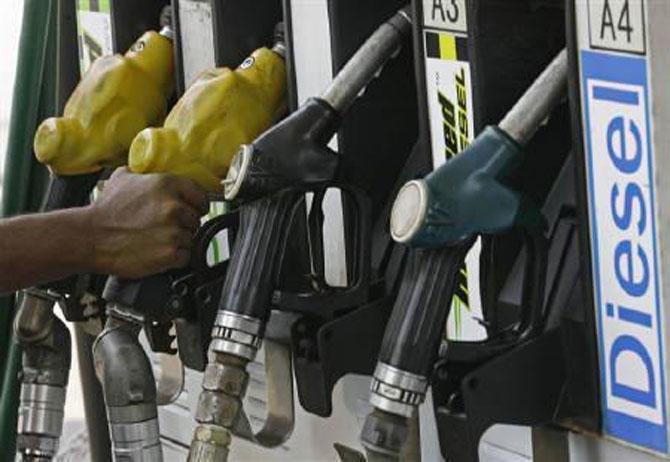 Officials in the ministry admitted some more burden would need to be passed on to consumers. "The only window available for the government is December-end and early January 2014," said an official, who did not want to be named.

The ongoing election process to some state Assemblies would get over on December 4. A larger rise could spoil the ruling coalition's prospects. And, the winter session of Parliament begins the next day and ends on December 20, not a likely period for a large price rise.

Under-recoveries on diesel sale had come down to Rs 2.50 a litre because of the monthly increases but had then surged to Rs 14 a litre as global prices rose. It is now at Rs 9.5 a litre, Moily had said on the sidelines of a KPMG Energy Conclave on Wednesday. That is when he'd also said, "In the next six months, diesel prices would be completely decontrolled, as the rupee may strengthen further and international prices are set to cool down."
Click on NEXT for more...
Moily's diesel maths doesn't add up
November 22, 2013 09:42 IST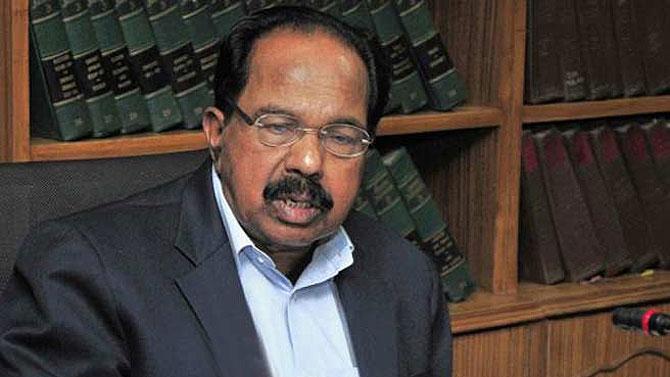 What Moily attempted to convey was only the intention of keeping the government's half-attempted diesel reform on track.
Despite phased diesel decontrol and capping of the price and sale of subsidised cooking gas (LPG) cylinders, the revenue loss on three controlled products — diesel, domestic LPG and kerosene — sold through the Public Distribution System could be Rs 137,000 crore (Rs 1,370 billion) this year, the ministry official said. "The government will give Rs 60,000 crore and upstream oil and gas producing companies will provide another Rs 60,000 crore (Rs 600 billion), leaving a gap of around Rs 17,000 crore (Rs 170 billion)," he added.

This the government could also get from consumers through an increase in the price of LPG and a higher dose of diesel price rises. With Moily, however, denying such an increase, full diesel decontrol seems likely only through a magic wand.
Source: