Investors keep faith in Sahara, for now
March 27, 2014 08:04 IST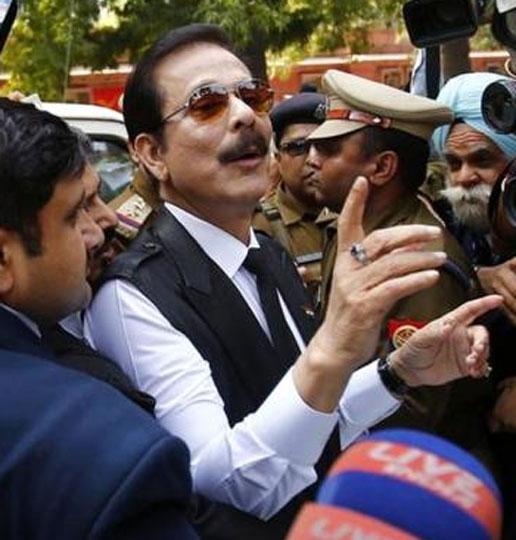 These are testing times for Sahara group's collection agents. While the Supreme Court said on Wednesday that 'Managing Worker' Subrata Roy would be granted bail if the group deposits Rs 10,000 crore (Rs 100 billion) -- Rs 5,000 crore (Rs 50 billion) in cash and another Rs 5,000 crore in bank guarantees -- collection agents are busy fending a barrage of questions from investors.

Many have lost business as well. "New investors aren't coming in and old ones want to be repaid," says an agent, claiming that his income from commission was Rs 30,000 last March, but almost negligible this year.
Patna-based government-employee T N Jha's son has been investing in the group's Recurring Deposit Scheme for the past three years. Jha is worried that his son will lose his entire investment.
Click on NEXT for more...
Investors keep faith in Sahara, for now
March 27, 2014 08:04 IST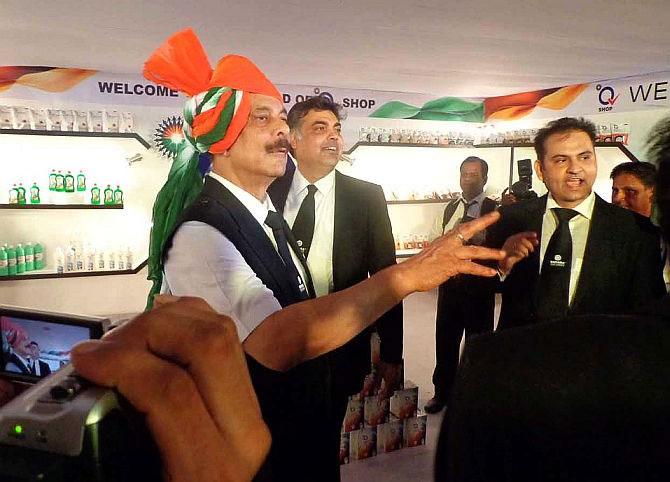 Many investors in Patna have approached the company's branch for repayment but were turned back as their tenure wasn't over. "I want my money back, but these people say that I have to wait for some more time," says Santosh Sharma, a shopkeeper, who argued in vain with his agent. He is in the fourth year of the Sahara Housing Finance's five-year investment plan.
In Mumbai, some investors such as Aradhana Shah who invested in the controversial OFCD issue have been paid partially. She has given vouchers of Sahara Q Shop for rest of the amount.
While many, especially in the smaller cities, seem to have the faith in the group because they have been repaid in the past, they would rather be safe than sorry.

In Uttar Pradesh, Sahara's hometown, depositors are expressing some worries, but collection agents are working hard at quelling their doubts. "I have faith in its repayment capacity and have convinced the investors. If they were repayment problems, depositors would have been gunning for me.
But, I have stayed put with Sahara," Rajendra Kumar Sahu (42), who has been working as a collection agent with Sahara in Kanpur. Another collection agent, Ramesh Kumar (32), in Faizabad says that many believe that the group has been unfairly victimised.
Click on NEXT for more...
Investors keep faith in Sahara, for now
March 27, 2014 08:04 IST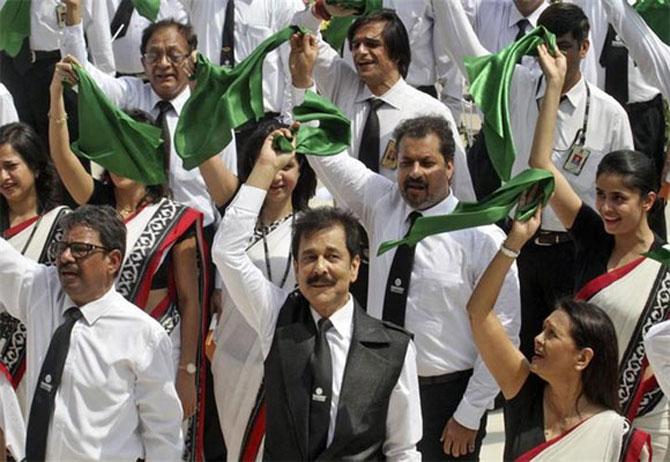 The company seems to be attracting investors by offering them quite exorbitant rates. An investor in Lucknow was offered 100 per cent return for a six-year product.
This translates into a return of 12.25 per cent annually – quite a significant number if you consider that State Bank of India's five-10-year deposit is offering 9 per cent annually (though it has a tax benefit under Section 80C).
In the past five years, gilt funds have only paid 5.82 per cent. No other pure debt fund has paid such returns. Obviously, the investor perception is that Sahara offers better rates than banks and is less- riskier than stock markets.

The group is also soliciting investments under new schemes such as the Sahara Credit Co-operative Society.
The companies offer fixed deposits with double digit interest rates. The tenure for these deposits vary from a few years to over a decade-and-a-half.
The available ones range from five years 11 months, to ten years and 15 years; according to a document with details of available investment options which was reviewed by Business Standard.
Click on NEXT for more...
Investors keep faith in Sahara, for now
March 27, 2014 08:04 IST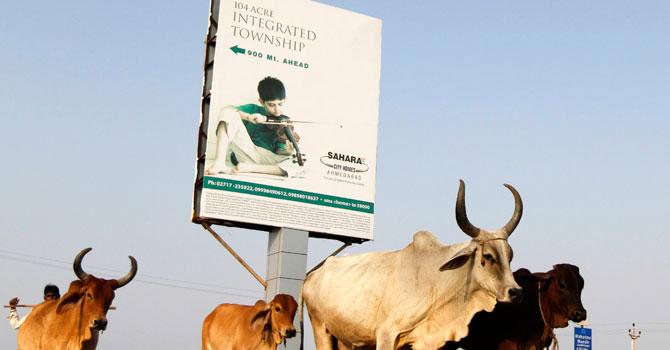 What is again interesting is some of the repayment modules. Araadhna Shah had invested in Sahara's controversial OFCD a few years ago.
She got a partial refund of her money and the remaining has been converted into vouchers to be used at Sahara's retail outlets-the Q Shop. The vouchers can be used for purchases at the group's retail outlets.
"It was a few thousand rupees, who will keep chasing after it," said her husband.

While officials of market regulator – the Securities and Exchange Board of India –have claimed that the investor help-line has been ringing constantly as investors are seeking information about refunds, there are many like Shah especially in urban cities who have invested small amounts and are unwilling to go through the rigmarole of chasing the company for refunds.

(Some names have been changed in the story on request)
Source: