Infra firms back in action with fund-raising, hiring plans
July 18, 2014 09:51 IST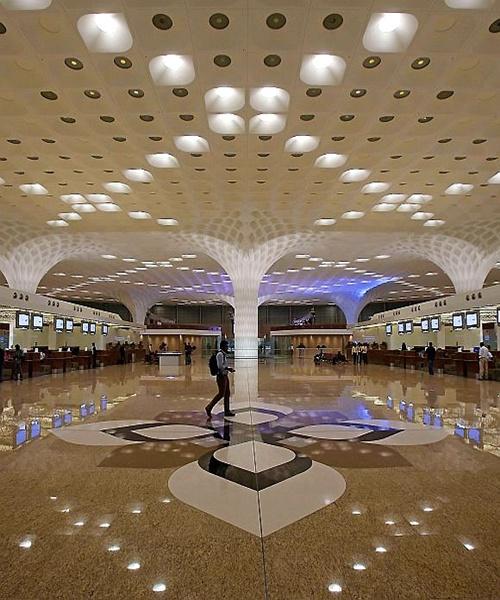 With the Modi government promising a slew of funds and schemes to boost infrastructure development in the Budget announced last week, activity appears to be picking up in the sector once again.
At the country's infrastructure companies, the CEOs are back to the drawing board outlining their fund raising and hiring plans and sprucing up the balance sheets.
The mobilisation of workers for road projects has begun, says Vimal Bhandari, CEO and MD of Indostar Capital Finance.
"There are some good signs on the ground as far as road projects are concerned. Roads worth Rs 40,000 crore (Rs 400 billion) need to be built.
However, a lot remains to be done in other sectors like power," he adds.
Many companies like Jaypee, GMR Infrastructure and GVK are selling non-core assets so that they can cut debt and raise funds for viable projects.
Companies expect growth to pick up by the end of the year, and they are using the interim period to set their house in order.
"We are certainly gearing up. We are raising funds for Lavasa," says Ajit Gulabchand, chairman, Hindustan Construction Company. "
"The company plans to raise Rs 750 crore (Rs 7.50 billion) via an initial public offer for the Lavasa township project."
Please click NEXT for more...
Please click here for the Complete Coverage of Budget 2014 -15
Infra firms back in action with fund-raising, hiring plans
July 18, 2014 09:51 IST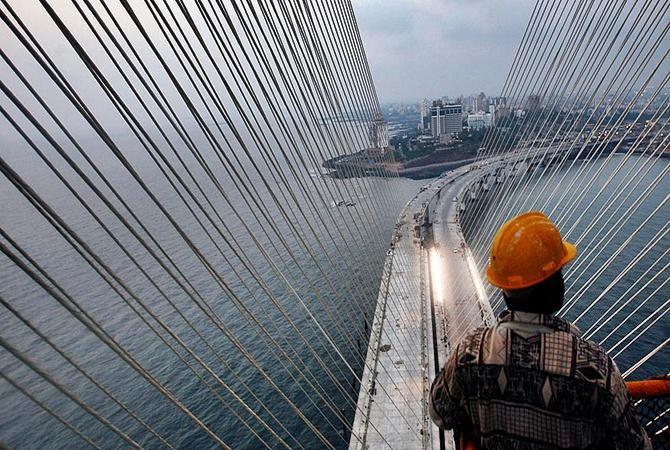 The Modi government's first budget has offered incentives to kick-start the infrastructure sector that almost ground to a halt over the last three years.
The government has proposed to set up an institution with an initial corpus of Rs 500 crore (Rs 5 billion)to provide support to mainstreaming public-private partnerships.
The Budget also proposes to change the lending norms for the sector, which needs a high quantum of long-term financing, and plans to sets up an infrastructure trust to provide greater access to funding for the companies.
In addition, the government has announced a rash of new projects, including 16 new ports and rail infrastructure to connect the ports with the hinterland.
In all, the government plans to invest Rs 60,000 crore (Rs 600 billion) on the infrastructure sector in 2014-15.
Roadblocks big and small
However, despite these positive steps, several roadblocks to revival still remain.
"In order to get ready for the revival, the government must junk the Land Acquisition Act and replace it with a new one," says Gulabchand.
He also wants the environment ministry to be more sensitive to the needs of the industry and not merely focus on shutting down projects across India.
Please click NEXT for more...
Please click here for the Complete Coverage of Budget 2014 -15
Infra firms back in action with fund-raising, hiring plans
July 18, 2014 09:51 IST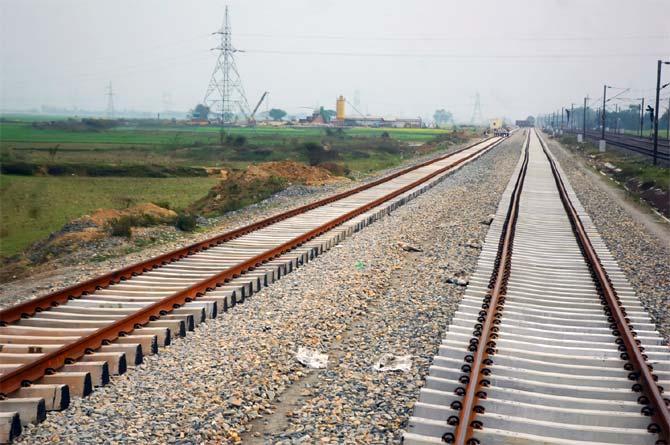 Infrastructure projects worth billions of dollars are stuck due to delayed environment clearances and problems with land acquisition.
Experts say the government's top focus should be to revive these stalled projects that are weighing on the finances of the companies (see chart).
And where the projects are up and running, the payments from the government to the contractors - which have been delayed for years - need to be cleared.
"At this juncture there are no green shoots in the infrastructure sector. What we and the industry are expecting is that the policies should be streamlined so that the stalled projects can start rolling," says Hemant Kanoria, chairman of Srei Infrastructure.
Experts says getting the projects rolling will require close coordination with the state governments because issues related to land acquisition can be resolved only with the help of the state.
They also add that timely implementation of the proposals announced in the Budget will be the key to deciding whether the sector reaps the benefits of the proposals or not.
"There has been a strong emphasis on cultivating the public-private partnership model with a promise to have a relook into the dispute settlement mechanism.
However, it is not clear if this can be achieved within a short span of one or two years.
Alternately, one should have gone for guaranteed return mechanism as it would have ensured growth," says Rathin Basu, country president, Alstom India & South Asia. Basu says several other problems facing the sector have also been left unaddressed.
"We expected the Budget to throw light on issues like land acquisition, acceleration in environmental clearances, removal of associated bottlenecks and address the cause of losses by the state electricity boards while incentivising them to become profitable. However, these areas have not been adequately addressed," he says.
Please click NEXT for more...
Please click here for the Complete Coverage of Budget 2014 -15
Infra firms back in action with fund-raising, hiring plans
July 18, 2014 09:51 IST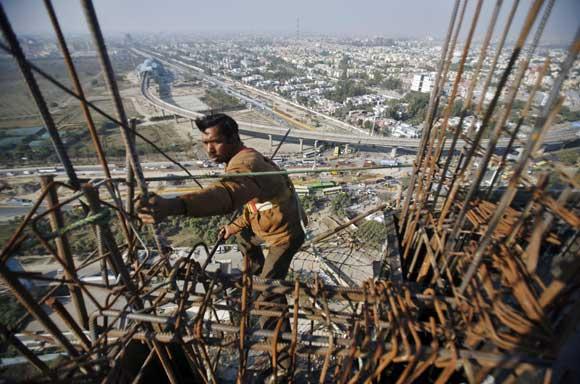 Availability of long-term funds for investing in infrastructure also continues to be a challenge.
"Encouraging banks to extend long-term loans to infrastructure sector with flexible structuring to absorb potential adverse contingencies and permitting banks to raise long-term funds for lending to infrastructure companies with minimum regulatory preemption and priority sector lending will facilitate availability of funds for the sector," says MD & CFO of JSW Steel Seshagiri Rao.
He hopes the infrastructure investment trust will resolve a lot of these issues.
Apart from funding, another big problem for the sector is land acquisition. Large projects like airports (Navi Mumbai), ports and steel plants (Posco) have been delayed for years as villagers refuse to part with their land. The new Land Acquisition Act 2013 made things worse for fresh projects. Following consultations with the states, it is now expected that the government will tone down the Act to make land easier to acquire.
Please click NEXT for more...
Please click here for the Complete Coverage of Budget 2014 -15
Infra firms back in action with fund-raising, hiring plans
July 18, 2014 09:51 IST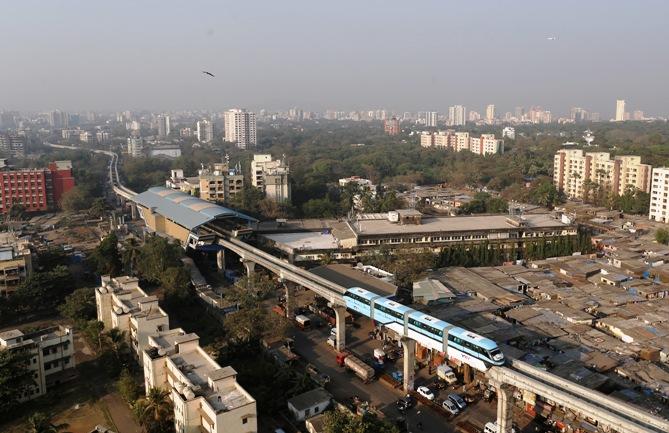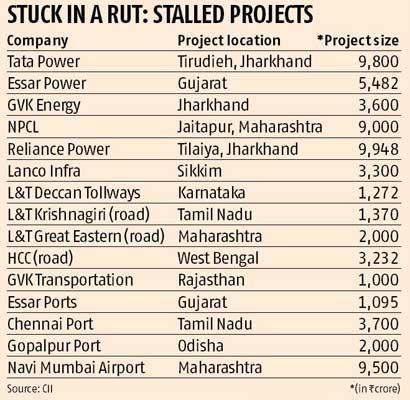 Please click here for the Complete Coverage of Budget 2014 -15
Source: