Indian market costliest among BRICS nations
March 11, 2014 09:42 IST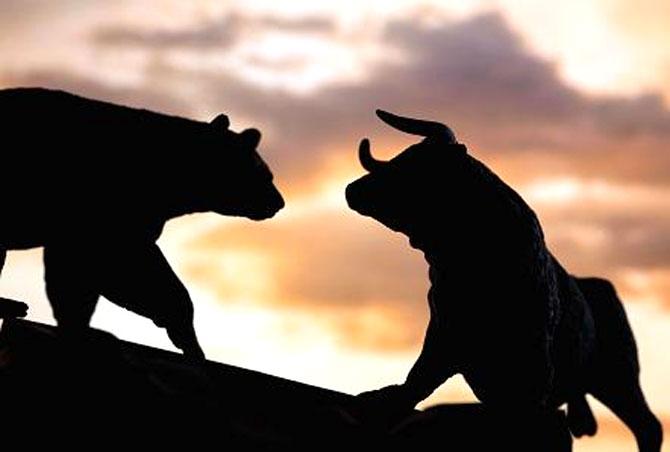 Difference between India and other BRICS nations has increased recently as India heads into elections and investors hope the next five years will bring in growth

World markets have started responding to global events led by the Ukraine crisis which can lead to a shakeout in Europe, sharp fall in exports from China and rising deficit in Japan.
Indian markets, on the other hand, continued to move higher led by hopes of a Narendra Modi-led NDA government coming to power. Even as domestic mutual funds have been regular sellers, foreign investors have been regular buyers.

Concentrated buying in frontline stocks has resulted in sharp divide between valuations of frontline stocks and mid-cap stocks in India. Given the illiquid nature of most of the mid-cap stocks, it is very unlikely that FIIs would be buyers in these stocks in the near future.
Thus the only way the difference between the frontline indices and mid-cap and small-cap index will reduce is when the frontline stocks come down.
Click on NEXT for more...
Indian market costliest among BRICS nations
March 11, 2014 09:42 IST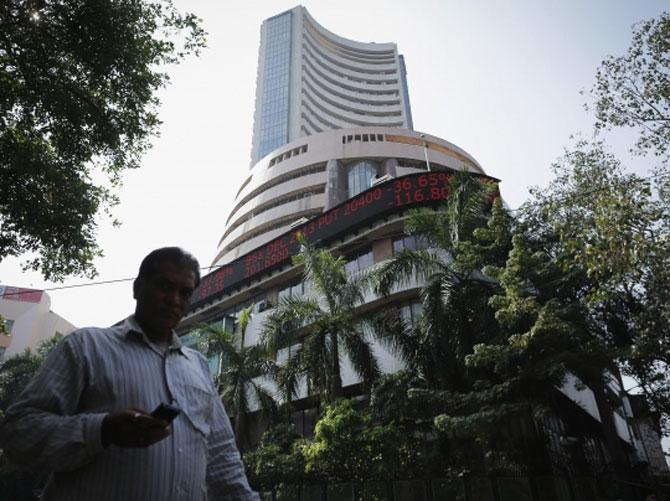 For a foreign investor what matters more is the differential in valuation between countries. Here is where India has been scoring over its peers in the BRICS group of nations. Continuous inflow of FII money in the country has made valuations of Indian markets double as that of its BRICS peer.

BSE Sensex is presently traded at a valuation of 17.44 (price to earnings) on a trailing 12 months basis while it trades at 13.93 PE (price to earnings) on one-year forward earnings.
China, on the other hand, trades at only 6.69 times next year's numbers (less than half of India) on account of a slowing growth, while Russia with all its problem is trading at 4.79 times.
Click on NEXT for more...
Indian market costliest among BRICS nations
March 11, 2014 09:42 IST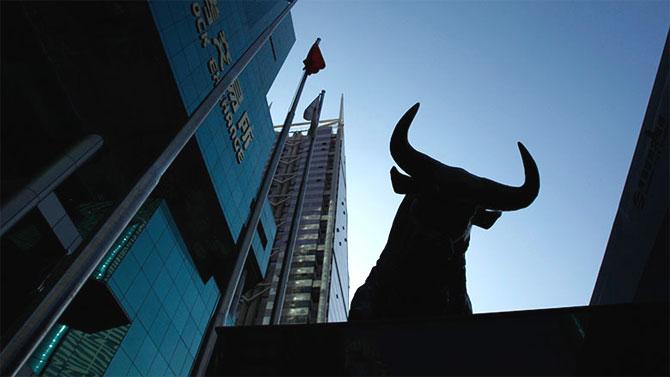 Brazil, which is also suffering a slowing economy and is investing heavily on the Football World Cup trades at 8.33 times one year forward numbers. South Africa is the only country among the BRICS nations that has comparable valuation, trading at 13.12 times its forward numbers.

Difference between India and other BRICS nations has increased recently as India heads into elections and investors hope that the next five years will bring in growth with a decisive and development-oriented government taking charge at the centre.

The valuation numbers clearly show that India has benefited from inflow of foreign funds. On a valuation basis, India compares with those of USA or some of the bigger European economies.



Source: