India raises $1.4 billion in divestment push
March 21, 2014 19:32 IST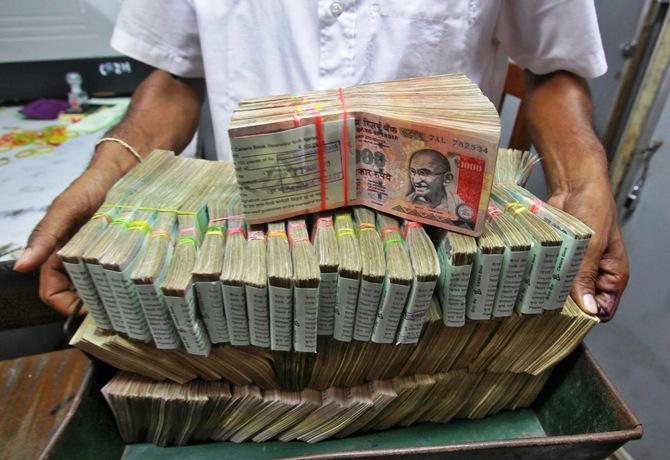 The government on Friday raised as much as $1.4 billion through share sales, in a push to shore up state finances before it heads into a tough parliamentary election next month.
As a result, New Delhi managed to exceed its sharply-lowered budget target to raise as much as $3.1 billion via stake sales in some private as well as state companies in the fiscal year to March 31, after years of falling short.
Some analysts hope the new government, taking office in May, will speed divestment to bolster revenue generation and trim the budget deficit, as part of efforts to revive slowing economic growth.
(Additional reporting by Himank Sharma)
Click NEXT to read more…
India raises $1.4 billion in divestment push
March 21, 2014 19:32 IST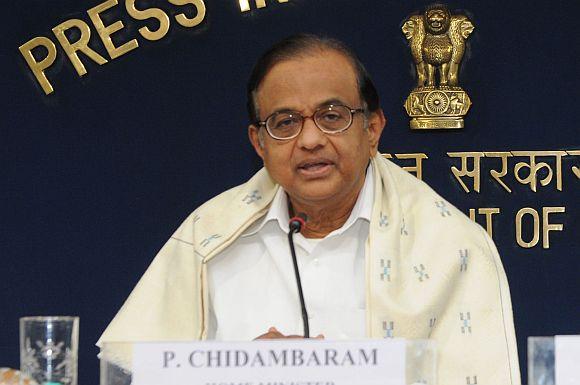 Finance Minister P. Chidambaram had penciled nearly $9 billion in divestment revenues into his budget for this fiscal year, but slashed that figure last month to $3.1 billion.
He also set an ambitious target of raising $8.5 billion from further share sales in the next fiscal year, but this estimate could be revised by a possible successor after the election.
"With the next government in place, one would only expect better fortunes from stake sales," said N.R. Bhanumurthy, an economist at the National Institute of Public Finance and Policy think tank.
"A recovery in growth sentiment in the market should help sell stakes quite early in the next fiscal year to meet the target."
Click NEXT to read more…
India raises $1.4 billion in divestment push
March 21, 2014 19:32 IST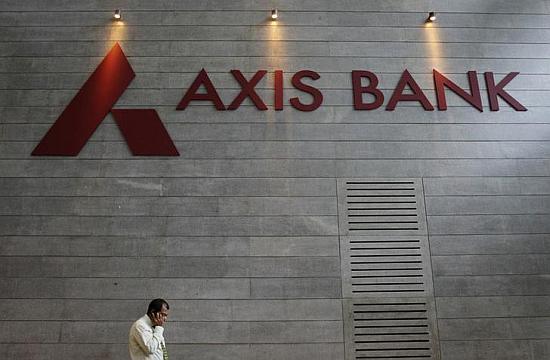 Reduced Expectations
Stake divestment was a key plank for the ruling Congress party, forecast to face its worst defeat in the upcoming parliamentary election, its support undermined by an economy growing at its slowest pace in a decade.
Against the revised target of raising $2.6 billion by selling stakes in state companies and another $490 million from selling part of its holdings in some private companies, the government is set to end the year with a combined $3.5 billion.
The government on Friday raised about $900 million by selling 9 percent of Axis Bank Ltd, India's No.3 private-sector bank by assets, to institutional investors.
Click NEXT to read more…
India raises $1.4 billion in divestment push
March 21, 2014 19:32 IST
The sale will pare the government's ownership in Axis Bank, held via a trust fund called Specified Undertaking of the Unit Trust of India (SUUTI), to 11.7 percent.
Separately, about $490 million was raised by selling partial stakes in 10 state-owned companies via an exchange traded fund (ETF) operated by Goldman Sachs' asset management unit in India.
The Central Public Sector Enterprises ETF, which targets retail and institutional investors, started accepting subscriptions on Tuesday, aiming to raise as much as 30 billion rupees by March 21.
The ETF was seen helping the government divest its stakes in some of the public sector companies by pairing blue chips such as Oil and Natural Gas Corp Ltd (ONGC) with smaller, financially weaker firms.
Click NEXT to read more…
India raises $1.4 billion in divestment push
March 21, 2014 19:32 IST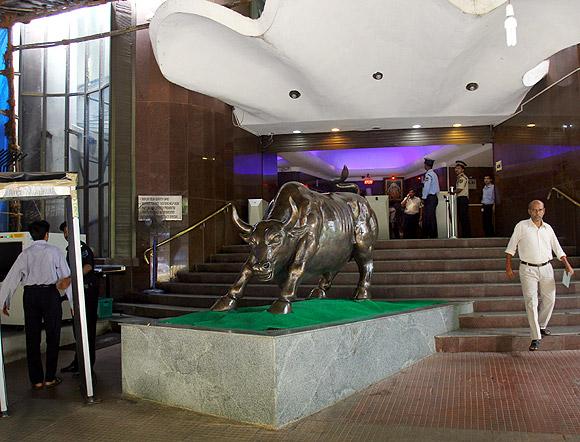 Both the offerings saw strong demand, with investors' bids exceeding the number of shares on offer.
The share sales came as the broader Mumbai market index rallied this month to record highs, boosting domestic and overseas investors' appetite for new equity offerings in Asia's third-largest economy.
Total equity offerings in India dropped to $9.4 billion in 2013 from $14.9 billion a year earlier, according to Thomson Reuters data.
Source:
© Copyright 2022 Reuters Limited. All rights reserved. Republication or redistribution of Reuters content, including by framing or similar means, is expressly prohibited without the prior written consent of Reuters. Reuters shall not be liable for any errors or delays in the content, or for any actions taken in reliance thereon.