Advertising in social-media age: A whole new ball game
July 15, 2013 13:35 IST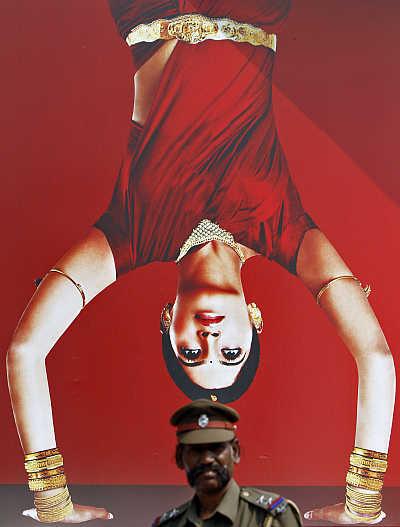 Globally, 90 per cent of the advertising fails to grab consumers' attention. On the other hand, consumers are increasingly moving to the digital media to air their views on businesses and brands. With this in mind, the concept of earned media as a marketing tool has gained currency among marketers. But does it offer enough value?
And is it as free as it is touted to be?
Homi Battiwalla, Senior Director, Marketing - Colas, Juices & Hydration, PepsiCo India
The spread of the social media has drastically changed the way consumers perceive and absorb marketing messages. They are engaging more often in real-time conversations, particularly on social networks and other digital platforms. This has propelled marketers to relook at their marketing campaigns to deepen consumer engagement in a more cost effective manner. Today, the social marketing media - paid, earned and owned - define the level of consumer engagement, the various forms of financing and and the metrics for measuring performance.
Of the three tools, earned media is the most sought-after since it helps a brand create authentic social media footprint. For example, a consumer is more likely to buy a product based on an earned media recommendation from a Facebook friend. Having said that, there is no one-size-fits-all solution when it comes to deciding the marketing tools for a social media campaign. The answer will be different for different brands.
Click NEXT to read more...
Advertising in social-media age: A whole new ball game
July 15, 2013 13:35 IST
At PepsiCo India, we believe in investing in all forms media marketing for each of our campaigns. We have equal focus on paid and earned media. To elaborate, along with traditional advertising and marketing, we invest extensively in paid media through social networking channels such as Twitter, Facebook and leading search websites such as Google and Yahoo!
Further, we leverage our own channels - that is, the company website, Facebook fan page etc across the digital domain on a regular basis. As a company, we acknowledge the fact that consumers need a platform to express their opinions and initiate a dialogue once they are exposed to traditional media and advertising.
In that sense, the digital medium, whether paid or owned, acts as a response mechanism for consumers. It is important for brands to consider how they can plan the content to allow users to express themselves. For the launch of Pepsi's new campaign for this year, 'Oh Yes Abhi!', we used a great mix of traditional and online media to bring alive our brand positioning of 'impatience'.
Starting our teaser campaign online, we went on to initiate conversations around the idea of 'impatience' through Twitter and Facebook. On Facebook, we developed posters and on Twitter, we created some 'abhi' (right now) moments for our consumers that exemplified the various dimensions of 'impatience'.
Click NEXT to read more...
Advertising in social-media age: A whole new ball game
July 15, 2013 13:35 IST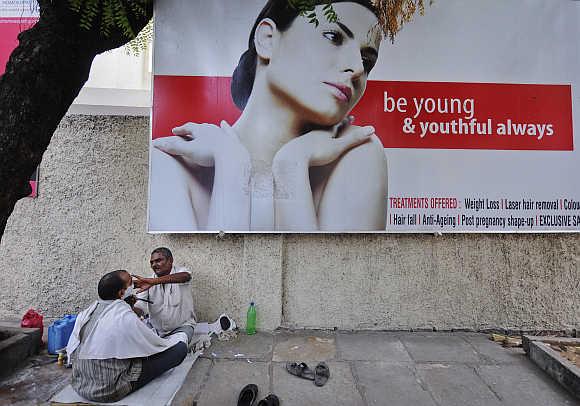 Prema Sagar, Principal & founder, Genesis Burson-Marsteller
If you were to ask any successful individual about his or her mantra for success, you are most likely to hear him talk about his focus on the goal. There is no single path to reach there. Often it is a combination of things that help an individual get where he or she wants to. In business it is no different. To my mind, a corporation or a brand cannot focus on paid or earned media in isolation; it cannot be an either-or situation.
The communication needs and the objectives of a brand will dictate the vehicles it will choose. And more often than not, it will be a mix of the two. As a brand, you have to communicate directly to your consumers. At the same time, you do want to initiate forced positive conversations among consumer groups to help grow the brand. Consumer perceptions about a brand are not built solely on what the company says.
They are also formed on the basis of their experiences and those of people they know. Word of mouth is not a new phenomenon. In the world of social media, your circle expands manifold and there are as many voices as there are people. There is no doubt that it has created a big opportunity for brands.
Click NEXT to read more...
Advertising in social-media age: A whole new ball game
July 15, 2013 13:35 IST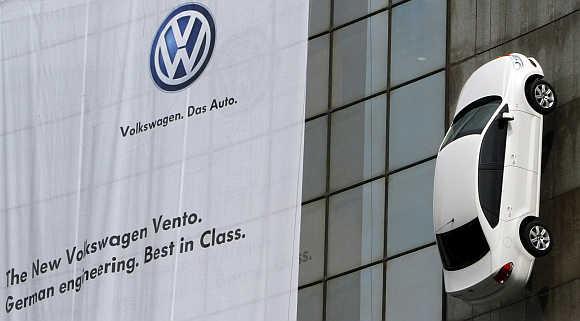 But brands and corporations should not confuse the message with the medium. Twenty-first century communication will be defined by an integrated approach to brand building and corporate reputation. Brands will have a message and that message will be translated on various platforms, paid and earned, by their partners. Only a united approach will lead to a strong return on investment for the company.
This brings me to the critical aspect of communication in the information age - the fact that content is the king. Whether it is for direct consumption by the consumer or for reaching out to the influencers or for generating conversations in the digital space, unless the content is appealing to your audience, it will not result in the kind of impact a brand will aspire to.
Coming back to the issue of individual success and the path one may choose to achieve it, there are lessons for brands to learn. As long as your approach to communication is founded on strong ethics, your brand is secure.
This ranges from the quality of claims you make in an advertisement to making adequate disclosures on social media platforms (when say you are tweeting about a brand you work on). Paid media in the garb of earned media is a recipe for crisis and could inflict long-term damage to organisations, brands and individuals. That is what we must guard ourselves against.
Click NEXT to read more...
Advertising in social-media age: A whole new ball game
July 15, 2013 13:35 IST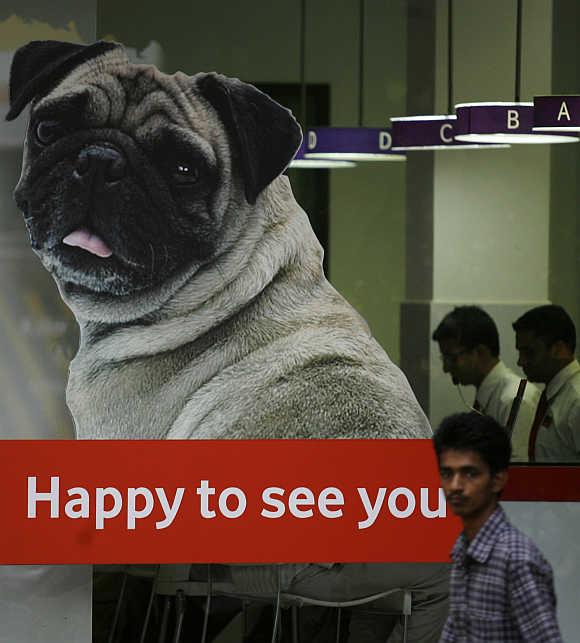 Harish Bijoor, Brand-expert & CEO, Harish Bijoor Consults
The brand manager is in a dilemma today. In the old days, all media was paid for. Today, you have yet another animal on the rampage: earned media. While paid media is what you buy as ads, irrespective of the medium, earned media is what you earn as coverage in the media that is viral, editorial in disguise and C2C (consumer to consumer) with reference to reach, credibility and consumer buy-in.
The dilemma is simple and complex at the same time. A simplistic level the question is which is better. Which is the one that gives your brand the best bang. The complex part of the dilemma is the measurement of efficacy. How do you know which avatar of media worked for your brand? How do you know what paid media did for you as opposed to earned media? And how do you plant your marketing bucks on each?
I will put my weight behind paid media for now. Paid media is specific, controlled by the brand to the point of it being a science, is dished out with consistency which a consumer is used to and largely, the credibility of paid media remain reasonably intact to date.
While advertising is being trusted less and less by consumers, it is yet to reach the bathos point in India in terms of credibility and credulity norms. To that extent, all paid mediums are still trusted, except paid PR. Paid PR sadly has hit the bathos point in India with consumers switching off any communication that looks overtly paid for in PR terms.
Click NEXT to read more...
Advertising in social-media age: A whole new ball game
July 15, 2013 13:35 IST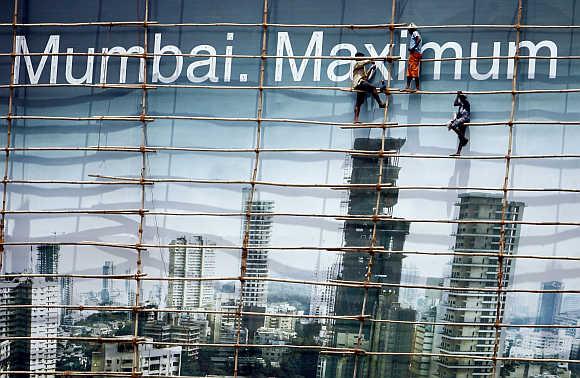 Advertising, on the other hand, does not suffer that status and stigma as yet. Consumers are aware that all advertising is paid for by the brand. So there is no subterfuge. The consumer does believe that it is the right and the privilege of the brand to advertise itself overtly. In many segments, advertising is seen to be a form of public service as well, as it is informative and explains what the consumer wants to learn.
Earned media is, however, a tough cookie to understand. While in the early days, what you earned through such media exposure was considered 'editorial' in nature and 'user-centric' in output, now there is growing consumer distrust in such messages as well.
As the tales of brand interventions in the earned media space gain ground, consumers have figured out that tweets, Facebook likes and LinkedIn messages could be 'bought' as well. My point is a simple one. Most consumers still love brands and understand the role, power and utility of paid-for advertising. She distrusts paid PR because it looks part editorial and part paid-for.
Source: