HSBC says India's gold consumption likely to recover
Last updated on: January 4, 2013 09:47 IST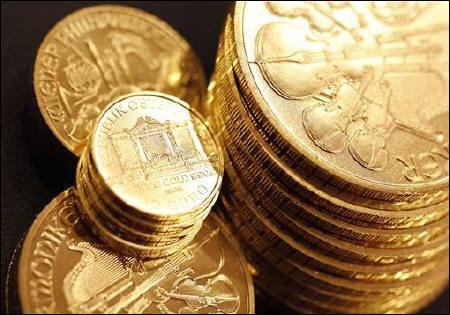 Major bullion bank HSBC Holdings Plc cut its 2013 average gold price after factoring in a 2012 year-end price of $1,675 an ounce.

The bank cut its 2013 price forecast to $1,760 an ounce from $1,850. It kept its 2014 gold forecast at $1,775 and introduced a 2015 forecast of $1,675 an ounce.

The gold market is likely to trend higher in 2013 based in part on more positive underlying supply/demand fundamentals and Indian consumption is likely to recover based in historical consumption patterns.

Macro fund liquidation and uncertainty over the impact of the US "fiscal cliff" led traditional gold investors to shift out of bullion and move to the "sidelines" in late 2012, HSBC analyst James Steel said in a note to clients. The "fiscal cliff" was a term used to describe severe tax rises and spending cuts that were set to take effect at the beginning of 2013.

"We believe that gold prices will recover this year and retain a pronounced bullish posture," Steel said.

The bank left its 2013 and 2014 silver, platinum and palladium forecasts unchanged. It introduced a 2015 forecast of $28 per ounce for silver, $815 for platinum and $825 for palladium.

"After weakening in 2012, we are moderately bullish on silver prices this year due to a recovery in manufacturing demand," he said.

The platinum group metals are likely to rally in 2013, principally due to supply tightness, Steel added.

Source:
© Copyright 2022 Reuters Limited. All rights reserved. Republication or redistribution of Reuters content, including by framing or similar means, is expressly prohibited without the prior written consent of Reuters. Reuters shall not be liable for any errors or delays in the content, or for any actions taken in reliance thereon.