Govt clears 51% FDI in multi-brand retail
Last updated on: September 14, 2012 20:59 IST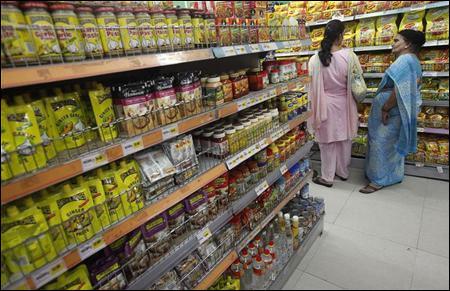 After battling stiff opposition, the government on Friday allowed 51 per cent foreign investment in multi-brand retail but left it to the states to permit global retailers open stores.
It has also tweaked the sourcing norms for FDI exceeding 50 per cent in single brand retail, requiring foreign firms, which want a relaxation of the 30 per cent procurement norms, to set up manufacturing facilities in the country.
After considering various aspects and discussions with various stakeholders and states, it has been decided to go ahead with the decision to allow 51 per cent FDI in multi-brand retail, Commerce and Industry Minister Anand
Sharma told reporters after the Cabinet meeting chaired by Prime Minister Manmohan Singh. "The response has been a mixed one but the UPA had tried to evolve a consensus," he said.

Click NEXT to read more...
Govt clears 51% FDI in multi-brand retail
Last updated on: September 14, 2012 20:59 IST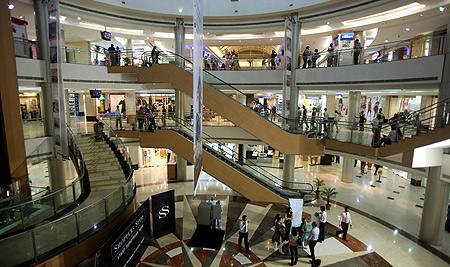 The cabinet had in November last year approved 51 per cent FDI in multi-brand retail but had to put it on hold due to opposition from political parties, including UPA ally Trinamool Congress.
Sharma also reiterated that foreign retailers planning to enter the multi-brand segment would have to invest a minimum of $100 million with 50 per cent of it in rural areas.

The Minister said the firms will also have to source 30 per cent of their products from Micro and Small & Medium Enterprises where FDI is 51 per cent and above.
Under the norms, 50 per cent of total investment will have to be invested in 'backend infrastructure' within three years of the induction of FDI.

"As far as the urban areas are concerned, they will be allowed to open stores only in cities with a population of more than one million, while in the case of hilly states, it will be up to the respective state governments," Sharma added.

Click NEXT to read more...
Govt clears 51% FDI in multi-brand retail
Last updated on: September 14, 2012 20:59 IST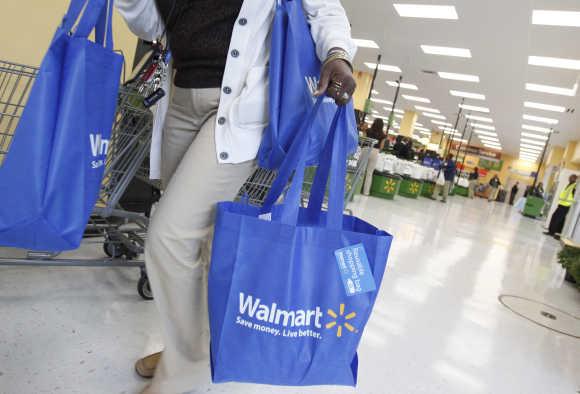 For single brand, the Cabinet decided that any firm seeking waiver of the mandatory 30 per cent local sourcing norms would have to set up a manufacturing facility in the country, the minister added.
This will help, in particular, foreign watch makers and textile manufacturers who want to enter India on their own, he added.Swedish retailer IKEA, which planned to invest Rs 10,500 crore in India, had sought relaxations in clauses related to the 30 per cent sourcing norms from small and medium units.
In November last year the government approved 51 per cent FDI in multi-brand but was put on hold.The notification for implementation of the decision is expected by the end of this month.
The decision paves way for global retail giants WalMart, Carrefour and Tesco to open retail stores in India under their own brands.
Click NEXT to read more...
Govt clears 51% FDI in multi-brand retail
Last updated on: September 14, 2012 20:59 IST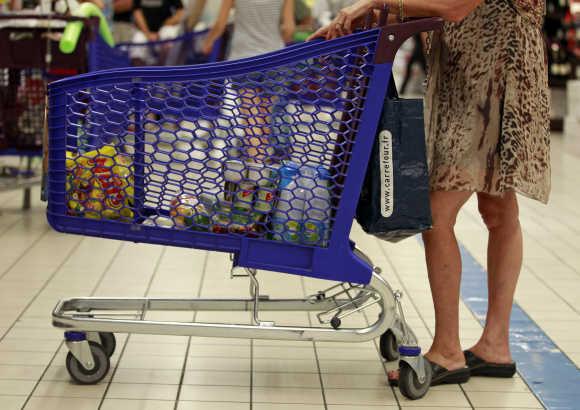 At present WalMart has a 50:50 cash and carry joint venture with Bharti Group, while Carrefour runs wholesale stores. Tesco, on the other hand has a tie-up with the Tata group and supports the Indian firm in the running of Star Bazaar chain of retail outlets.
Welcoming the development, Future Group founder and CEO Kishore Biyani said: "FDI in multi brand retail is a welcome step.
It will help in creation of more job. People will realise it is a win-win for all".Expressing similar views, Bharti Enterprises Vice Chairman and Managing Director Rajan Bharti Mittal said: "This is a landmark decision in India's economic reforms process.
Development of organised retail in India will bring immense benefits to stakeholders across the value chain - from farmersto small manufacturers and above all to consumer".
Ernst & Young Partner Paresh Parekh said the move is one of the boldest steps and both global and domestic retailers will be going back to drawing boards to explore joint ventures.
© Copyright 2022 PTI. All rights reserved. Republication or redistribution of PTI content, including by framing or similar means, is expressly prohibited without the prior written consent.