Subrata Roy to sleep on the floor at Tihar, eat jail food
Last updated on: March 04, 2014 19:34 IST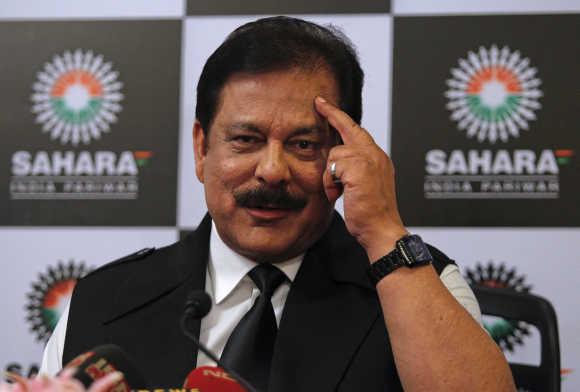 Sahara chief Subrata Roy, who was sent in judicial custody for a week in Delhi by the Supreme Court today, will be kept in high-security Tihar prison where he will sleep on the floor and eat jail food like an ordinary prisoner.
Roy, who calls himself managing worker of Sahara India Pariwar, the largest private sector employer in the country, will be allowed to meet visitors only twice a week.
"Unlike other jails, where prisoners are categorized under A, B or C category, we don't have such special class. So, he will be kept as an ordinary prisoner," Tihar Jail spokesperson Sunil Gupta told PTI.
"We have two complexes, one at Tihar and the other in Rohini. We have decided to keep him at Tihar Complex where he will be treated like any ordinary prisoner", he said.
"He will have to sleep on the floor and have to eat jail food. Visitors will be allowed to meet him only twice a week and that too from the list of ten people he will have to submit at the time of admission," he said.

Click NEXT to read more...
Subrata Roy to sleep on the floor at Tihar, eat jail food
Last updated on: March 04, 2014 19:34 IST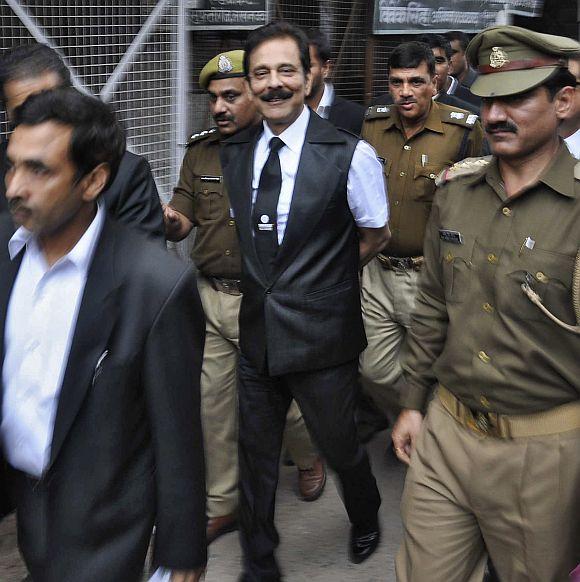 Once he reaches Tihar, a doctor will examine him for any medical condition and if he is found to be suffering from one, treatment will start from day one itself.
"He will be kept in a civil cell to save him from other prisoners," Gupta said.
Roy was today ordered to remain in custody for a week in Delhi by the Supreme Court which was unhappy over the proposal his group on the refund of investors' money as it has not come up with any concrete proposal.
Apart from Roy, the bench also ordered that the Group's other two Directors Ravi Shankar Dubey and Ashok Roy Choudhary be taken into custody letting the woman Director, Vandana Bhargava free.
© Copyright 2023 PTI. All rights reserved. Republication or redistribution of PTI content, including by framing or similar means, is expressly prohibited without the prior written consent.