Bidding adieu to telegram: Some were there to be part of history
July 14, 2013 11:51 IST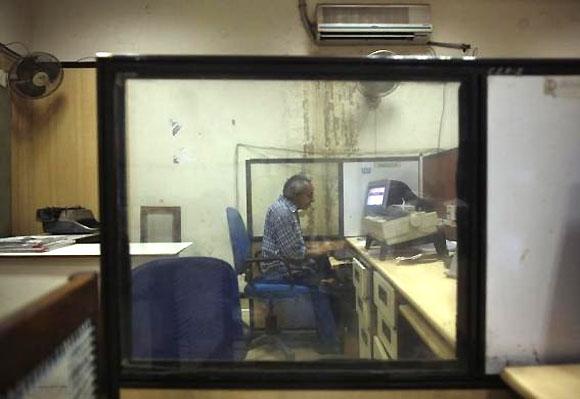 "Love of my life STOP will you marry me STOP", reads a telegram sent out on Friday from the Central Telegraph Office (CTO) here. With the service set to end on Monday, the CTO here saw a lot of people coming in to send their first telegram ever.

"I am here to send my first telegram to my parents, wishing them on their anniversary," said Siddharth Tiwari, who was in the queue, "and this - the 160-year-old piece of history - would be the best form of expression."

Some were there to be a part of history. "Since I came to know the telegram service is coming to a halt, I thought I should be a part of the legacy, and can show it to my children someday," said Ashwini Chadda, who was also standing in the queue to send a telegram.

Some people were seen taking photos from all corners of the telegraph office to have a piece of history for posterity.
Click on NEXT for more...
Bidding adieu to telegram: Some were there to be part of history
July 14, 2013 11:51 IST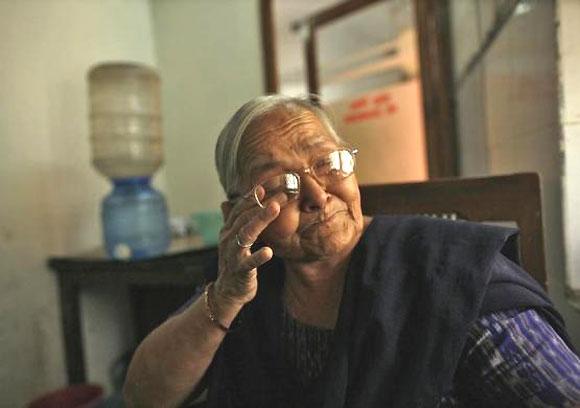 Last month, it was announced the telegram would no longer continue, as the telegraph department has incurred heavy losses.

An official told Business Standard since the day of announcement, an average of 300 telegrams are being sent from the Delhi CTO daily, against the 100 a day earlier. "Everyone wants to be part of history and, hence, there is a surge among people to send their last bit of memories," said Shameem Akhtar, senior general manager for telegraph services at Bharat Sanchar Nigam Ltd.

"We have not seen such a long queue since long," said an employee at the telegraph office. "I wish people came like this all the time."

The sense of sorrow for those behind the counter was unmistakable. "It has been 38 long years. Tell me one reason not to be sad. I started my career with this and now this is coming to an end. This made me connect to the people," said R D Ram, chief telegram master, who had been working here for 38 years.
Click on NEXT for more...
Bidding adieu to telegram: Some were there to be part of history
July 14, 2013 11:51 IST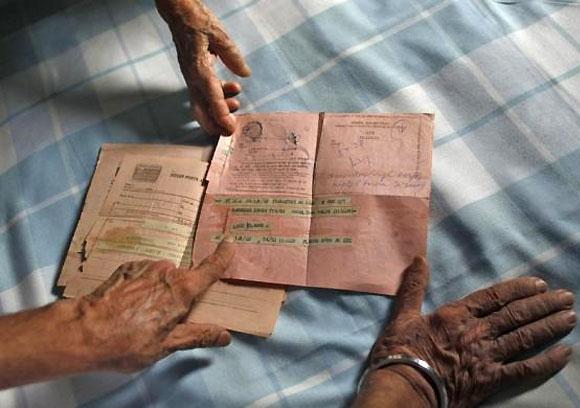 Some companies also sent telegrams to employees as souvenirs. UTI Mutual Fund had sent around 800 such telegrams to its staff and thanked them for being associated with the company.

Some used the window to reach Prime Minister Manmohan Singh.

Nidhi Kohli, assistant project coordinator of Chetna, a non-governmental organisation, said she sent a telegram with the message, "we do not have a park in our community" to various ministries, including the prime minister and the President.
Click on NEXT for more...
Bidding adieu to telegram: Some were there to be part of history
July 14, 2013 11:51 IST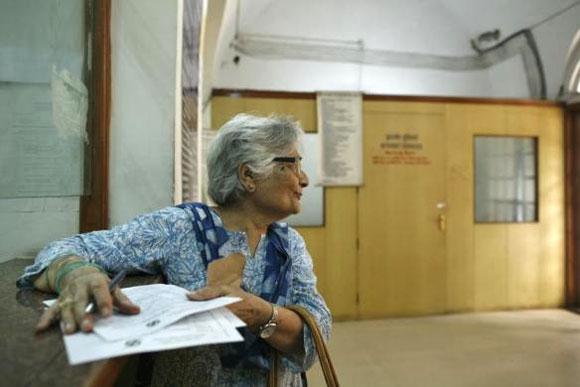 Among the youngsters was Vikrant Nagaich, a student who had to wait for half an hour at the counter before finally being able to sent out messages: "I am sending three. One to my father, telling him that I am a proud son, to my grandparents telling them how much I miss them and one to myself, too, as a memento," said Nagaich.

For some, it was a time to bid goodbye with a heavy heart. S C Shekhar, 76, wrote in a self-addressed telegram form, "So goodbye you have neglected me for the sake of mobile STOP your old and neglected STOP."
Source: