Why this is a good time to invest in stocks
May 23, 2014 11:53 IST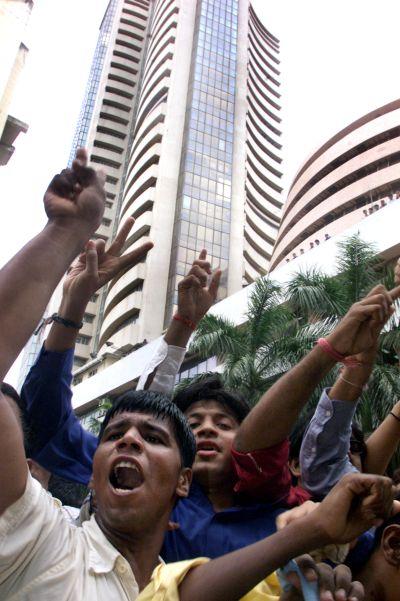 Indian equities are poised for good years, so stay invested even through a few sharp corrections, says Akash Prakash.

There has been a remarkable change in sentiment towards India over the past week. Since the election result, we have had a virtual avalanche of sell-side broker upgrades on India.

Brokers have revised price targets on the Nifty upwards, as well as their outlooks on both gross domestic product (GDP) growth and the rupee. There is a buzz once again; global investors are getting a sense that maybe something fundamental is happening.

Normally when you have 10 broker upgrades in a single day and people start falling over each other to show how bullish they are, you should be cautious.

The contrarian instinct should kick in, and one should think of fading the rally. However, today that would be a mistake; many of the building blocks for a secular bull phase for Indian equity markets are in place.

Click NEXT to read more...
Why this is a good time to invest in stocks
May 23, 2014 11:53 IST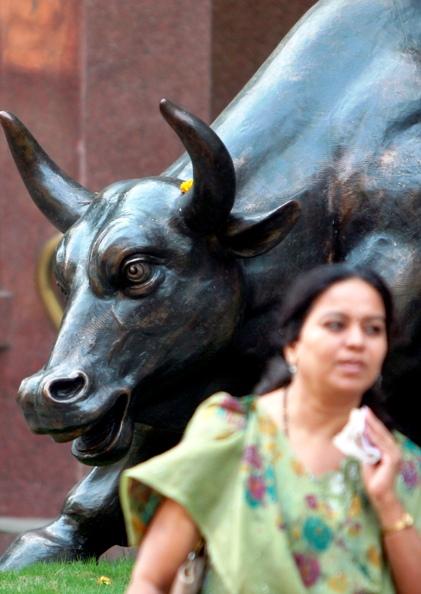 Let us first look at the fundamentals, interest rates and earnings.

It is obvious that one of the key political issues in this election was double-digit consumer price inflation (led by food prices). The new government is aware of the need to unlock the supply side and has a conducive policy framework for agriculture in place in Gujarat.

Agriculture is a sector that Narendra Modi seems to intuitively understand. Combine this with a hawkish Reserve Bank of India, which has said inflation control is its primary objective, falling commodity prices and a stable rupee and it is quite clear that over the coming 12 to 18 months interest rates should begin to fall.

From being a headwind to earnings growth and multiples, declining rates will become a significant tailwind.

On earnings, we have gone through a very difficult phase, with corporate earnings showing a compounded annual growth rate (CAGR) of three per cent between 2009-10 and 2013-14, compared to 19 per cent from 2003-04 and 2009-10.

Corporate profits as a percentage of gross domestic product (GDP) have fallen from 7.8 per cent in 2007-08 to 4.2 per cent in 2013-14, according to Motilal Oswal.

Click NEXT to read more...
Why this is a good time to invest in stocks
May 23, 2014 11:53 IST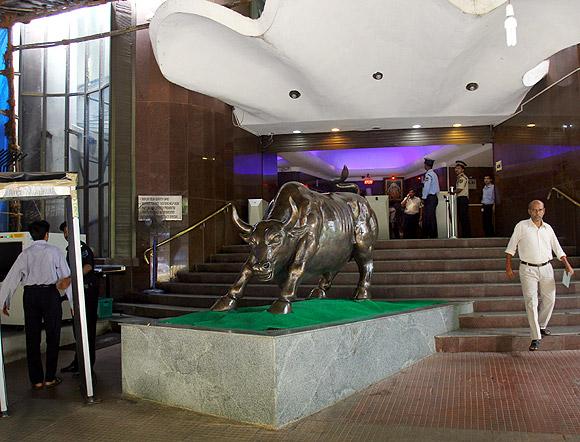 The reasons for the poor profit numbers have been the collapse of the investment cycle and halving of economic growth. Over the next couple of years, it is reasonable to expect growth to rebound to nearly seven per cent and the investment cycle to normalise.

If we plug these assumptions into GDP and assume that the share of profits in GDP were to normalise to 5.6 per cent (its long-term mean) by 2018, it will imply a CAGR for earnings of 22 per cent for the market over the coming four years.

Given the pain corporate India has taken and the extensive restructuring and belt tightening witnessed, profit share of GDP should overshoot the mean in an upcycle, thereby implying corporate earnings can grow even faster than 22 per cent.

On technicals, India has clearly broken out, both on its own price chart and also vis-à-vis other emerging markets. While many foreigners are overweight on the country, given the current paucity of choices in the emerging market equity universe, more flows can be expected.

Click NEXT to read more...
Why this is a good time to invest in stocks
May 23, 2014 11:53 IST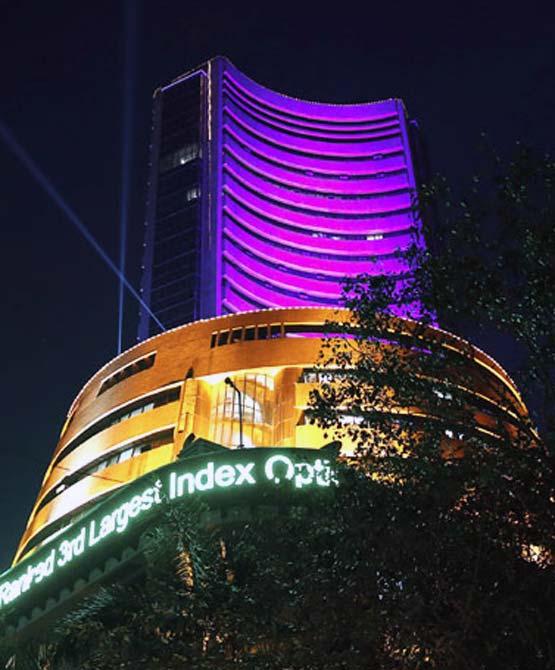 Many large investors were sitting on the sidelines, waiting for the election results. As they understand the long-term implications of this election, they will allocate.

India-dedicated funds have just started getting inflows; most Western media is still unsure about and in disbelief as to the importance of this election. It is too early to worry about the outflow of foreign institutional investors.

We also remain significantly under-represented in all the relevant equity indices - though this will change over time.

As for domestic investors, they are massively underweight on equity. At eight per cent of household financial assets, local investors hold more cash (not bank deposits) than equities.

If locals regain confidence, we could see $8-10 billion of equity inflows a year, as happened in 2007-08, compared to outflows of about $8 billion over the last five years, according to CLSA.

Click NEXT to read more...
Why this is a good time to invest in stocks
May 23, 2014 11:53 IST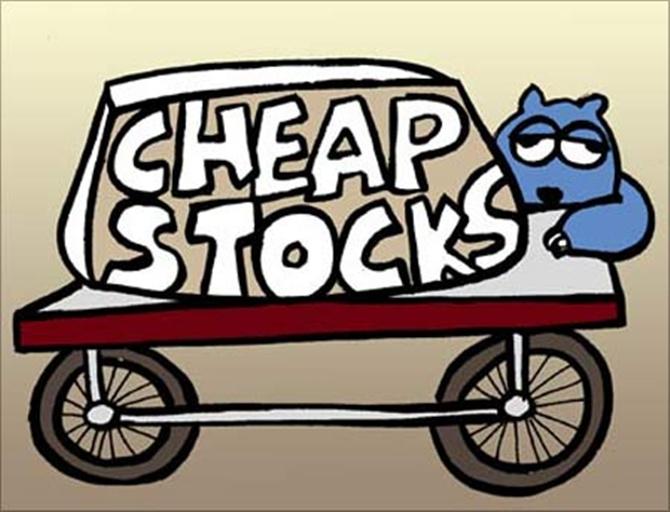 Domestic institutional investors bought $46 billion of equity between 2004 and 2010; however, in the last four years, they sold equity worth $27 billion.

This gives you a sense of the latent buying power among Indians. I think domestic investors will ultimately drive this market; as they invest into equities, both trading volumes and capital market activity will surge.

As for valuations, equities are not super cheap. But nor are they off the charts, compared to either our own history or the emerging market universe. At 16 times, Sensex price-to-earnings ratios are very close to our long-term average of 15.

While broad markets are not very cheap, there are clear pockets of opportunity in the mid-caps and other beaten-down sectors.

As earnings accelerate, returns on equity improve, rates decline and the buzz around India builds, valuations should not compress from here. One can argue that during periods of accelerating growth, valuations in India have expanded from current levels, but we should not bet on that.

Click NEXT to read more...
Why this is a good time to invest in stocks
May 23, 2014 11:53 IST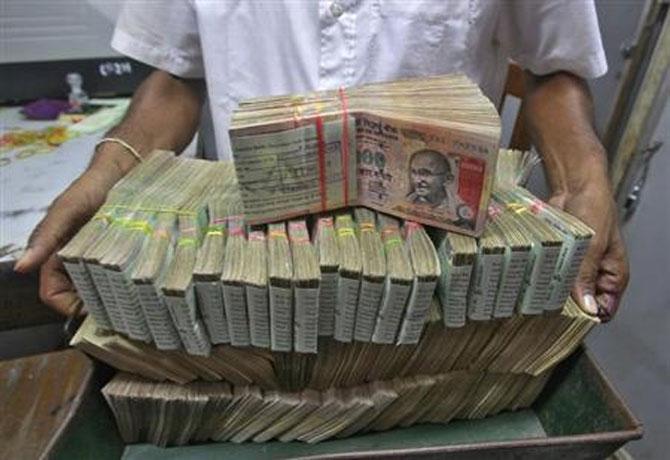 Obviously, the picture is not all that rosy. The new government has to deliver and expectations are very high. The composition of the Cabinet, the upcoming Budget and initial policy moves will give clear signals to investors as to the direction of governance and leadership.

There may also be a deluge of equity paper, even as both corporate India and the government look to use equity markets to repair balance sheets. We need large inflows to be sustained.

India has a real shot at breaking out. In a growth-starved world, we are a self-help story, with significant low-hanging fruit on the policy front.

We can deliver accelerating growth and earnings when most of our competitors are actually moving in the opposite direction. We have our first right-of-centre and pro-business government, when many other countries are lurching to the left economically.

When most in the West are busy laying down more regulations, we will hopefully be busy making India an easier place to do business.

There will be corrections and pullbacks, but every correction will be a buying opportunity.

The bigger issue in this market, if it is the beginning of a secular run, will be to make sure we remain invested even through the volatility and focus on the big picture and the ultimate upside.

We should not get shaken out of our positions by sharp corrections.

The writer is at Amansa Capital.
Source: