Why Indians fear rapid economic growth
October 09, 2013 08:11 IST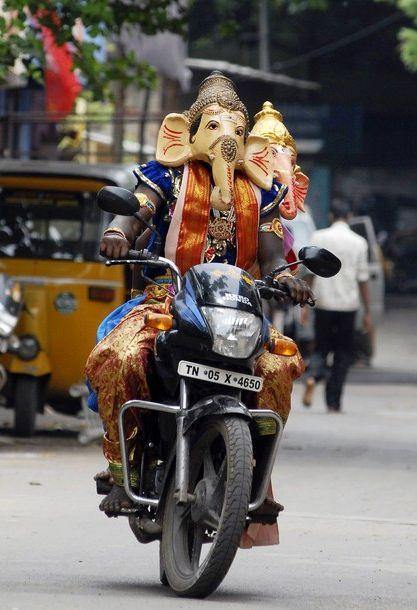 In India, people are really not ready for a society where the social order is disrupted. Indians want growth and change, but at an acceptable pace of decades, not years, says Amberish K Diwanji
In the last decade, India's spectacular growth fuelled dreams of a developed nation, where even the poorest Indian would have decent meals, clothes, housing, where even poor children would be able to attend a school of their choice (read English-medium) because their parents would have sufficient income to pay for such schools (given the government's reluctance to set up English-medium schools for the poor), and best of all, have the option of becoming graduates.
It was a heady sentiment that, alas, stayed for a short while. After almost touching 9 per cent, Indian growth is back to its modest 5 per cent or less, even as finance minister P Chidambaram promises that high growth will return.
But will it? Are Indians really comfortable with sizzling growth, because rapid growth also leads to a transformed society?

To put this another way, are Indians ready for a transformed society within their own lifetime or over the next decade or so, brought about by rapid economic growth?
The fear is that we in India are really not ready for a society where the social order is disrupted. Indians want growth and change, but at an acceptable pace of decades, not years. This is why Indian will never really tolerate sustained rapid economic growth.
Click NEXT to read more…
Why Indians fear rapid economic growth
October 09, 2013 08:11 IST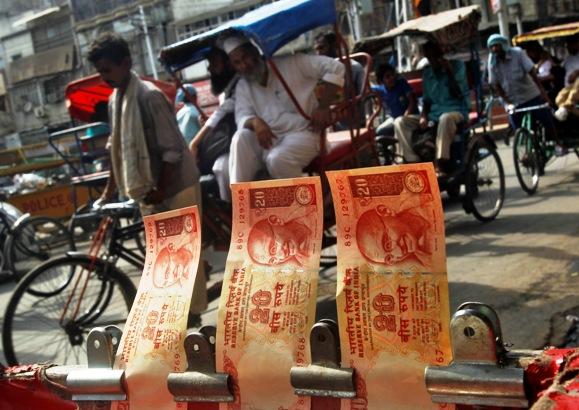 In the early 20th century, political scientists and sociologists obsessed over why some societies (particularly in the West) prospered while others (Asia, Africa, etc) floundered.
Numerous theories emerged, but primarily the blame was laid at the doorstep of each nation's society and culture. Of course, once China began to prosper, and is now poised to become the world's largest economy in a decade or so, such theories were questioned. The belief is that regardless of society, when it comes to economic growth, all nations stand an equal chance of achieving rapid growth.
But the latter notion is questionable, because society does play a role in the speed of its economic growth. Sad to say, but India appears to be a good example of a nation whose society is holding back its economic growth.
As a nation or civilisation, and as many astute observers have noted, in India, the state is weak while the society is strong. Thus, no matter how much the state pushes for rapid economic growth, society won't allow it.

Indian society is marked by some strengths and many weakness. The biggest flaw is caste, or to be more precise, the notion of hierarchies that pervades the very essence of India.
India is the world's most hierarchal place. Paramount for Indians is their place in society, and continuing the same for the next generation.

Click NEXT to read more...
Why Indians fear rapid economic growth
October 09, 2013 08:11 IST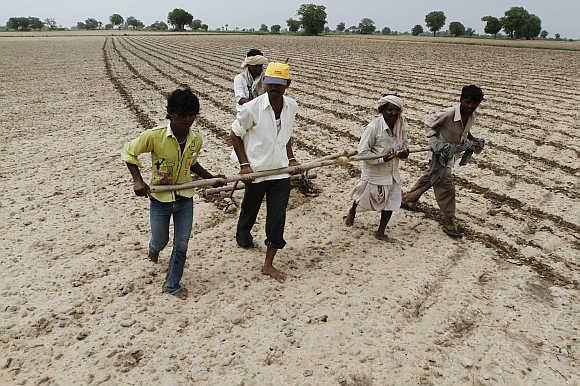 Rapid economic growth threatens this very structure because it empowers the lower (and lowest) classes rapidly.
That the spread of education and economic growth has upset equations in villages and towns is well-known and much researched; the difference this time is the pace of transformation. It was too fast for Indians.
From Independence till the end of the last century, economic growth was terribly sluggish, at the infamous Hindu rate (of 3.5% of GDP). Thus, the socio-economic changes in society proceeded at a glacial pace, which was palatable to the entrenched upper classes/castes.

The poor prospered, but slowly. A few Dalits grew rich, but never so many so as to upset the balance of social power.
Rapid growth of 10 per cent is thus an unsettling prospect. As some economists have pointed out, sustained growth of 10 per cent can actually wipe out poverty in a decade; such growth can put the teeming masses in our colleges, at the top of every institution, making policy and dominating the nation's discourse.

In short, give the masses a chance at becoming the next set of elites (which currently vests with the upper class/caste).

Rapid growth won't just change India's economic story, it will change the social order. And that is what the entrenched elites, not just in Delhi, or the cities, but also in the villages and towns, fear so much.

Click NEXT to read more...
Why Indians fear rapid economic growth
October 09, 2013 08:11 IST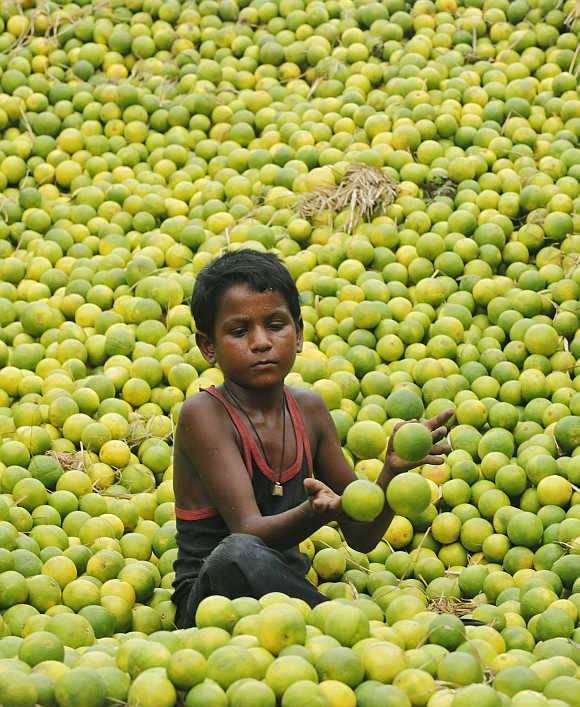 The big worry is that Indians are not ready for such rapid social changes, no matter how much they protest otherwise.
The fear of the great unwashed masses at our doorsteps, seeking an equal place in our society, scares people (as some political observers have pointed out, at least some of the vitriol against Narendra Modi is this fear, manifested through the lens of secularism).

The fear that tomorrow your driver's son may be dining on the same table as your son or that your maid's daughter will be exchanging SMSes with your daughter, is reason enough to seek slower growth.
This might explain why over the years, India has always preferred to restrict growth in the pretext of curbing inflation, unlike China, which tolerated high inflation brought about by its 12 per cent growth rate.
China built a great wall to keep out the barbarians at the gates; India devised the caste system to keep out the masses at the doors. Economic growth here remains a function of our society's willingness to tolerate change.