Why India deserves a rating upgrade
Last updated on: April 30, 2013 12:45 IST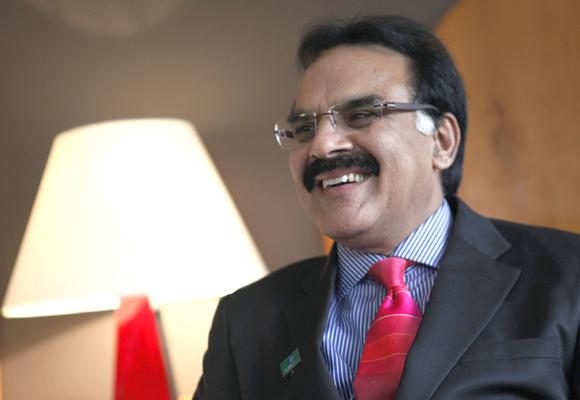 East European countries have better rating than India though their economies are more vulnerable than the latter.
India has been courting the global credit rating agencies, pitching for a rating upgrade. Economic Affairs Secretary Arvind Mayaram met the Standard & Poor's (S&P) officials recently, having met officials from Fitch earlier.
The S&P currently rates India as BBB-, which is the lowest in the investment grade, with the outlook being downgraded from stable to negative in 2012.
Mayaram is trying to impress upon these agencies that, let alone a rating downgrade, India's sovereign rating should actually be upgraded based on the country's determined effort to reduce the fiscal deficit and spur economic growth through increased investment activity.
Is there a case for a rating upgrade as is being sought by the government? The answer could be both yes and no. To explain the ambiguity, one needs to go back a little in history.
Click NEXT to read more...
Why India deserves a rating upgrade
Last updated on: April 30, 2013 12:45 IST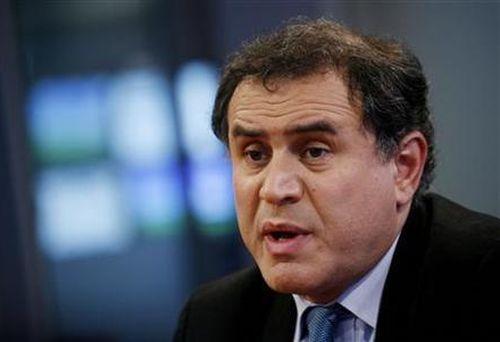 In early 2009, S&P downgraded its outlook for India from stable to negative while retaining the country's BBB- rating owing to the worsening fiscal condition.
Interestingly, in January 2004, Nouriel Roubini and Richard Hemming in their paper "A Balance Sheet Crisis in India?" concluded that the country was on the verge of another crisis.
In retrospect, these risks never materialised. India recorded 8 per cent-plus annual growth for the next few years and the fiscal deficit was tamed.
As India sought to stimulate its way out of the trouble engendered by the global crisis, the fiscal deficit became a concern, hence the downgrade. But the bigger question was - how justifiable was the rating in the first place?
Click NEXT to read more...
Why India deserves a rating upgrade
Last updated on: April 30, 2013 12:45 IST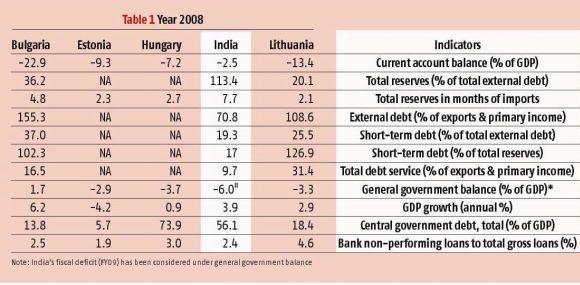 When India's rating outlook was downgraded in 2009, India compared favourably with some of the Eastern European countries that enjoyed higher ratings - some quite a few notches higher.
For the sake of brevity, I chose Bulgaria (rated as BBB in 2008), Estonia (A), Hungary (BBB) and Lithuania (BBB+).
As Table 1 shows, except for general government structural balance, the higher rated countries were more vulnerable than India in 2008.
At the end of 2009, the Eastern European countries were in even deeper trouble, since their economies shrank considerably owing to deepening global crisis.
Hungary, which received a bailout in 2008, managed to retain its rating in 2010 despite a worsening economy. It was only in 2012 that Hungary was downgraded to below investment grade after it sought another round of bailout.
Click NEXT to read more...
Why India deserves a rating upgrade
Last updated on: April 30, 2013 12:45 IST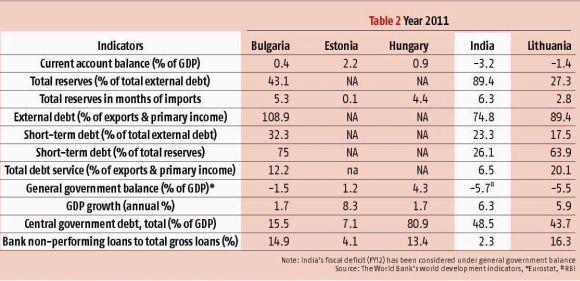 The other countries, however, continued to be rated above India. Even if one goes by the 2011 data (as shown in Table 2, comparable figures are not available for 2012), India deserved a better rating than being categorised at the lowest of investment grade.
In 2010, however, India's outlook was upgraded (citing improving conditions) to stable - only to be downgraded once more in 2012 to negative.
The outlook downgrade was justified as: the fiscal deficit for FY12 threatened to touch 6 per cent, the current account deficit moved north of four per cent, inflation remained elevated and the country was gripped by policy paralysis while the external growth environment deteriorated.
Since then, the situation has worsened. India's growth rate plummeted to 5 per cent during FY13. India's twin deficit situation worsened even further.
Click NEXT to read more...
Why India deserves a rating upgrade
Last updated on: April 30, 2013 12:45 IST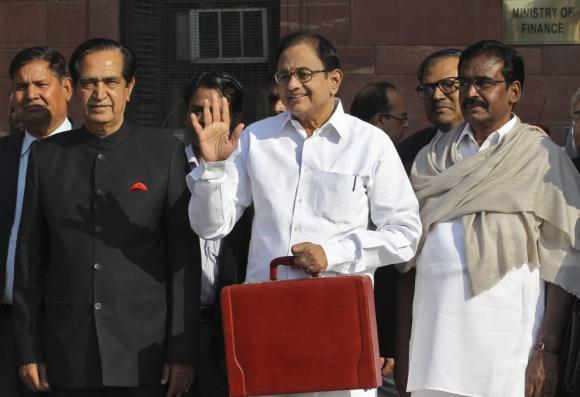 While the fiscal deficit will likely be lower (partially thanks to the government deferring oil subsidy payouts) during FY13, the current account deficit will likely be 5.2 per cent of the gross domestic product (one percentage point higher than FY12).
In reality, the headwinds that the economy was facing continue to blow. The government is possibly even weaker now than it was in September 2012 when it had the courage to take some policy decisions that were widely hailed as groundbreaking.
Now, the government barely has the numbers on its side while corruption scandals continue to dog it.
The much-awaited land acquisition Bill is unlikely to be ratified by Parliament with the ongoing Budget session likely to be a washout.
Click NEXT to read more...
Why India deserves a rating upgrade
Last updated on: April 30, 2013 12:45 IST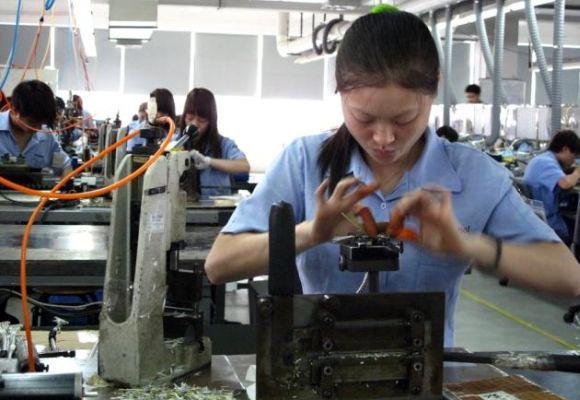 It is not just the domestic factors; even external factors are unlikely to be much better. As Roubini pointed out recently, the US economy will likely grow by a mere 1.6 per cent during 2013, China is in the throes of a slowdown and Europe continues to struggle.
More importantly, even global export powerhouses like China and Germany are experiencing a slowdown in their exports. In such a circumstance, India's dollar-denominated exports are unlikely to grow 10 per cent, as is expected by Prime Minister's Economic Advisory Council.
Coming back to the earlier contention, while there's no case for a rating upgrade under the current circumstances on a stand-alone basis, India ought to have a higher rating at a relative level.
The author is a New Delhi-based independent economist
http://kunalsthoughts.weebly.com
Source: