Ranbaxy sale shows risk in Japanese M&A adventures
April 07, 2014 11:30 IST
The investment has lost almost 40 per cent of its value in six years. It's a reminder of all that can go wrong when Japanese companies venture overseas.

Daiichi Sankyo has just reminded corporate Japan of the dangers of overseas adventures.
The drugmaker is handing control of its ailing Indian affiliate Ranbaxy to local rival Sun Pharmaceutical in a $3.2 billion deal. The investment has lost almost 40 percent of its value in six years.
It's a timely reality check. When Daiichi bought 64 percent of Ranbaxy in 2008, it was in the vanguard of Japanese corporations expanding abroad, especially in emerging markets.

Since then the Indian drugmaker has suffered one setback after another. US regulators have banned products from four of its Indian plants, while the company admitted to lying about safety standards and paid a $500 million fine.

Click NEXT to read more...
Ranbaxy sale shows risk in Japanese M&A adventures
April 07, 2014 11:30 IST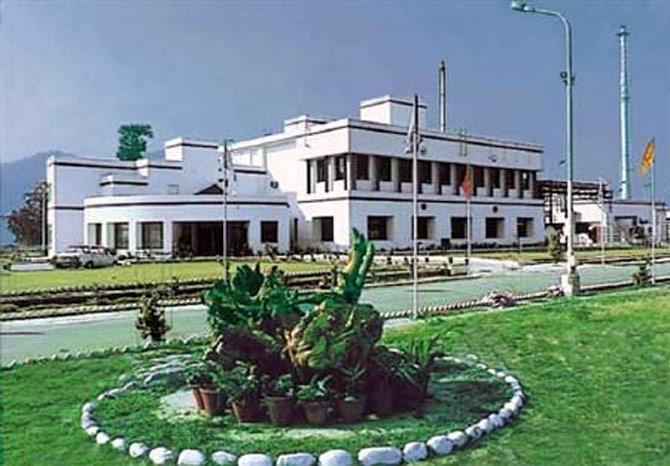 The problems are still mounting: on Monday, Ranbaxy said it had received a subpoena from authorities in the U.S. state of New Jersey.
Ceding control to India's Sun Pharma is probably the best option in the circumstances. Nevertheless, it's a painful financial blow. The all-share deal values Daiichi's stake at around Rs 123 billion rupees ($2.04 billion), 38 percent less than what it paid six years ago.

The destruction of value is even more dramatic when measured in U.S. dollars. Daiichi has indemnified Sun Pharma against any costs arising from Ranbaxy's latest subpoena, which means the bill could still rise further. And while Daiichi does get a 9 percent equity stake in the combined Indian company, recovering its original investment requires a dramatic revival.

Click NEXT to read more...
Ranbaxy sale shows risk in Japanese M&A adventures
April 07, 2014 11:30 IST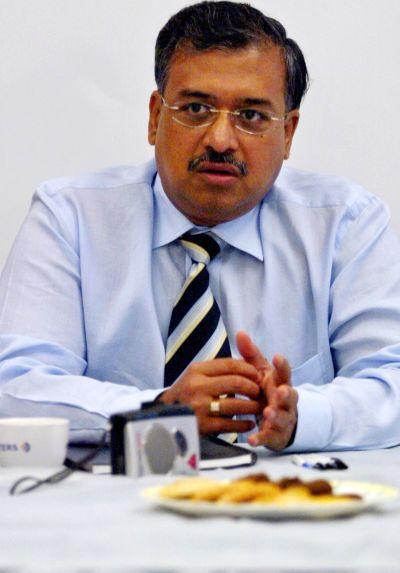 Sun Pharma should have a better chance of getting a grip on Ranbaxy, though it is hardly getting a steal. The valuation of about two times 2013 revenue is punchy for a business that has lost money in seven of the last 12 quarters.

Projected cost savings and revenue synergies of $250 million a year look modest. The real potential lies in persuading U.S. regulators that Ranbaxy is under better supervision.
Investors, meanwhile, will hope that others learn their lessons. Japanese companies are eager to expand abroad, spending a combined $348 billion on cross-border acquisitions since 2008. Ranbaxy should serve as a powerful reminder of what can go wrong.

Click NEXT to read more...
Ranbaxy sale shows risk in Japanese M&A adventures
April 07, 2014 11:30 IST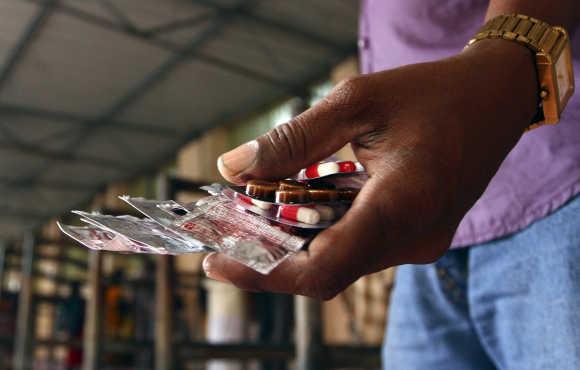 The Deal


Sun Pharmaceutical said it will buy generic drug maker Ranbaxy Laboratories, which has hit regulatory snags in its key U.S. market over quality issues, in an all-share deal with total equity value of $3.2 billion.
Sun Pharmaceutical said Ranbaxy shareholders will get 0.8 Sun Pharma shares for each Ranbaxy share. It added that the merged company will become the world's fifth-largest specialty generics company and the largest drug firm in India.
Daiichi Sankyo said in a statement that it will hold about a 9 percent stake in Sun Pharmaceutical after the deal, which has been agreed to by the boards of both companies.
In a separate statement, Daiichi Sankyo said the U.S. Attorney's Office in New Jersey had issued an administrative subpoena to Ranbaxy seeking information related to the company's Toansa plant in India.Ranbaxy is cooperating with the information request.
Source:
© Copyright 2023 Reuters Limited. All rights reserved. Republication or redistribution of Reuters content, including by framing or similar means, is expressly prohibited without the prior written consent of Reuters. Reuters shall not be liable for any errors or delays in the content, or for any actions taken in reliance thereon.