'India cannot grow, if Bihar lags behind'
Last updated on: April 5, 2012 11:19 IST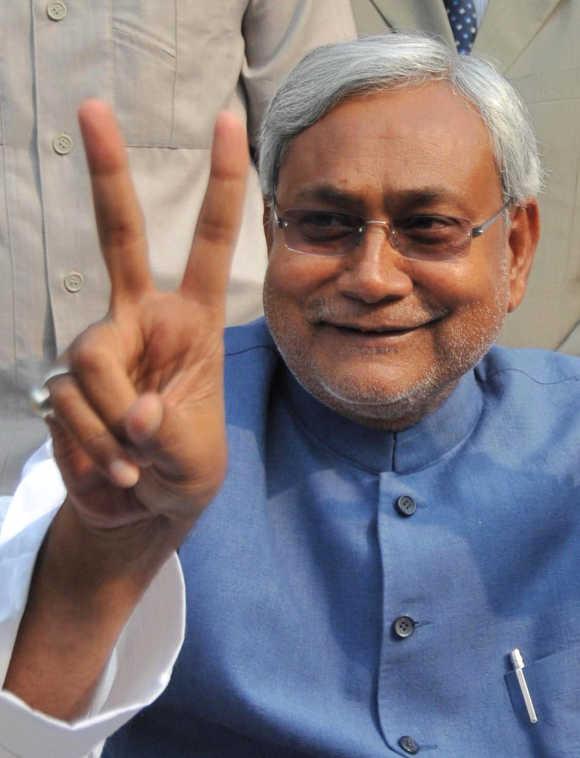 Bihar, once considered a dark alley, has now transformed itself into a land of opportunities. Its more than 14 per cent growth rate has astonished not only the country, but the world itself.
But the Nitish Kumar and Sushil Kumar Modi-led government is not satisfied; it wants special treatment from New Delhi, so that more can happen. Modi, the deputy chief minister, has asked for special treatment of poor states developing fast within the general category.
For long, Bihar has been demanding it be put in the special category which gets special treatment by the Centre, like the Northeastern states and the hill states of the North.
While speaking at Samriddhi, 2012, a conclave of government, business and academia organised by Business Standard Hindi, in Patna, he discussed the past, present and future of Bihar with trade and banking representatives.
"Bihar has been put in the general category, along with Gujarat and Maharashtra, which is not right," he said, "There should be a sub-category for fast-developing poor states like Bihar."
Click NEXT to read more...
'India cannot grow, if Bihar lags behind'
Last updated on: April 5, 2012 11:19 IST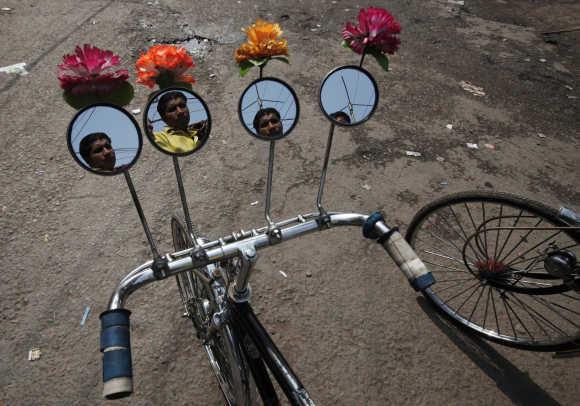 Modi said Bihar fulfilled all the conditions for the special treatment and the ball was now in New Delhi's court.
"We have done a lot of work, but still, we have a long journey ahead. We are struggling to reach even the national average. Just to reach at this level, we need the special status. India cannot progress, if Bihar lags behind."
"This is our right," said the Bihar Industries Association's chairman, K P S Keshri, "The state government has been demanding it for many years, which is a positive thing. We have to keep demanding."
Sanjay Goenka of Hebe Ispat said, "The state has made a turnaround in last few years. However, it's public money-funded growth. Today, we need private investment in Bihar, which would not happen until we get the special status."
Modi also spoke about the long neglect of Bihar. "We have a history of more than 100 years, but the real story began after 2005. Bihar emerged as a state in 1912 and at that time, the real focus of development was on Patna and adjoining areas.
That was a phase of administrative development, when secretariat, government offices, schools and colleges came up. The first division of Bihar happened in 1936, when Orissa was created. However, after that for almost seven-eight decades, all the real development happened in south Bihar, now Jharkhand.
Click NEXT to read more...
'India cannot grow, if Bihar lags behind'
Last updated on: April 5, 2012 11:19 IST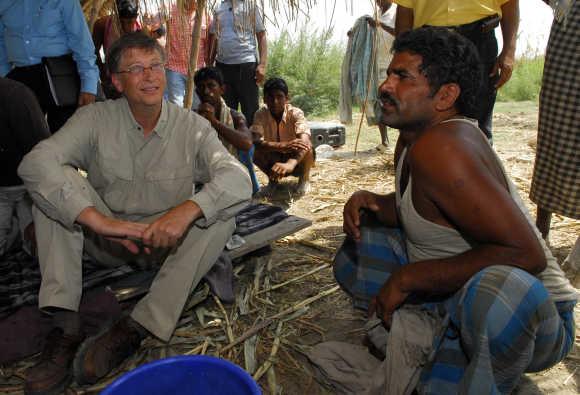 "The areas of today's Bihar were completely neglected," he said. "Unfair policies like freight equalisation slowed down our growth and boosted that of south Indian states. Due to these policies, Bihar could not use its mineral resources for growth and this routed our existing industrial towns like Dalmianagar.
Due to lack of a stable government, the state could not get the benefits of green revolution. Economic reforms began in 1990s, which brought economic growth for the rest of India. But again, we could not use its benefits, due to lack of will from the state government."
Detailing the slide in Bihar's economy since Independence, Modi said the state's per capita income was 68 per cent of the national in 1951 and 69 per cent in 1961, but fell to 44.6 per cent in 1971 and 36 per cent in 2001. In 2011, it improved slightly to 37 per cent.
"The gap is huge, but we are trying hard to grow fast," he said. "When Bihar was bifurcated in 2000, we faced enormous opposition not only from other parties. The Bharatiya Janata Party, as a party, was in favour of the creation of Jharkhand, but many of our MLAs were sceptical," said Modi.
"I was one of the very few leaders who wanted this division. I had a strong believe that until Jharkhand was not created, Bihar could not be ready to stand on its feet. Many leaders called the bifurcation the last nail.
Click NEXT to read more...
'India cannot grow, if Bihar lags behind'
Last updated on: April 5, 2012 11:19 IST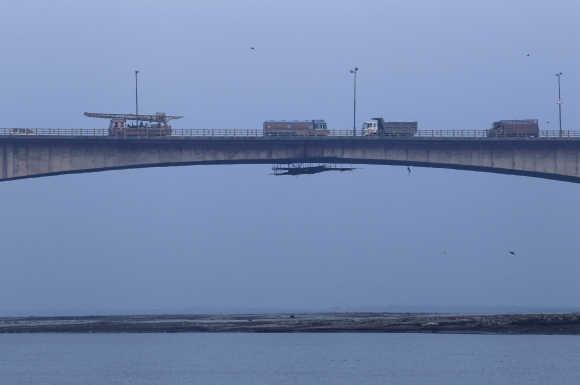 "However, we turned this challenge into an opportunity," he said, adding: "When we took the reins of the state, we immediately opened all the doors for development. And, today's double-digit growth is the product of that decision."
However, the double-digit growth rate does not mean all problems are done away. "We are a fast-developing state, but the gap created by the negative development in the last four-five decades is huge and cannot be done away overnight.
"It's an irony that despite being one of the fastest-developing states in the country, we still stand last on every parameter of development," the deputy chief minister said, adding: "Just to achieve the national average is a tough task for us. This is why, we are asking for special status."
He claimed water management was one of the state's biggest challenges. "Every year, we face severe drought and flood at the same time. We are working on a plan to interlink rivers," he said.
However, he agrees the real problem lies in Nepal, where only the Central government can take the initiative. BIA's Keshri said large dams in Nepal could solve the state's flood problems and for that, the Central government needed to take immediate steps.
He said, "These dams will not only give relief to the state from floods, but can produce large amount of electricity. This will be beneficial to both Bihar and Nepal."
Click NEXT to read more...
'India cannot grow, if Bihar lags behind'
Last updated on: April 5, 2012 11:19 IST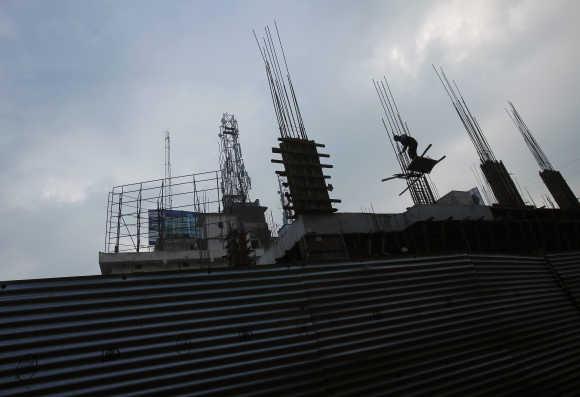 The state government has identified skill development as a thrust area.
"Earlier, migration was not thought a good thing. However, with economic liberalisation, concepts are changing. Today, many Biharis are working in other states and countries.
"In this scenario, we are planning about skill development, so that these people can earn more, and hence, remit more," said the deputy chief minister.
Keshri said, "This is a major challenge and for that, we have to introduce vocational studies in the school and universities curriculum."
"Bihar has a lot of potential in terms of human resources. The need of the hour is to show it the right path," opined Jeevandas Narayan, the chief general manager (Bihar-Jharkhand), State Bank of India.
On the other hand, Kaushalendra, a graduate from Indian Institute of Management - Ahmedabad and social entrepreneur, advocates the need of a clear and multi-angle education policy.
"Today, we have a good industrial policy. However, we need to emphasise more on education to produce a better trained work force. The government should look into making a education policy on the same lines of the industrial policy," he said.
The issue of electricity is considered a major hurdle in luring private money to Bihar. Modi accused the Centre and state-run power producer NTPC for this situation.
Click NEXT to read more...
'India cannot grow, if Bihar lags behind'
Last updated on: April 5, 2012 11:19 IST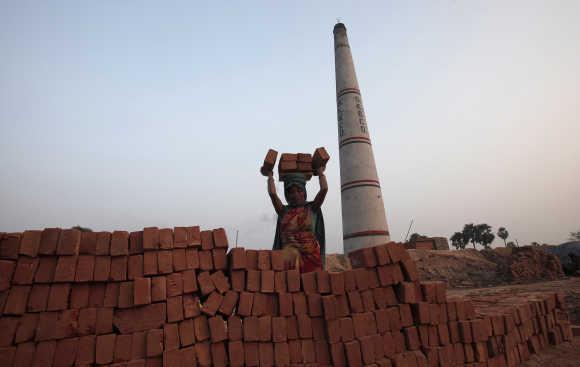 "Power is a big challenge not only for Bihar, but for the whole country. Companies in south India have to shut down their factories due to power shortage.
"Due to steep hikes in power prices, no state electricity board in the country, except Gujarat, is in surplus. For these steep hikes, NTPC is responsible," said Modi.
The Bihar State Electricity Board has paid Rs 3,129 crore (Rs 31.29 billion) to NTPC in the last three years, ever since the state-owned power producer started using imported coal, according to him.
"Of this, Rs 1,353 crore (Rs 13.53 billion) has been paid in this financial year till January," he said. "This has worsened the situation."
Keshri said, "The state government buys a majority of its electricity from the Kahalgaon facility of NTPC, which runs completely on local coal. Still, the state has to pay the fuel surcharge. It must protest this emphatically."
Modi said the state would get 600 Mw of power in the next two years from the second phase of the upcoming project at Barh. Power purchase agreements have also been signed with Essar Power (for its 1,320-Mw project in Jharkhand) and the 4,000-Mw ultra-mega power project to be put up by Reliance Power at Tilaiya (also in Jharkhand).
Private money has started coming to the state. Modi lauded his government for this, but said a lot needed to be done.
"We are trying our best to convince investors to come to Bihar. We have introduced an industrial policy, considered as one of the finest in the country. We have announced many concessions for investors. Now, our labour has started generating results.
Click NEXT to read more...
'India cannot grow, if Bihar lags behind'
Last updated on: April 5, 2012 11:19 IST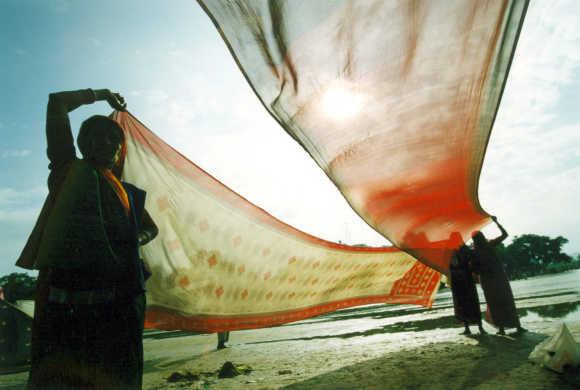 "Many industrial units have come up. In roads, private investments of over Rs 1,500 crore (Rs 15 billion) have already been made in two highways, while bidding has been completed for a third one and there is a huge private sector interest in a fourth," he said.
Apart from that, not less than 60 food processing units have been set up in Bihar, in which more than Rs 1,600 crore (Rs 16 billion) have been invested.
Britannia and Parle have set up their production units in the state. The Aditya Birla Group is also setting up a cement plant near Patna, with an investment of Rs 500 crore (Rs 5 billion).


Source: