Don't ban GM crop research; regulate it
Last updated on: November 1, 2012 11:17 IST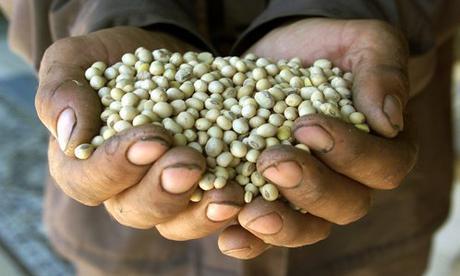 The Supreme Court's decision to seek views of different stakeholders before considering a 10-year moratorium on field trials of genetically modified (GM) crops, as suggested by the technical committee it had appointed, is welcome.
The committee's recommendation had caused widespread disquiet among the scientific community, a section of the seed industry and farmers.
If the recommendation was accepted by the apex court, it would have killed the budding science of crop biotechnology - a field that promises to overcome many of agriculture's present and future challenges, which conventional technologies would find difficult to surmount.
At stake also are farm incomes, which would be raised through yield enhancement and cost reduction; agricultural growth; and much-needed food security. Tailor-made crops with desirable gene combinations are essential to enhance farm incomes.
True, genetic alteration involves formidable environmental and health hazards. But these require a careful regulatory system, not a wholesale ban.
Click NEXT to read more...
Don't ban GM crop research; regulate it
Last updated on: November 1, 2012 11:17 IST
Unsurprisingly, farmers who have benefited from the transgenic insect-protected Bt cotton and are anticipating similar gains from other GM crops are up in arms against the panel's report.
On the other hand, agricultural scientists, already concerned by the indefinite moratorium on Bt brinjal, point out that the committee's suggested ban will kill the release of several other GM crops in the pipeline, and that the move would totally block future research in this field.
Years of scientific endeavour and investment in the evolution of these problem-solving crop seeds may, therefore, remain unrewarded.
A bigger worry is that shutting the door to molecular biotechnology would limit the ability to ensure that agricultural growth matches India's swelling demand for food, fibre and animal feed.
It would also make it difficult to adapt Indian agriculture to climate change and mitigate its adverse consequences. The scientists' contention - that opposition to GM technology is based largely on misconceived apprehensions unconfirmed by any reasonable, peer-reviewed research - must be put before the court.
Don't ban GM crop research; regulate it
Last updated on: November 1, 2012 11:17 IST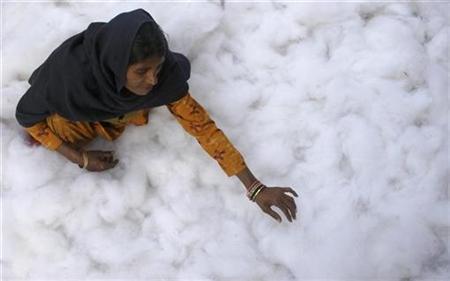 There is also a worry that a ban on further testing of GM seeds would essentially hand over a perpetual monopoly to the few big biotech companies that already have approval for the production and sale of GM seeds.
Questions about the affordability of such seeds for small and marginal farmers can only be answered by enhancing competition and research in the field.
Indeed, continuous innovation is essential; the cultivation of the same GM seeds may hasten their degeneration, besides breeding resilience among pests.
Old strains must be periodically replaced with new ones - which might not be forthcoming in the absence of the ability to test them in field conditions.
A strong argument that the court will no doubt consider is that the executive is seized of the problem and is working to revamp the mechanism for testing and approval of GM crops.
Rather than a court-imposed ban, this seems to be the appropriate policy intervention. The government must expedite the passage of the long-pending biotechnology regulation authority Bill and point out its strengths to the more reasonable among biotechnology's detractors.
Source: