Can 'Modinomics' work wonders for India?
December 04, 2013 10:09 IST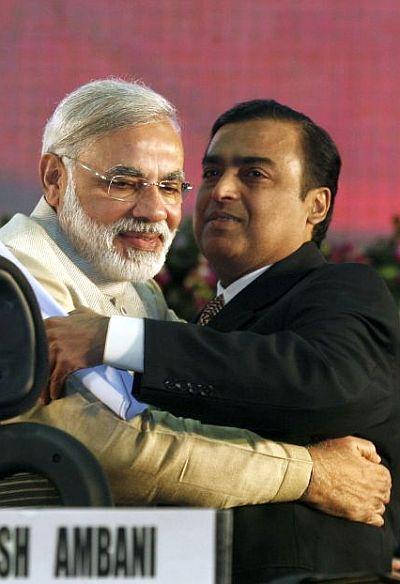 Investors need to ask some basic questions before betting in the markets on the Gujarat model's national success, says Abheek Barua.

It is that time of the year, the time when our small community of economic forecasters gets down to the task of putting together a list of risks and comforts for the economy for the coming year. Identifying risks for India is a bit of a no-brainer.

Clearly, the impact of the US Federal Reserve's "taper" of its quantitative easing and the complex matrix of election outcomes that we conveniently and quite inadequately label "political uncertainty" vie for the top spot on this list.

However, while they might be easy to spot, it perhaps makes some sense to think through some of these risks.

The markets are perhaps getting a little too sanguine at this stage about a Bharatiya Janata Party-led alliance coming to power in 2014 and its likely impact on the economy and governance.

Some recent poll forecasts for the current state elections do suggest a swing in favour of the BJP; but to extrapolate from that, the configuration of the coalition that comes to power in 2014 is a long stretch.

Click NEXT to read more...
Can 'Modinomics' work wonders for India?
December 04, 2013 10:09 IST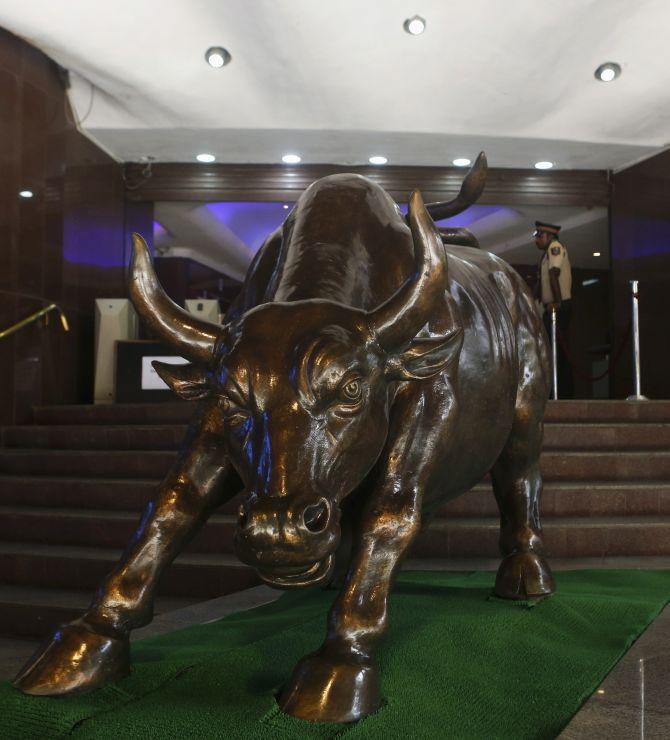 Our financial markets are known to be easily beguiled – in my two-decade career in the markets, I have seen monsoon forecasts based on early June rain in Mumbai – and some serious caveats are in order here.

Equally importantly, there remains a big question about the nature and effectiveness of "Modinomics" (which some heavyweight brokerages seem to be drooling over) at the national level.

Having visited Gujarat a number of times on work and spoken to a number of companies and individuals, I have no doubt about the strong pro-business (and hence pro-growth) environment that still prevails there.

That is somewhat dissonant with the feeling of despair that seems to have gripped the rest of the country. To cut a long story short, things work in Gujarat. That said, let us not forget the fact that Gujarat has always been a progressive, industrial state with a strong entrepreneurial class.

Its growth rates have always been higher than the national average.

Click NEXT to read more...
Can 'Modinomics' work wonders for India?
December 04, 2013 10:09 IST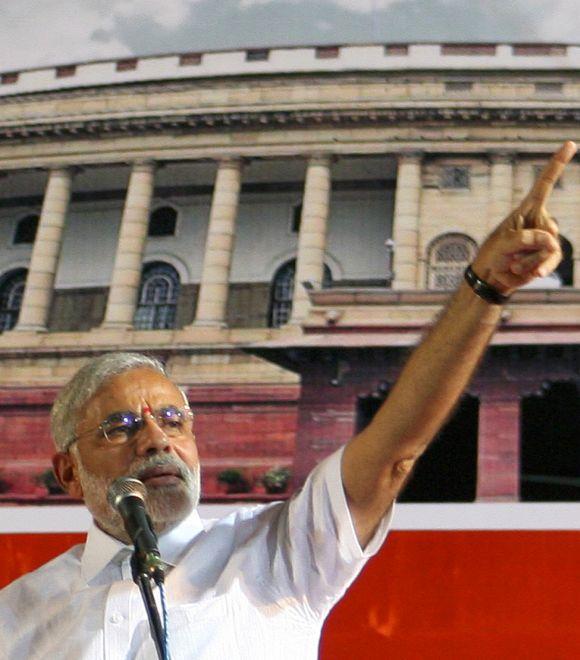 I am not denying that Narendra Modi's regime made a difference, but I would certainly argue that he had a comfortable base to start with. Here are some numbers that might make the point clear.
Let's look at the post-liberalisation phase. In the period between 1994-95 and 1999-2000, Gujarat grew at an average of 7.7 per cent while India grew at an average of 6.5 per cent.
In the Modi period, which started in 2001 (we have numbers up to 2011-12), Gujarat grew at 10.1 per cent. While that is certainly impressive, let us not forget the fact that India's average growth also picked up to eight per cent in the period.

I think investors need to ask some basic questions before putting their shirt on the Gujarat model.

First, to what extent is the Gujarat model replicable for the rest of the country, given the diverse problems in different regions?

Click NEXT to read more...
Can 'Modinomics' work wonders for India?
December 04, 2013 10:09 IST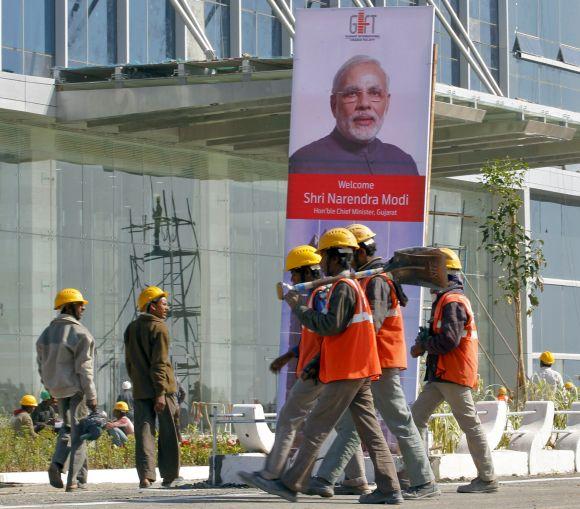 Can his almost Nehruvian (oops!) commitment to big industry be used to bootstrap growth for the rest of the country?

Will he, for instance, ride roughshod over the new land acquisition norms and provide cheap land for industry? Or will he ultimately have to settle for the middle ground of compromise and consensus?

Second, assuming he does become prime minister, who will be his allies? Given his style of functioning – which even his staunchest admirers will concede is somewhat autocratic (and hence perhaps so effective in his own state) – how well will he lead a coalition of regional satraps who can be equally autocratic and stubborn in pushing their own narrow demands and agenda?

Third, let's face the fact that even if Finance Minister P Chidamabaram were to produce a 4.8 per cent fiscal deficit-to-GDP ratio in 2013-14, it would not mark the end of India's fiscal woes.
The only way to compress the fisc this year is on the back of a hefty deferment of big-ticket expenditures such as subsidy payments for oil and fertilisers. These will become a drag on Mr Modi's first budget.

Click NEXT to read more...
Can 'Modinomics' work wonders for India?
December 04, 2013 10:09 IST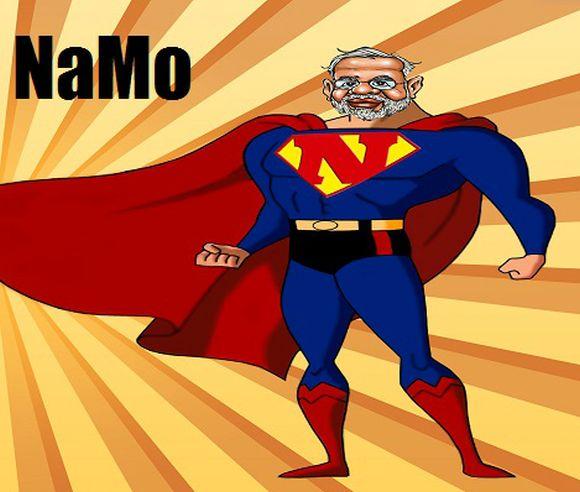 Besides, there would be the additional load of the full implementation of social programmes like food security. How will a new government handle this? Will it have the courage to prune or jettison some of these revenue-guzzling welfare programmes, and risk eternal damnation by voters?

Can it afford to finally do away with oil and other subsidies at one shot? Or will the credit rating agencies start snapping at our heels again a couple of months after a new government takes office?

Fourth, there is a risk that Mr Modi's appointment as prime minister will polarise Indian politics to an unprecedented degree. There could be various levels at which this plays out.

For one thing, I suspect the growth (Mr Modi's credo)-versus-redistribution/development debate will intensify. The pro-environment, pro-welfare "soft left" that has swelled in numbers over the last few years will take a harder line and the face-off could get nasty. Big industrial projects could continue to suffer.

Click NEXT to read more....
Can 'Modinomics' work wonders for India?
December 04, 2013 10:09 IST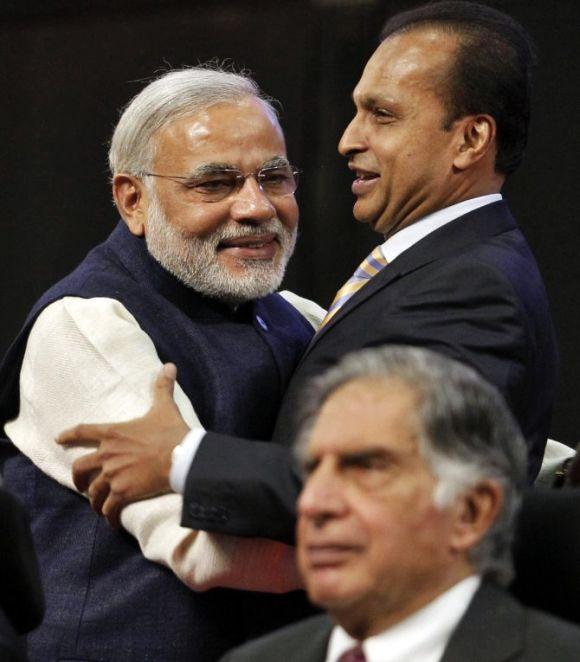 I also have no doubt that the aisle that separates the Opposition and the treasury benches in Parliament will be wider than ever.

Thus, Mr Modi could face Barack Obama's predicament, where consensus on any issue, however critical from a national perspective, is impossible to reach.
Again, I would not put it past a Congress-led Opposition to take a leaf out of the BJP's book and use the same tactics to obstruct lawmaking and the functioning of Parliament.
I am not apologetic or embarrassed about saying that I believe that Mr Modi has the "positive decisiveness" that former Goldman Sachs chief economist Jim O' Neill so eloquently attributed to him.
If a Mr Modi-led alliance does come to power, it will be a critical experiment in whether a single individual can yank an economy out of a low-growth trap created by its own diversity and the pulls and pressures of coalition politics. I am afraid that my a priori hypothesis is that the experiment will fail.
The writer is with HDFC Bank. These views are personal.
Source: