Why Volkswagen is not doing well in India
Last updated on: March 4, 2013 14:15 IST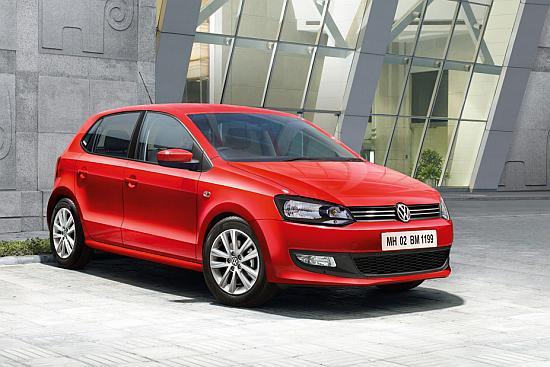 In a market dominated by the Japanese and Koreans, Volkswagen, Europe's largest car maker, needed an initial burst that could put it on the right track in India.
The glitzy launch of its maiden car, Passat, in 2007 and the high-voltage promotional campaign showed that the Wolfsburg-based company was determined to erase the history of failed attempts by European carmakers in the country until that time.
The next few years saw Volkswagen walk the talk it launched six models, including three fully imported ones such as the worlds most popular Peoples Car Beetle.
A locally produced hatchback Polo and sedan Vento saw huge demand. But that was till the last financial year.
The present looks remarkably different. With no new product launches since 2010, stiffer competition and the general slowdown in the industry, Volkswagen showed a 16 per cent decline in sales in the April 2012-January 2013 period (The industry recorded sales growth of seven per cent in that period). It slipped to the ninth position from eighth in the ranking of India's largest car makers.
Click NEXT to read more...
Why Volkswagen is not doing well in India
Last updated on: March 4, 2013 14:15 IST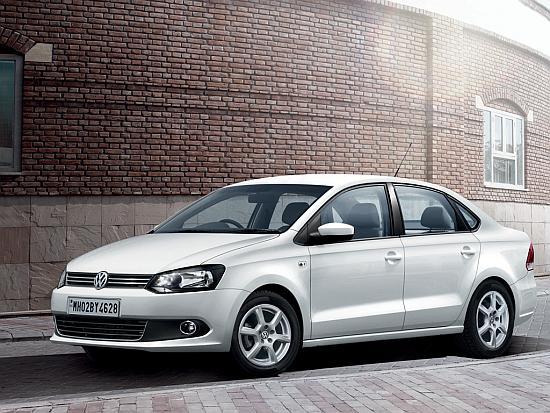 Promotional schemes offering discounts to the tune of Rs 55,000-Rs 70,000 were offered on the Vento and Polo during the festival season, which is generally when consumer demand hits a peak.
Very little clarity on its proposed small car, targeted at the compact Marutis and Hyundais, planned for the country has impacted Volkswagen the most.
According to the original plan, Volkswagen was to launch a completely new model built to suit Indian needs in 2009-10 and build volumes.
But Volswagens mid-term plan didn't advance as planned as the proposed global partnership with Suzuki went awry.
Suddenly, the company's strategy seemed tentative: it appeared apprehensive of giving up its premium tag and entering the low-cost segment.
Meanwhile, despite mid-life refreshments done to the Polo and the Vento, sales continue to slide. According to SIAM data, Vento sales slumped 30 per cent to 19,621 units during the 10 month period ended January.
Average monthly sales of the Vento stood at 1,962 units, much below the segment leader Hyundai Verna which sells an average of 4,860 units per month.
Click NEXT to read more...
Why Volkswagen is not doing well in India
Last updated on: March 4, 2013 14:15 IST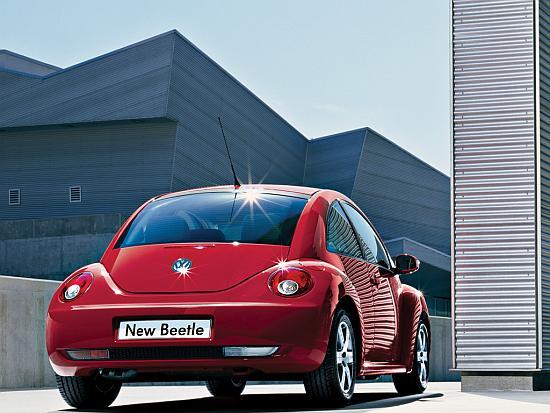 Its iconic Beetle, priced at Rs 26.85 lakh or Rs 2.68 million (on-road, Mumbai), sold just one unit in 10 months this year as against 59 units sold in the same period last year. The company has refused to divulge details on plans of launching the new Beetle.
As Volkswagens headquarters in Germany gets anxious about the sales drop in one of the most promising markets (it has invested Rs 4,000 crore or Rs 40 billion in India so far), other brands are racing ahead concentrating on segments such as compact SUVs and compact sedans.
Volkswagen also created further confusion about its strategy by announcing recently that India is no longer a priority market for it and that introduction of new models and major investments will not happen until 2015.
Stating that the business case (for India) does not look positive, strategically important models like a new small car and investment for a new factory have been put on hold for the time being.
Click NEXT to read more...
Why Volkswagen is not doing well in India
Last updated on: March 4, 2013 14:15 IST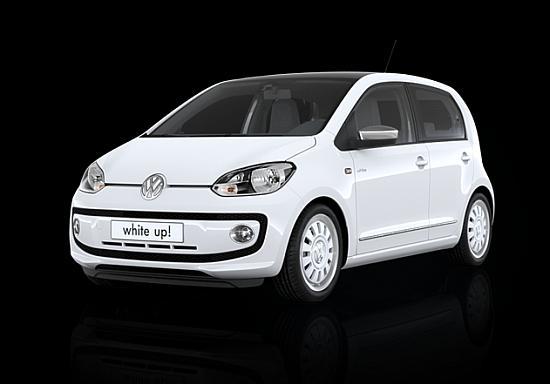 Also, Volkswagens multi-crore Phase II investment plans are kept on hold because the Maharashtra government changed its investment policy abruptly, much to the dislike of automakers.
A senior executive of Volkswagen had stated that it was not possible to produce the new small car Up! at the existing unit in Chakan.
Employees at Volkswagen India are using this period for streamlining operations and strengthening its front-end business like revisiting its dealers and distributors.
Dealers, who once enjoyed higher commission, have been forced to take a cut in their margins to increase discounts on products.
Arvind Saxena, managing director, says, Life was very easy for the first three years when we were growing at 140 per cent. But nobody can grow at that rate for ever.
A hard taskmaster, Saxena, who comes from Hyundai, believes it was also not possible for any company to maintain the same pace of launches for years on end.
Click NEXT to read more...
Why Volkswagen is not doing well in India
Last updated on: March 4, 2013 14:15 IST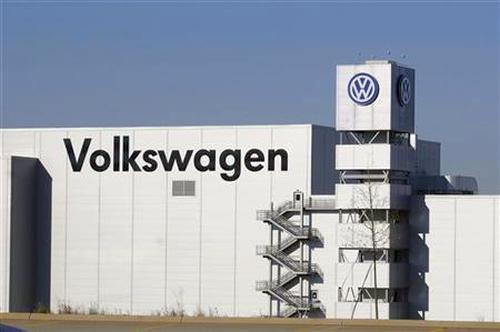 We were late entrants in the market. Now we have to focus on a lot of things from the brand point of view to create awareness (and) to create a network, adds Saxena.
Though Volkswagen is looking a bit wobbly at present, it has done relatively much better than quite a few of its competitors in terms of brand exposure, network and reach etc.
For instance, Fiat, one of Europes earliest entrant into India, continues to struggle with a market share well below one per cent. French car giant Peugeot attempted a re-entry after quitting the country in early the 2000s, but it failed to do so.
General Motors, too, could not script a comeback for its strong European brand Opel after it was withdrawn and replaced by Chevrolet.
We need a phase where we need to consolidate so that we are able to go to the next step. Today the challenge is to do the fundamental quality check and processes, adds Saxena. That may not look sexy, but could be just what the doctor ordered.
Source: