BSE: Top gainers and losers
July 15, 2014 18:17 IST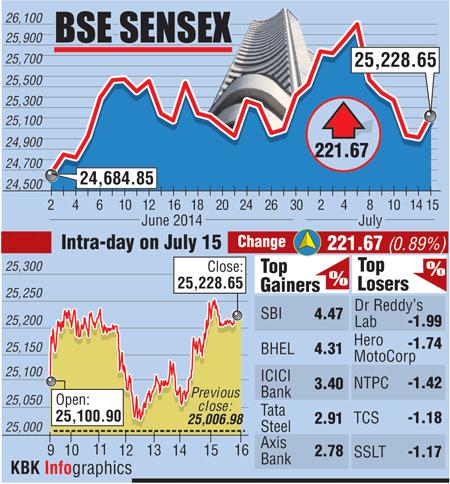 Markets surged in late trades, snapping their five-day losing streak, led by rate sensitive shares on hopes that easing inflation may give central bank the much needed comfort to cut key policy rates.

The 30-share Sensex ended up 222 points at 25,229 and the 50-share Nifty ended up 73 points at 7,527.

As per the data released late Monday, consumer price index-based inflation fell to 7.31% in June, the lowest since its launch in January 2012.