Biocon forced to move clinical trials out of India
January 24, 2014 08:53 IST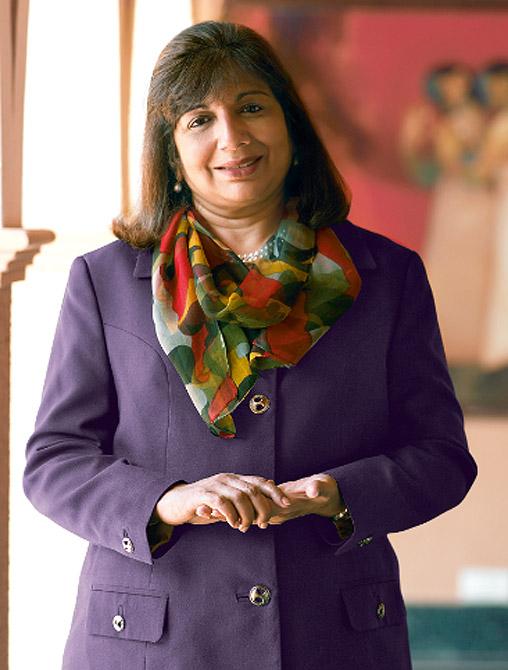 Biocon shifts tests to US and Europe; cost estimated to rise 10-20 times.
Biocon, which sought to develop drugs for India and other emerging markets from home, is in a quandary.
As the Indian authorities clamp on clinical trials, Biocon has been forced to move various Indian projects to the US and Europe.

The move not only makes the process more cumbersome but results in a 10- to 20-fold increase in the cost of drug development for the Bangalore-based publicly-held company.
"The situation is becoming more and more difficult in India. Several programmes have been stalled and we have also moved the trials offshore, to ensure the work on the development does not stop," the company's chairperson & managing director, Kiran Mazumdar-Shaw, said.
"There have been a set of challenges, amid which we have completed clinical studies for Itolizumab, already been launched in India. However, our ongoing research programmes, including our oral insulin (IN-105) programme, are taking a much longer time than anticipated. This adds to the cost of development," a spokesperson for Biocon told Business Standard.

Click NEXT to read more...
Biocon forced to move clinical trials out of India
January 24, 2014 08:53 IST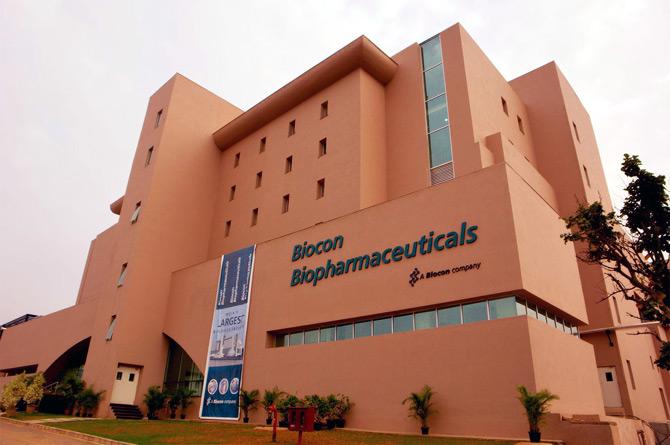 Itolizumab, used for the treatment of psoriasis, was tested in India and subsequently launched. The company recently also launched a breast cancer drug, Canmab, clinically tested in India and developed jointly with Mylan.
However, further testing of the drug or the treatment of other ailments has been delayed. Biocon is also facing challenges with conducting clinical trials with Indian patients for the development of a vaccine along with US-based Advaxis to treat human papillomavirus-associated cervical cancer in women.
According to an industry official, the cost of conducting a trial in the US or Europe is 10-20 times that in India. Companies like Biocon can use the low-cost advantage to conduct clinical trials in India to develop drugs that can be sold in the country.
Strong data from these trials can sometimes be used to make a pitch for regulatory approval with less formality for sale of a drug in other emerging markets. On the other hand, data from clinical trials held in other countries can be given to Indian regulators, but a small amount of clinical trials will still have to be conducted in the country to ascertain compliance with the variance in the gene pool.

Click NEXT to read more...
Biocon forced to move clinical trials out of India
January 24, 2014 08:53 IST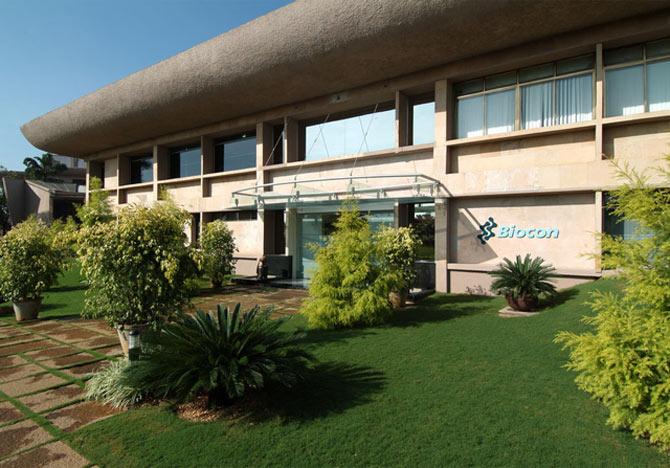 Some health activists argue a lack of regulation was a key criterion for global players coming to India for clinical trials. So, the regulatory crackdown on clinical trials began in India, with the Supreme Court laying stringent guidelines and making companies liable for the death or injury caused to any human trial subject.
Indian companies, too, have been embroiled in the issue, as this has resulted in spiralling cost for domestic players. Besides, even the requisite regulatory permission to proceed with such trials is given after a rigorous process.
In the past two years, companies like Piramal Enterprises and Lupin were forced to go abroad for conducting clinical trials, as the approval process became very slow and uncertain with the matter being challenged in court.
With the rules being set to protect the life and medical condition of the trial subject, it is now mandatory for companies conducting clinical trials to reveal the contract between the subject and the company to the Drugs Controller General of India (under the rules of the Drugs and Cosmetics Act, 1940). It is also mandatory for an audio-visual recording of consent by the subject to participate in the trial.

Click NEXT to read more...
Biocon forced to move clinical trials out of India
January 24, 2014 08:53 IST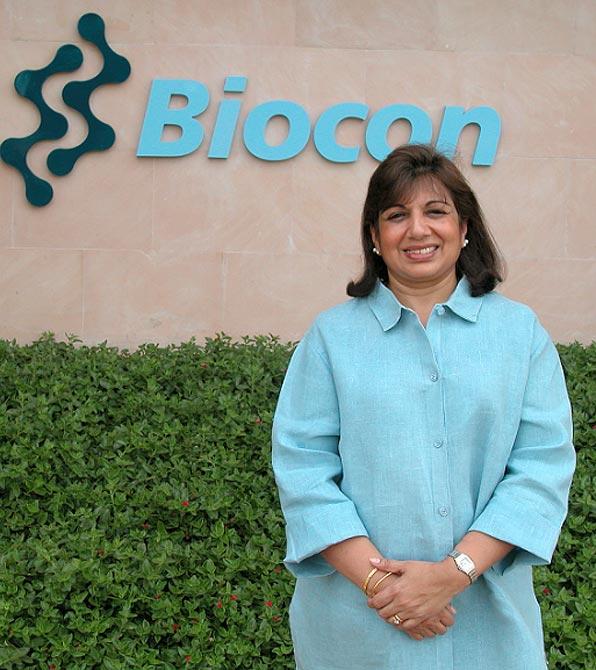 "I think it's a ridiculous requirement. It is manageable in small trials, but in larger ones like a vaccine trial, where thousands of individuals are involved, it is very impractical," Mazumdar-Shaw said. "Did the government do any recording when they conducted trials?"
"We are very concerned that nothing is being done about this problem. These are very serious things and the government is just dragging its feet," she said.
According to the Indian Society for Clinical Research (ISCR), less than 1.5 per cent of global trials take place in India. In recent years, Malaysia, Singapore, China and the Philippines have emerged as major clinical trial destinations, as a lot of companies are moving to these places for conducting human trials. Market research firm Frost & Sullivan expects the Indian clinical trial industry to exceed the $1-billion mark in 2016 (up from $450 million in 2011).
Click NEXT to read more...
Biocon forced to move clinical trials out of India
January 24, 2014 08:53 IST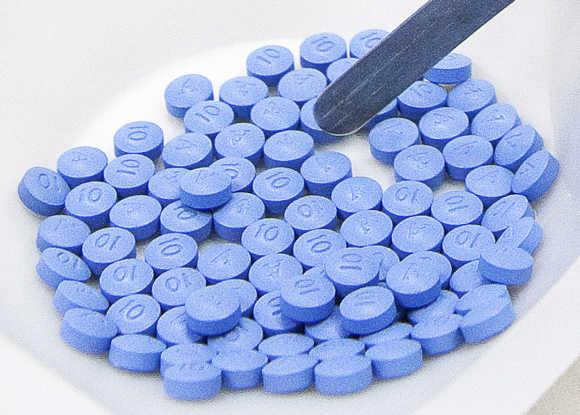 Biocon's conundrum
Biocon has come under pressure to move clinical trials to other countries at a time when it is focusing on improving margins, despite the market constantly placing its drug pricing under lens. Biocon aims to increase its research & development initiatives to grow its business by providing lower-cost generic drugs to India and other emerging markets. However, that spend came down considerably in the December quarter results, announced on Wednesday.
"Our spend on R&D has been considerably lower in the quarter as many clinical trials scheduled to be held during this period have now been pushed to the next quarter," she added. The company's spend on R&D, a key metric for biotechnology companies and often indicative of the strength of their pipeline, dropped by more than half to Rs 20 crore in the December quarter, from Rs 43 crore in the same period the previous year.
The company's anti-breat-cancer drug Canmab, developed in partnership with US-based Mylan Inc, will compete with Roche's Herceptin, which recorded global sales of $6.4 billion in 2012 ($21 million in India). Roche had cut the price of its drug by 50 per cent in anticipation of the Biocon-Mylan drug, Mazumdar-Shaw said.

Click NEXT to read more...
Biocon forced to move clinical trials out of India
January 24, 2014 08:53 IST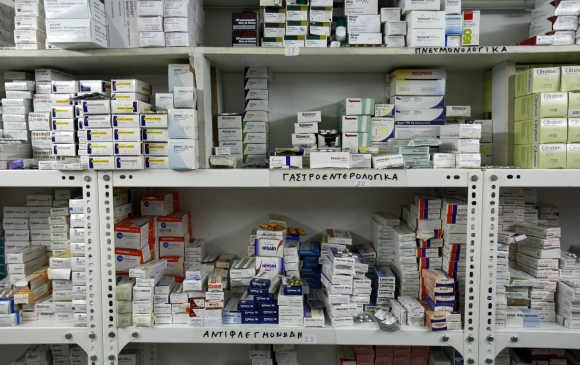 Biocon, which priced its drug 25 per cent below Roche's new (after discount) price, and Mylan expected to double the market for the drug in two years, she added.

Mazumdar-Shaw said she did not expect Canmab sale to contribute substantially to its revenue in 2013-2014; the effect would show only the next year.
Biocon expects to shortly begin the third phase of development of its IN-105 oral insulin drug. It said it hoped for an "exponential growth" in 2015-16, when its $160-million insulin manufacturing facility - to be commissioned next year - would be fully operational.
The facility, touted to be Asia's largest integrated insulin production plant will add production muscle to the company, the Bangalore unit of which has been manufacturing drugs at full capacity.
The revenue from Biocon's biopharma division, which contributes about 75 per cent to its total sales, is also expected to pick up in the fourth quarter of this financial year. The company's revenue from the division grew marginally, by four per cent to Rs 517 crore, in the December quarter.
Source: