Big IT firms find it tough to retain clients
May 05, 2014 14:56 IST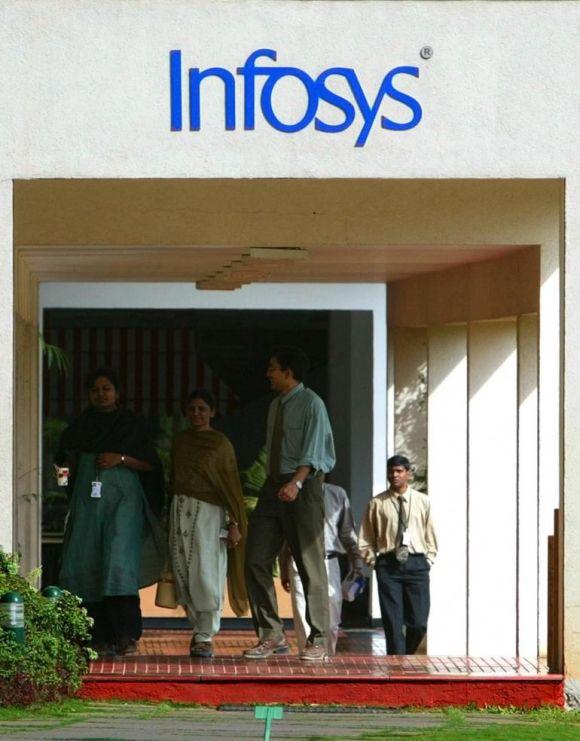 When the Indian information technology (IT) services sector is entering a phase of improved growth, analysts and experts believe the inability of some large companies in this space to mine and retain clients remains a concern.
Even as these companies have added several clients, for most, there hasn't been much change in the active client base in several revenue buckets.
"Leakages in the existing book of business are a big concern, as these are likely to negate gains from new and large deal wins," brokerage JP Morgan said in a recent report.
"Investors should not turn positive on companies simply because they are winning new large deals. Of late, it has become fashionable to talk qualitatively of order books and total contract value."
Click NEXT for more...
Big IT firms find it tough to retain clients
May 05, 2014 14:56 IST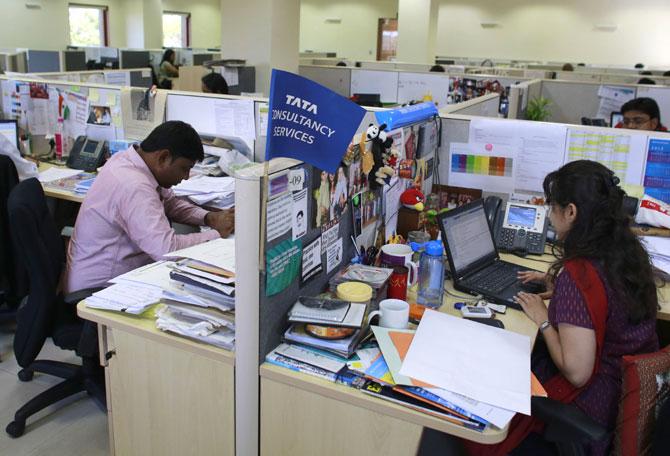 At the end of 2013-14, 13 of Infosys's clients contributed revenue of $100 million or more, the same compared to two years.
The number of clients accounting for revenue of more than $50 million but less than $100 million rose by only two. In the more active category of $10 million to less than $50 million, Infosys's client base rose by 14.
Sector leader Tata Consultancy Services (TCS) has been in a stronger position. In the past two years, it expanded its active client base in the category of revenue of at least $100 million by 10, while its $10-50 million basket saw an addition of 51 clients.
For Wipro and HCL Technologies, the case is similar to that of Infosys. In the $100 million-or-more segment, Wipro and HCL Technologies saw a rise of three and two clients, respectively; their $10-50 million client basket saw the addition of 18 and 13 clients, respectively.
Click NEXT for more...
Big IT firms find it tough to retain clients
May 05, 2014 14:56 IST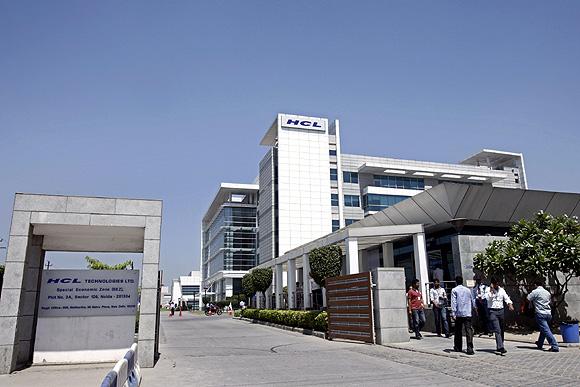 Analysts believe the weakness in client retention and mining might be due to factors such as weak client-facing workforce, vendor consolidation, deal re-negotiations and decisions to let go of tail accounts.
Terming it the "leaking bucket theory", JPMorgan said, "The focus on new large deals, while welcome, will probably not be enough to negate the consequences of leaks across the existing client base, especially when such leakages take place from unforeseen quarters."
Most analysts believe Infosys is witnessing muted growth in client base due to company-specific issues, primarily the continuous churning of its client-facing workforce through the past several quarters.
"Infosys has been undertaking widespread sales restructuring, which has impacted delivery to an extent. The frequent changes in the client-facing executive are hurting the company," said a Mumbai-based analyst at a domestic brokerage.
Click NEXT for more...
Big IT firms find it tough to retain clients
May 05, 2014 14:56 IST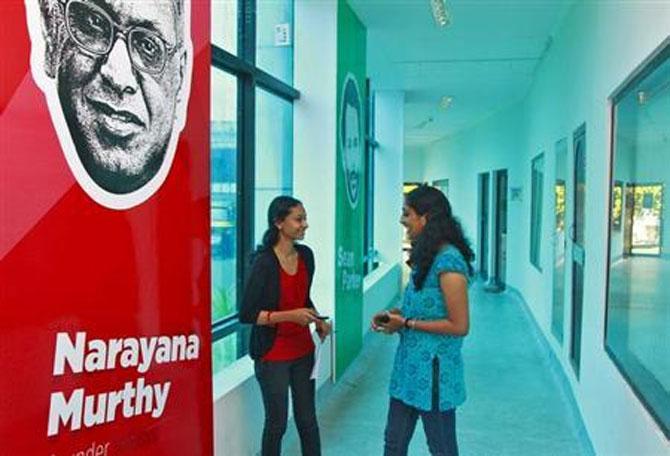 Amid falling market share and a tough business environment, Infosys has been carrying out several structural changes, especially through the last 11 months, since the return of co-founder N R Narayana Murthy as executive chairman.
The company has seen the exit of some senior leaders on the sales and delivery front, including global sales head Basab Pradhan and head of Infosys Americas, Ashok Vemuri.
In the case of Wipro, some analysts pointed to the company's decision to exit some of its tail accounts, announced a few quarters ago. "Wipro has decided to focus on specific clients and let go of others.
That could be the reason for the flat client additions to particular revenue buckets," an analyst said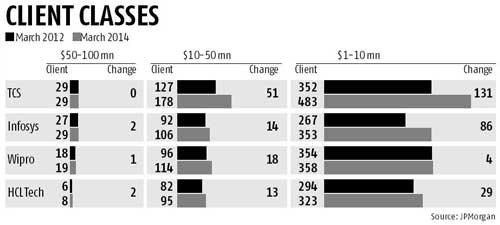 Click NEXT for more...
Big IT firms find it tough to retain clients
May 05, 2014 14:56 IST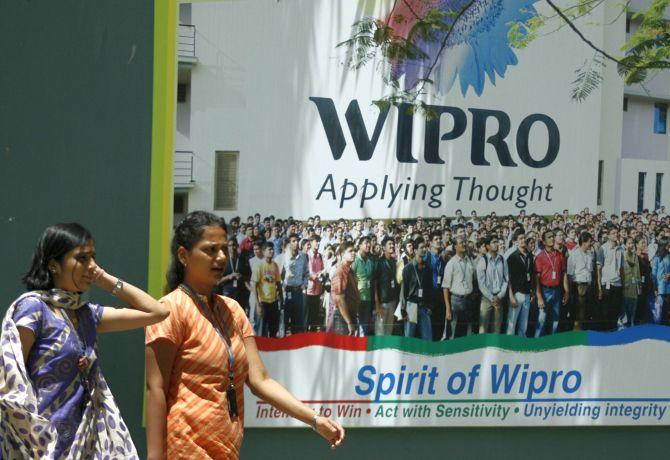 Also, pressure on pricing might have led several contracts to be re-negotiated and moved to lower-revenue buckets, as reflected in the muted rise in the active client base in some revenue segments.
"There is a natural tendency of traditional IT services contracts (such as infrastructure management services) to be re-negotiated and brought down to a lower-revenue category," said another analyst.
"Loss of existing market-share to competition from unforeseen quarters is the damage that laggards (Infosys/Wipro) have suffered," JPMorgan said. "Ironically, their focus on chasing new books of business from large, renewal deals opening up might interfere with their ability to preserve market share in existing accounts. Sometimes, the largeness of these companies tends to be their enemy."
Source: