Ford launches Fiesta Classic for Rs 5.58 lakh
Last updated on: April 7, 2011 16:10 IST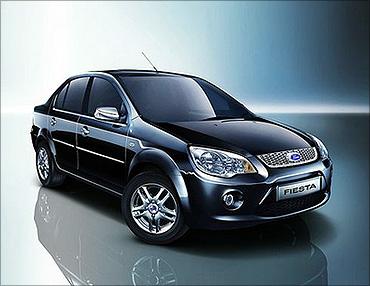 Backed by the success of its mid-size Fiesta sedan, Ford Motor India - a 100 per cent subsidiary of US car-maker Ford Motor Corporation - on Thursday introduced a cheaper version of the sedan in the Indian market, dubbed 'Fiesta Classic'.
"Fiesta Classic represents the appropriate product in the mid-size segment," Ford Motor India Managing Director Michael Boneham told reporters in Chennai after unveiling the car.
He reiterated that the new Fiesta Classic would not clash with the Global Fiesta, which is expected to be out soon in the middle of this year.
The new Fiesta introduced on Thursday is available in both petrol and diesel versions.
Click NEXT to read more...
Ford launches Fiesta Classic for Rs 5.58 lakh
Last updated on: April 7, 2011 16:10 IST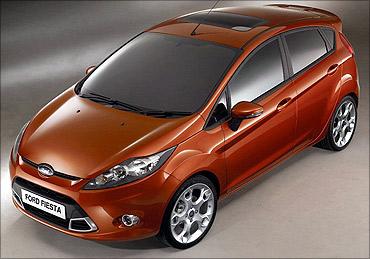 The petrol variant with a 1.6-litre engine would be immediately available at Rs. 5.58 lakh, while the diesel variant with a 1.4-litre engine would be available at Rs. 6.05 lakh (ex-showroom Chennai).
The Ford Fiesta Classic would be available in three variants - the LXI, CLXI and SXI.
The Company introduced the Fiesta, produced from its manufacturing facility at Maraimalai Nagar, near Chennai, in 2005.
He said the plant would attain full capacity soon, with the double shift operating at 1.50 lakh units.
Ford India Executive Director Nigel E Wark said they have not "stripped off" any features from the present Fiesta.
Click NEXT to read more...
Ford launches Fiesta Classic for Rs 5.58 lakh
Last updated on: April 7, 2011 16:10 IST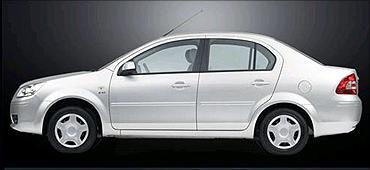 "This product is focused on (car) boot lovers," he said. On their growth plans, he said between March, 2010, and March, 2011, they witnessed a growth of 15 per cent last year.
On exports, Boneham said they would target 50 different markets this year.
Figo, the hatchback model, was already exported to South Africa.
"This year it will also be exported to Mexico, North Africa and the Carribbean region," he said.
The new Fiesta Classic would be a 'branding product' for India, whose automobile market was growing by 31 per cent year-on-year, he added.
© Copyright 2022 PTI. All rights reserved. Republication or redistribution of PTI content, including by framing or similar means, is expressly prohibited without the prior written consent.