Domestic car sales up 3.08% in May
Last updated on: June 10, 2014 15:50 IST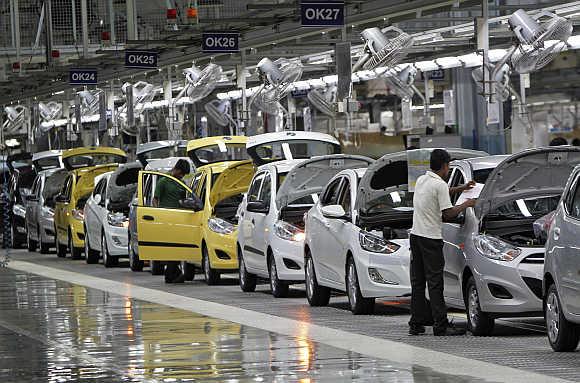 Snapping two successive months of fall, car sales in India grew by 3.08 per cent in May riding on positive sentiments over formation of a stable government at the Centre and lower excise duty in the interim Budget.
According to the data released by the Society of Indian Automobile Manufacturers, domestic passenger car sales stood at 1,48,577 units last month compared to 1,44,132 units in May 2013. After rising 1.39 per cent in February, car sales fell by 5.08 per cent in March and 10.15 per cent in April.
"Sentiments seem to have improved in the market.
"The footfalls are now converting into sales.
Click NEXT to read further. . .
Domestic car sales up 3.08% in May
Last updated on: June 10, 2014 15:50 IST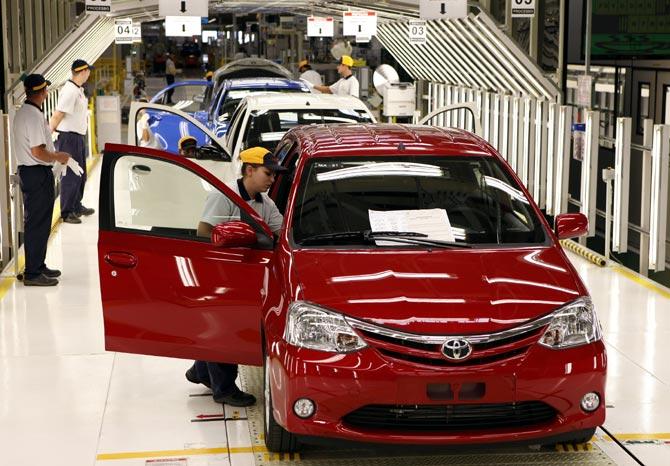 "Formation of a stable government at the Centre, coupled with reduction in cost of cars due to cut in excise duty, has brought back positive sentiments," SIAM Director General Vishnu Mathur told reporters in New Delhi.
He said, however, it is too early to say that there is a turnaround in the market and sought government support to boost the industry that has been on a prolonged slump.
"We hope that the government will retain the current excise rate beyond June 30. Also, we are looking forward to the roll out of GST, environmental clearance for industrial projects to kick start the economy," Mathur said, adding that these demands were presented in its pre-Budget wish list.
Click NEXT to read further. . .
Domestic car sales up 3.08% in May
Last updated on: June 10, 2014 15:50 IST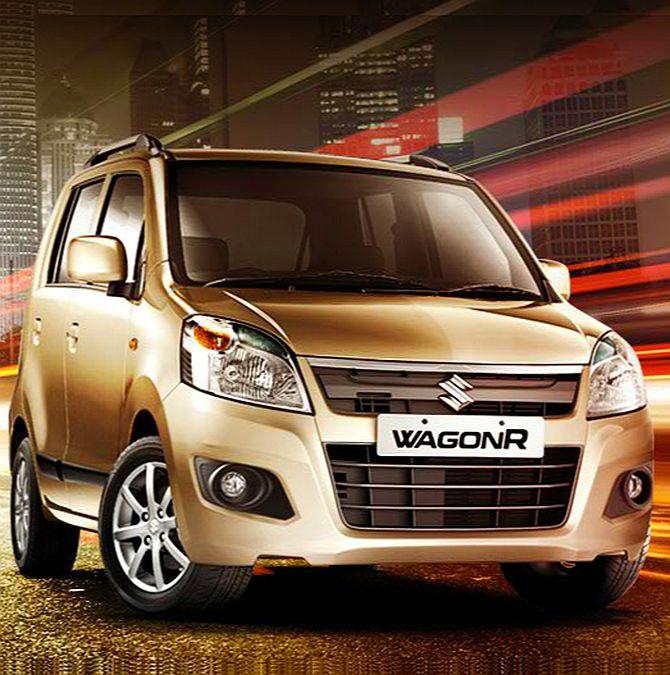 In the interim Budget excise duty on small cars, scooters, motorcycles and commercial vehicles were cut to 8 per cent from 12 per cent earlier.
The same for SUVs was slashed to 24 per cent from 30 per cent, while on large cars it was reduced to 24 per cent compared from 27 per cent earlier and mid-sized cars to 20 per cent from 24 per cent previously.
Asked if the recovery in the auto sector could be impacted by a deficient monsoon, Mathur said: "The government has already spoken of contingency plans and if that's effective we hope there will not be much impact.
"Otherwise, in case of poor monsoon two-wheeler and small car demand from rural markets can get affected."
Domestic car sales up 3.08% in May
Last updated on: June 10, 2014 15:50 IST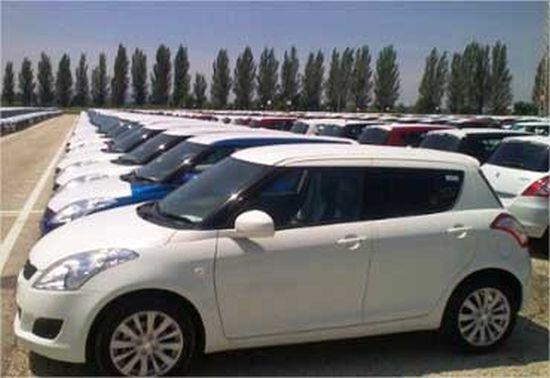 In May, car market leader Maruti Suzuki India posted 12.35 per cent increase in its domestic sales at 74,536 units as against 66,342 units in the same month last year.
Rival Hyundai Motor India Ltd posted a growth of 12.18 per cent at 35,955 units compared to 32,052 units in may last year.
Honda Cars India saw its sales grow by 18 per cent to 13,303 units during the month as against 11,274 units in the year-ago month.
Homegrown Tata Motors saw car sales slump by 22.35 per cent to 6,932 units as against 8,927 units in May last year.
Utility vehicle major Mahindra & Mahindra posted a decline of 14.57 per cent in its May sales at 17,831 units as against 20,873 units in the corresponding month last year.
According to SIAM, the passenger vehicles category saw sales grow by 2.76 per cent at 2,07,953 units as against 2,02,358 units in May last year, thus ending a streak of eight successive months of decline.
© Copyright 2020 PTI. All rights reserved. Republication or redistribution of PTI content, including by framing or similar means, is expressly prohibited without the prior written consent.