Anil Ambani to team up with Mukesh's Reliance Jio
August 28, 2013 09:20 IST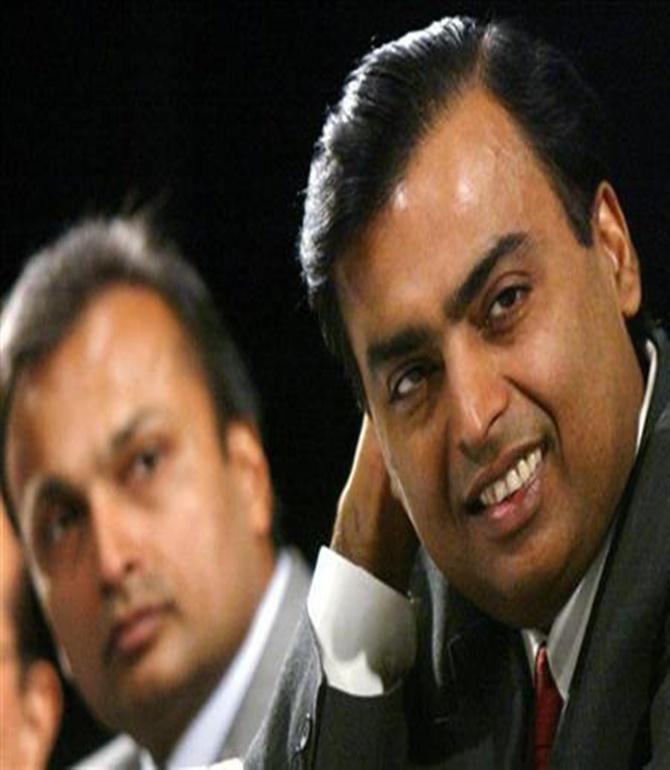 Reliance Group Chairman Anil Ambani on Tuesday said in the months to come, his telecom venture, Reliance Communications (RCom), would collaborate with Mukesh Ambani's Reliance Jio even more.
Both companies have already signed two agreements to lease RCom's intra-city cable network and telecom towers to Reliance Jio.
"The deals would earn RCom Rs 14,000 crore (Rs 140 billion) through the lifetime," Anil Ambani said to queries from shareholders at the company's annual general meeting (AGM).

Click NEXT to read more...
Anil Ambani to team up with Mukesh's Reliance Jio
August 28, 2013 09:20 IST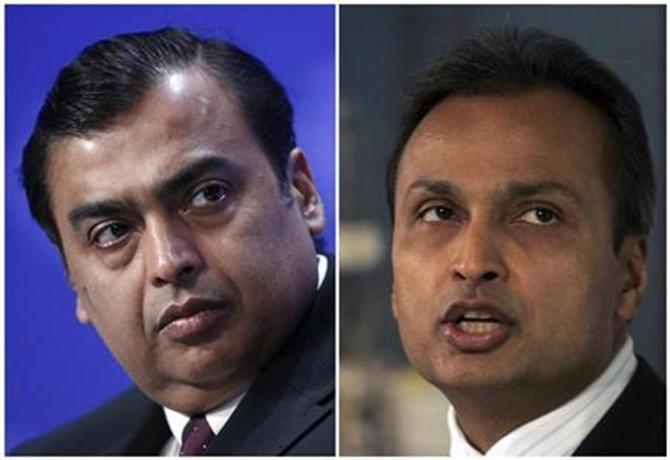 Reliance Jio is expected to launch fourth-generation (4G) services this year. The company is Reliance Industries chief Mukesh Ambani's comeback vehicle into the telecom business and the only company to have pan-India licence for 4G services.
After Reliance Industries had split in 2005, Anil had received the telecom business. RCom has already commenced deliveries of fibres and towers to Reliance Jio and it is expected the deliveries would be completed this financial year.
At the AGM, Anil Ambani didn't answer queries on the company's debt burden. He said RCom was in discussions with partners for possible sale of its subsidiary, Reliance Globalcom. None of the shareholders asked any question on the Central Bureau of Investigation's recent investigation of Ambani in the 2G telecom spectrum scam.

Click NEXT to read more...
Anil Ambani to team up with Mukesh's Reliance Jio
August 28, 2013 09:20 IST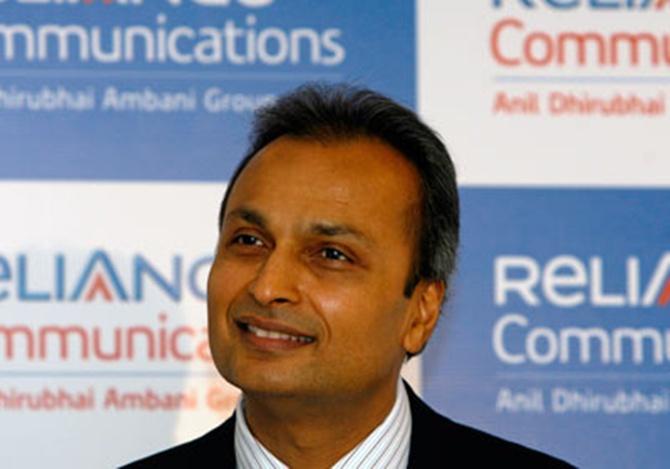 "In the coming quarters, the telecom sector in general, and RCom in particular, will perform better than other sectors," he said.
RCom shareholders expressed satisfaction at the end of the competitive phase in the sector. Ambani forecast in the next few years, the sector would have four-five large national operators, as consolidation set in.
On the depreciating rupee, Ambani said this was affecting all businesses. He said many currencies across the world were depreciating and India wasn't insulated from global events. "Companies and countries have to figure how to weather the storm," he said, adding the company's forex debt servicing would be covered by its foreign subsidiary, Reliance Globalcom's forex earnings.

Click NEXT to read more...
Anil Ambani to team up with Mukesh's Reliance Jio
August 28, 2013 09:20 IST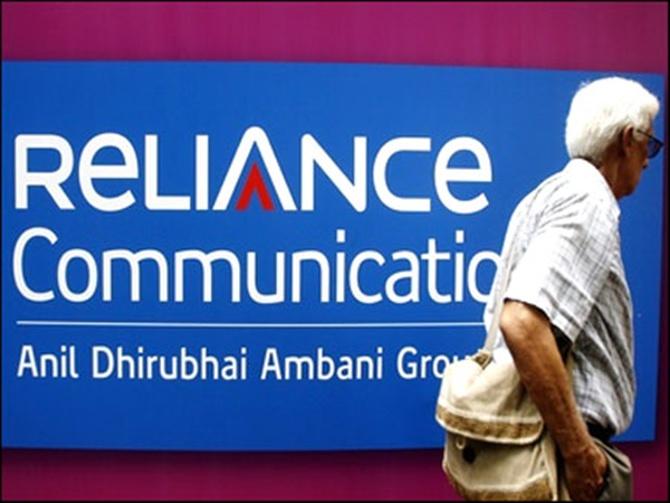 SMS, VAS losing sheen
Gurdeep Singh, president of the company's wireless business, reported on the positive growth the company was seeing on data. "We have doubled our 3G customers in the last one year," he said in a presentation at the AGM.
The dual-technology operator was also seeing a shift in consumer behaviour, he said. SMS and value-added services (VAS) were losing sheen, as more consumers shifted to data.
The quality of services demanded by services was also shifting to faster and reliable data networks, he said, adding, "Earlier, they would look at call drops. They are shifting from being subscribers to netscribers."
He said that RCom's high spectrum holdings across GSM, CDMA and 3G would help it in future and data services pick up. Ambani also said they would take part in spectrum auctions in future.
Source: