America's biggest swindler stripped of MBA degree
March 06, 2014 11:45 IST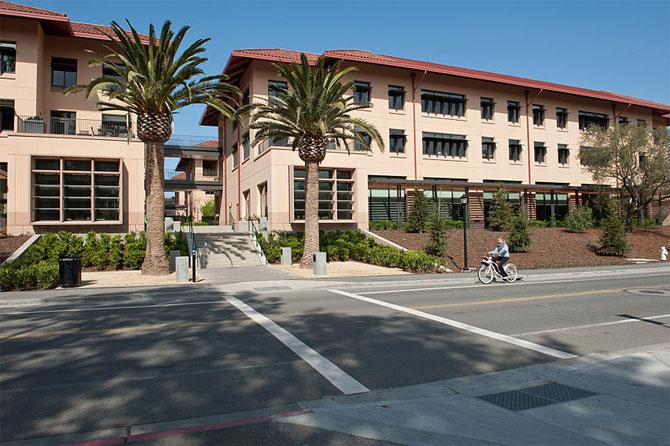 Indian-origin hedge fund portfolio manager Mathew Martoma, convicted for his role in the most lucrative insider trading scheme in US history, has been stripped of his MBA degree by the prestigious Stanford business school.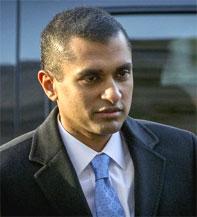 This is the first time the Stanford Graduate School of Business has revoked a graduate's degree.
Martoma, 39, took admission in Stanford's Graduate School of Business in 2001, after being expelled from Harvard in 1999 for allegedly doctoring his law school transcript to try to gain a federal clerkship.
Martoma had even changed his name from Ajai Mathew Thomas before applying to Stanford, where no one knew that he had been expelled from Harvard.
The business school rescinded its offer of admission to Martoma, a move that in turn nullifies the master's degree in business administration (MBA) he got in 2003.
While Stanford business school did not comment on the specific reasons for revoking Martoma's MBA degree, a spokeswoman for the school confirmed that he no longer holds a Stanford degree.
"US Federal law protecting the privacy of individual student records is very restrictive...On the specific question of whether Mathew Martoma has an MBA degree or not...I can answer that Mathew Martoma does not hold a Stanford degree,"
Stanford Graduate School of Business Director of Communications Barbara Buell told PTI.
Click on NEXT for more...
America's biggest swindler stripped of MBA degree
March 06, 2014 11:45 IST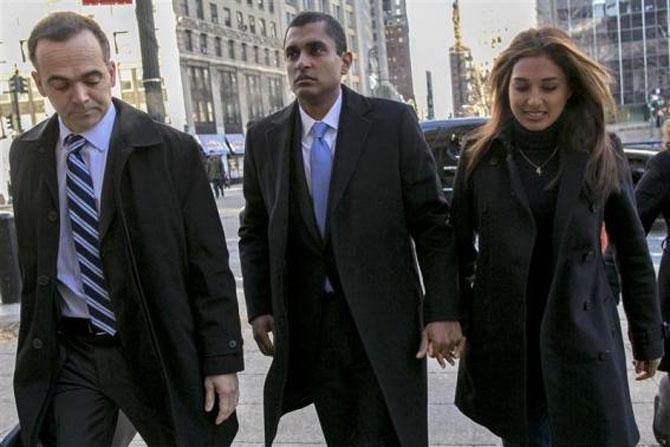 Commenting on Stanford's general policy, Buell said Federal law prohibits Stanford from discussing the specific academic status of a former student - other than to say whether the student has a degree or not.
"However, we take very seriously any violation of the integrity of our admissions process. When there is evidence that any misrepresentation has been made, Stanford's policy and practice is to review the matter carefully.
"Determining the validity of the evidence is undertaken immediately, but can take time. When a review is completed, Stanford's policy provides it can revoke an offer of acceptance and a degree, if it was found that an individual gained admission through false pretenses," she said.
Martoma, the SAC Capital Advisors, was found guilty by a federal jury in New York after a month-long trial on one count of conspiracy to commit securities fraud and two counts of securities fraud related to a clinical trial involving drug company Elan Corp and Wyeth over an experimental drug to treat Alzheimer's disease.
While the maximum prison sentence on all the three counts is 45 years, Martoma could face upto 15-20 years in prison based on federal sentencing guidelines, which will take into account the $276 million gains reaped and losses avoided by SAC from the trading.
He also faces a fine of over $5 million on the charges when he is sentenced on June 10.
Click on NEXT for more...
America's biggest swindler stripped of MBA degree
March 06, 2014 11:45 IST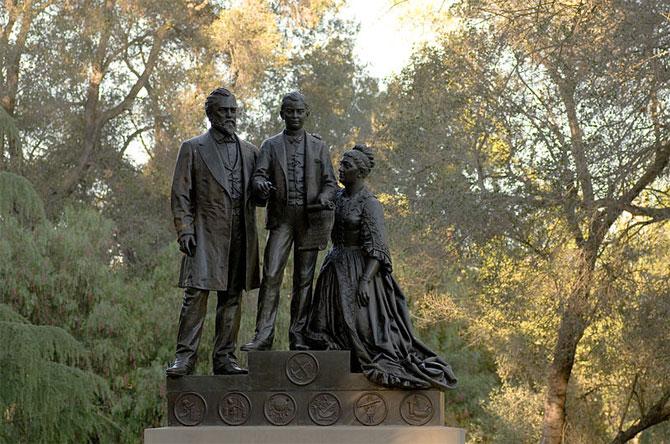 The Wall Street Journal quoted people familiar with the development as saying that Stanford had last month sent a letter to Martoma asking him to explain statements on his application and had given him two weeks' time to respond.
Martoma's lawyers had requested a two-week extension, which was granted, and that extension expired last Friday.
According to Stanford rules, all applicants must sign a statement acknowledging that the university can withdraw an offer of admission if the candidate has misrepresented his or her credentials or engages in a behaviour "that indicates a serious lack of judgement or integrity" before arriving on campus.
Applicants are also required to confirm that all the information provided by them in their applications to Stanford is their own work and, "to the best of your knowledge, complete and accurate".
What makes this possible is not that he was a convicted felon, but that he was admitted under false pretenses," said a Stanford faculty member with knowledge of the situation.
Martoma, who was convicted last month, has asked a federal judge to acquit him on all charges and order a new trial, saying federal prosecutors failed to prove he traded on confidential information.
As his insider trading case, brought against him by Manhattan's India-born top Federal prosecutor Preet Bharara progressed, it had emerged that Martoma had been expelled from Harvard.
Insider trading convictions against top Wall Street executives have been an embarrassment for some of the top US universities from where the convicted individuals graduated.
Former hedge fund founder Raj Rajaratnam, jailed for 11 years on insider trading charges, graduated from University of Pennsylvania's Wharton School.
© Copyright 2023 PTI. All rights reserved. Republication or redistribution of PTI content, including by framing or similar means, is expressly prohibited without the prior written consent.