AirAsia India set to miss Dec take-off deadline
September 09, 2013 09:50 IST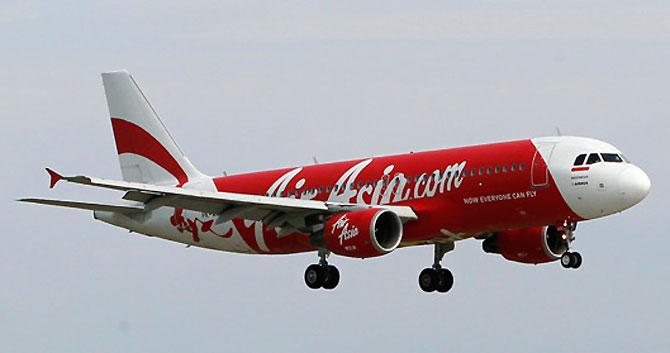 New DGCA rules stipulate airlines have to apply for permit at least 90 days before launch

Low-cost carrier AirAsia might have to defer the launch of its domestic operations to early 2014, as the process to procure an operating permit would take three months.

Earlier, there was no such timeframe for completion of the process. But the Directorate General of Civil Aviation (DGCA) last month issued an air operator certification manual, which stipulates that an application for permit must be filed at least 90 days before the date of intended launch of operations.
Separately, the regulator has also listed out the tasks to be completed within the 90-day period. These include document evaluation and inspection and five review meetings with an applicant.

According to sources, the procedures have been documented and the timeframe laid down following audit observations of the US Federal Aviation Administration.

These new stipulations are set to affect the plans of AirAsia, which was targeting a December launch. The airline has yet to apply for an operating permit and it can do so only after securing a no-objection certificate from the civil aviation ministry.

Also, the 90-day period is only an indicative time limit and the actual process can take even longer if formalities have not been completed.
Click on NEXT for more...
AirAsia India set to miss Dec take-off deadline
September 09, 2013 09:50 IST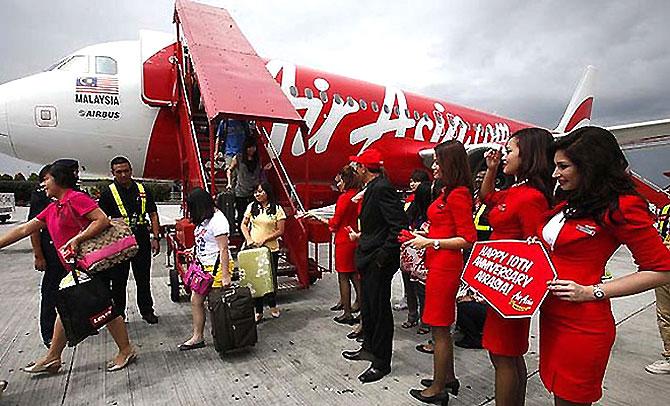 AirAsia would have ideally liked to start its services in December to gain from the peak-season travel demand in November and December, when strong passenger loads allow airlines to charge higher fares. But it can file a schedule to launch its services only after receiving the permit. Demand, as well as fares, tend to drop in the months of February and March.

An AirAsia spokesperson said: "The launch date fully depends on when we get permissions from the government."

Director General of Civil Aviation Arun Mishra said: "AirAsia's CEO Mittu Chandilya met me two days back to discuss the airline's plans. Their team is working on the documentation. We have not received a formal application for a permit. Once the NOC has been received, they will start working with our team. The permit can be issued in a month if all requirements are in place."

The airline did not respond to queries related to its marketing and strategy. However, Chandilya had told Business Standard in an earlier interaction: "On-time and service will be hygiene factors. Passengers should expect more than what they are used to at present. Pricing and connectivity will be key differentiators. We want to bring fares down by 25-30%."
The airline is targeting first-time flyers and, according to a media report, its Chief Commercial Officer Amisha Sethi has been visiting railway stations and bus stands to understand passenger behaviour.
Click on NEXT for more...
AirAsia India set to miss Dec take-off deadline
September 09, 2013 09:50 IST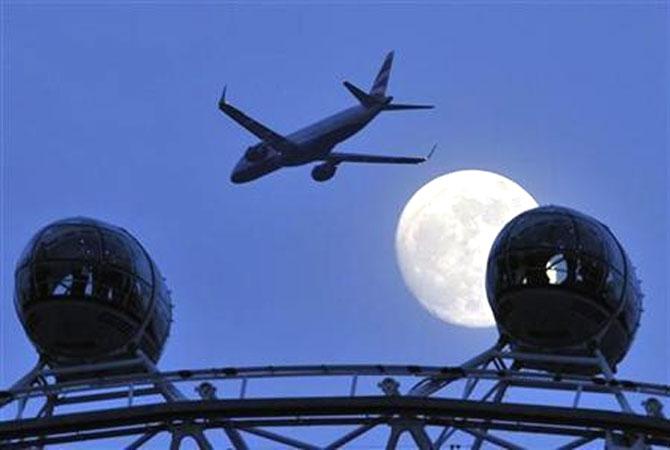 Aviation industry experts say the airline needs to do more than offering low fares if it has to compete with the likes of IndiGo and SpiceJet.

AirAsia has said it will focus on South India and not fly on the Mumbai-Delhi route. But critics say there aren't many untapped routes from Chennai. At present, Madurai has no air connectivity with Bangalore but nine daily flights to Chennai.

"Kozhikode and Mangalore are underserved from Chennai but there is not enough demand on these routes. There are cities in Gujarat and Madhya Pradesh that have a seasonal demand from Chennai. Again, there is a difference between AirAsia and AirDeccan. When Deccan started operations, it was the only one offering cheap fares. But this low-fares strategy is being used by everyone now," said an executive of a rival private airline.

"There has to be a reason why I as an IndiGo customer would want to travel on AirAsia. Perhaps, I will fly for the experience or to see a nice aircraft. But I will need something more tangible to hook me. That could be add-on frills in a package, pricing or loyalty programme," said Gaurav Sundaram, country head, Egencia, the business travel arm of Expedia. Sundaram draws a parallel with retailers who keep prices low but attract customers with loyalty programmes and credit card & cash-back offers.

"Tony Fernandes (AirAsia group CEO) must have mapped out a strategy. I feel the airline is going to come up with something that changes the paradigm and makes people feel they want to fly AirAsia for the experience of it — irrespective of whether it is cheaper by Rs 100 or Rs 500," Sundaram added.
Source: