Air India to raise Rs 300-crore loan to pay for 3 Dreamliners
April 03, 2014 18:00 IST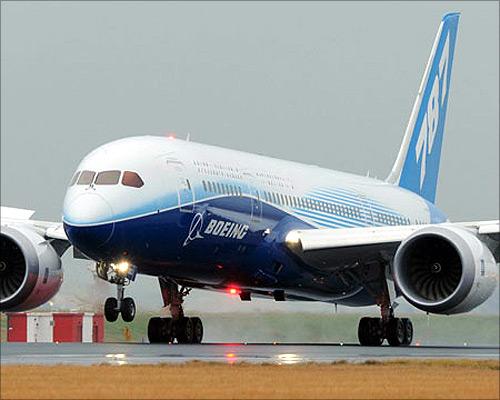 National carrier Air India plans to raise $50 million (around Rs 300 crore) from banks/financial institutions to part-fund acquisition of three Boeing Dreamliners.
The delivery of these aircraft is scheduled to commence from June and the airline has to make a 10 per cent advance payment to the US aircraft maker before that, Air India said while inviting banks/ financial institutions to submit a fully-underwritten offer.
Click NEXT to read further . .
Air India to raise Rs 300-crore loan to pay for 3 Dreamliners
April 03, 2014 18:00 IST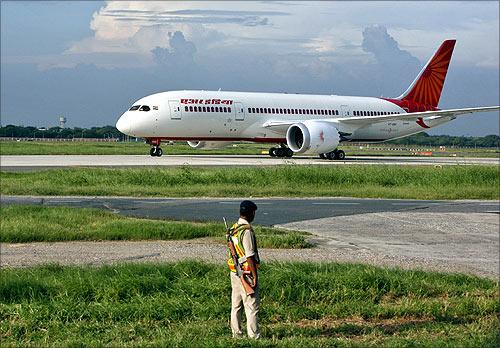 According to the offer document, as per the terms of the agreement with Boeing, AI is required to pay 10 per cent of the gross cost of the aircraft as advance payment 12 months prior to the delivery.
Air India is seeking the loan offer by April 16, it said.
The airlines had in 2006 placed orders for 68 aircraft with Boeing, including for 27 Dreamliners, 41 B-777s and B-737-800s.
It has already inducted 15 Dreamliners in its fleet of 125 planes.
Click NEXT to read further. . .
Top PHOTO features of the week
April 03, 2014 18:00 IST
© Copyright 2023 PTI. All rights reserved. Republication or redistribution of PTI content, including by framing or similar means, is expressly prohibited without the prior written consent.