Air India expects 20% hike in revenue in 2013-14: Ajit
June 10, 2013 16:44 IST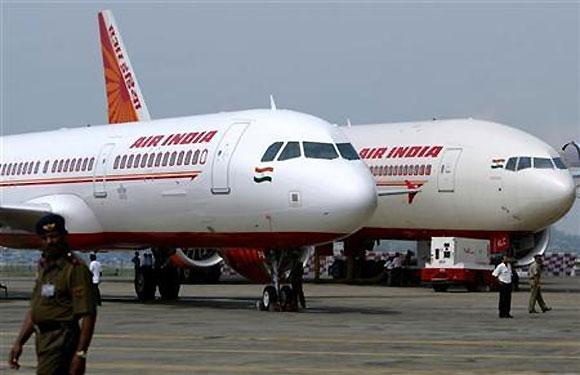 The national carrier's total revenue is expected to go up from Rs 16,130 crore in 2012-13 to Rs 19,393 crore (Rs 193.93 billion) in 2013-14, Civil Aviation Minister Ajit Singh said at a function in London to celebrate completion of Air India's 65 yeas of service on the London route.

Reflecting a turnaround earlier than planned, the airline is determined to achieve the target of growing its operating revenue to by over 20 per cent, Singh said.

According to the minister, Air India also estimates that its EBITDA (earnings before interest, taxes, depreciation and amortisation) would increase from Rs 19.45 crore (Rs 194 million) in 2012-13 to Rs 1,040 crore (Rs 10.4 billion) in the current fiscal.

"We are restructuring Air India's operations. Right now there are only two Indian air carriers who are doing international operations -- Jet and Air India. Jet is making profit but Air India is incurring losses. So we are trying to reduce our costs through various ways and in the process the Dreamliners are playing a very important role," he told PTI.
Click on NEXT for more...




Air India expects 20% hike in revenue in 2013-14: Ajit
June 10, 2013 16:44 IST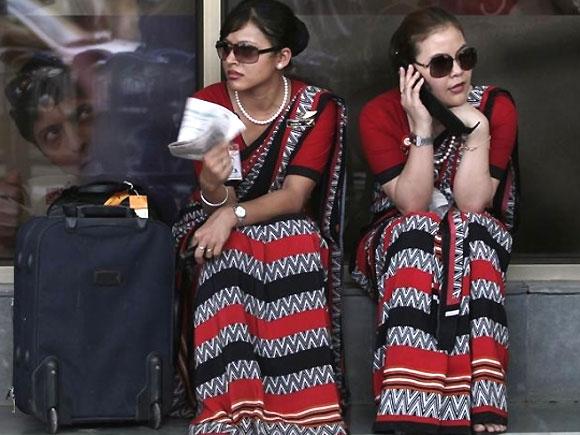 Air India has re-launched commercial flight of the Dreamliner between Delhi and London on May 22 and plans to expand its global network using the Boeing 787 Dreamliner aircraft as the state-of-the-art aircraft took to the skies again after being grounded since January 17 after reporting several battery fire incidents.

The minister avoided replying when asked if Air India plans to charge passengers extra for seat allotments and additional baggage, but said "we have asked for a study on the global practise. I am told that it is a global practise to charge extra for providing extra services."

"See, we are hybrid. We have the economy class in which so far we are not charging, but in case of business class we are charging extra for providing services like extra leg rooms, flat beds etc., so lets see," Singh said.

Maintaining that FDI is good for the civil aviation industry and Indian air carriers, he said "our banks are financially over-exposed to the sector. They are not so keen to give loan to airlines. That is why FDI is a welcome step."
Click on NEXT for more...
Air India expects 20% hike in revenue in 2013-14: Ajit
June 10, 2013 16:44 IST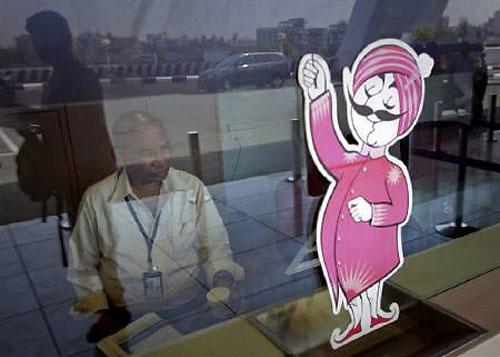 Singh said the loss-making routes of Air India have been reduced from 69 per cent to 25 per cent, while its on-time performance in 2012-13 has been 77.1 per cent (domestic 80.2 per cent and international 70.8 per cent).

There has also been a "significant increase" in business and first class passengers which has contributed to growth in yields on both domestic and international networks, he said.

Besides, there was a substantial reduction in staff cost, booking agency commission, interest on loans and working capital due to implementation of financial restruction plan have all led to considerable savings, he said.

"Unutilised properties have been identified and will be disposed off to monetise its assets. This would generate additional resources of around Rs 5,000 crore (Rs 50 billion) for Air India till the financial year 2015-16," he said, adding that the airlines performance in March 2013 is "very encouraging."

"Our loads are higher even than the airline with the highest market share. The performance is duly reflected in our financials. In 2012-13, we ended with EBIDTA positive to the tune of Rs 19.45 crore. We have specific targets in our mind to achieve and are determined to reach these projects."

"Average seat per kilometre is likely to increase by 24.5 per cent due to enhanced capacity deployment on both domestic and international sectors. Passenger revenue will contribute 80 per cent of the total, while route rationalisation continues to be the target for improving profitability," the Minister said.
Air India expects 20% hike in revenue in 2013-14: Ajit
June 10, 2013 16:44 IST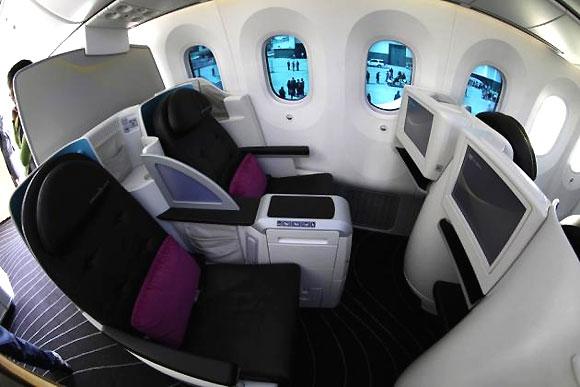 On Dreamliners, he said all six aircraft now with Air India have been deployed for service. The airline has ordered a total of 27 of these airplanes.

"B-787 is operating on domestic services between Delhi- Chennai, Delhi-Bangalore and Delhi-Kolkata routes besides international operations to London, Frankfurt and Paris. Boeing has indicated that the remaining eight aircraft will be delivered from end of May 2013 to December 2013.

"The seventh Dreamliner to join the fleet will operate on the Delhi-Hong Kong-Osaka and Delhi-Seoul routes," he said.

Singh also invited British businesses to invest in the Indian civil aviation sector.

"I invite investment from UK in civil aviation section. Civil aviation in India has great investment opportunity for everyone and UK should tap it," said Singh.

He urged the UK government to expand the capacity of the Heathrow airport so that more flights from India can be operated to London "which is an important destination for Air India's network."
© Copyright 2021 PTI. All rights reserved. Republication or redistribution of PTI content, including by framing or similar means, is expressly prohibited without the prior written consent.