AAP's vision document to outline economic policy
January 30, 2014 11:59 IST
In its vision document, the Aam Aadmi Party (AAP) is likely to touch issues ranging from ease of doing business to empowerment of women, a shift from its stance of being only an anti-corruption party. Careful handling of public money and fair competition will be some of the other issues in the document, it is learnt.
At a meeting on Thursday, the party's economic policy committee might present a document on the party's views on the economy to its political affairs counterpart. Earlier, the party had constituted a seven-member team to frame a policy in this regard.
"We have prepared a document on all aspects of the economy. This will touch issues such as agriculture, industry, market, etc," said one of the members who framed the document.
The document includes inputs from various groups such as labour and farmer unions and industry. A total of 31 committees have been involved in this process, spread through six months.
Click on NEXT for more...
AAP's vision document to outline economic policy
January 30, 2014 11:59 IST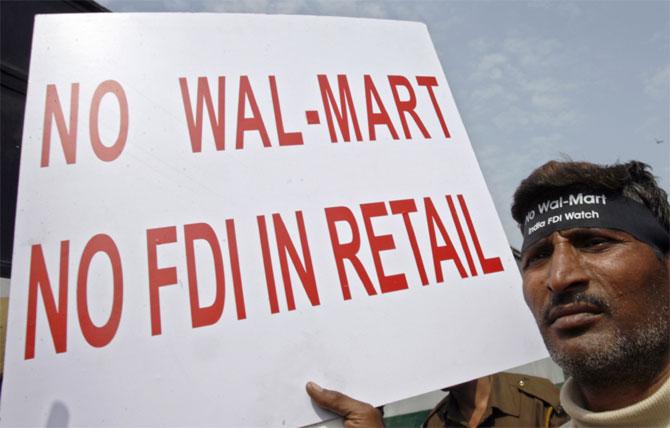 This, however, wasn't the party's manifesto, said a party leader, adding it broadly envisaged the "vision of the party".
"The biggest thing about this will be that it will dispel the ghosts present in the people's minds about whether we are left or right," said the panel member.
A source said the party might present simplicity as its central theme, compared to the thrust on specific bills and schemes by many others. Focus on human capital, empowerment of women and weaker classes, and employment were important for a party in its formative stages, said a party source.
It is expected the party's vision document will revolve around freedom from dogma, practical solutions and result-oriented plans.
The party will likely remain silent on the issue of foreign direct investment (FDI) in multi-brand retail, which the party has opposed in Delhi.
In a recent interview with Business Standard, senior party leader Yogendra Yadav had said FDI could never be prime focus of the Indian economy.Once the paper is presented to the party's core team, it will be discussed and opened to the public for consultation.
Click on NEXT for more...
AAP's vision document to outline economic policy
January 30, 2014 11:59 IST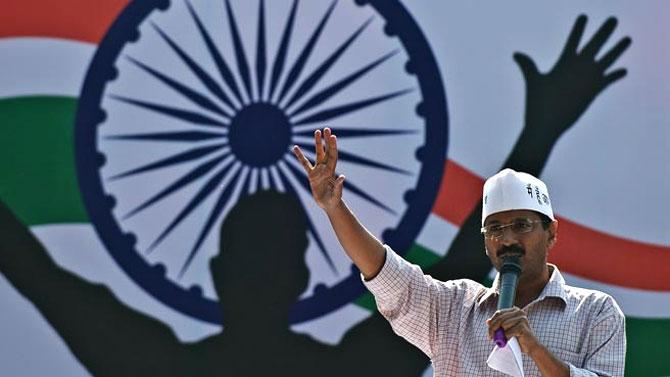 Yogendra's economy mantra
As the Aam Aadmi Party goes national in the coming general elections, the focus shifts from regional issues to national issues. And any national party's manifesto would be incomplete without taking a stand on pure economic issues.
However, the AAP seems to continue its journey on the populistic mode for the coming elections.
In an interview given to Business Standard on Tuesday, when asked about its stand on the foreign direct investment (FDI), leader and strategist of the AAP, Yogendra Yadav, said FDI was not central to Indian economy.
Click on NEXT for more...
AAP's vision document to outline economic policy
January 30, 2014 11:59 IST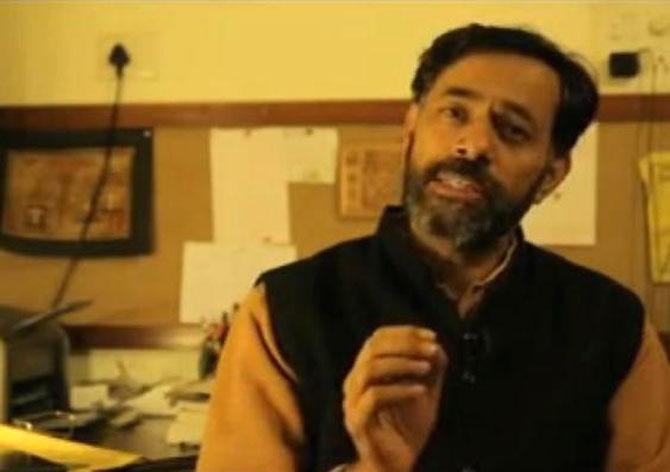 "I am surprised people think FDI is central to economic policy. It can be central to some but not to the Indian economy". Yadav added the party did not wish to follow any of the doctoring of the past.
"We do not believe in the magic of all-powerful states, nor do we believe in the magic of the unbridled market." However he denied that giving subsidy is not the policy of AAP, although the party continues to give doles on water and electricity.
"Subsidy is not our policy. It is only one of the mechanisms to achieve policy objectives. In some cases, it is a good way of doing it and in many other cases, it is the most ineffective way of reaching to target audience," Yadav added.
Source: