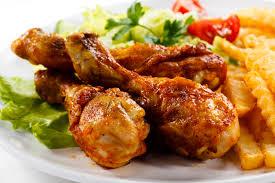 When Zomato, the India-based restaurant search service, acquired two of its peers in Czech Republic and Slovakia (Lunchtime and Obedovat), it quietly increased its presence to 15 countries. It operates in UK, UAE, South Africa, New Zealand, the Philippines, Portugal, Brazil, Chile, Turkey, Indonesia, Sri Lanka and Qatar, and over 25 cities across India.

But why did it go global to serve markets as distinct as Sau Paulo, Dubai, Auckland and Manila?

''We want to be the 'Google' of food. Our vision is to be the global platform when someone is looking for food locally," says Pankaj Chaddah, co-founder & COO, Zomato, the Rs 31-crore (Rs 310-million) firm backed by Info Edge (owner of Naukri.com) and Sequoia Capital.

The big markets for restaurants are in the US, Germany, Japan, Russia, Australia and the UK. The space is dominated by local-business search giant Yelp, which is present in 28 such markets.

There are others like JustEat (13 countries) and Open Table (20) but they are focused on food-ordering and table-bookings, respectively, and don't aid discovery like Zomato or Yelp.
BECOMING A DISCOVERY CHANNEL ONLINE
Provides restaurant information on-the-go for diners. Began in 2008 as Foodiebay.com with 1,200 restaurants in NCR Delhi, before expanding. In 2010, rebranded as Zomato, an easy-to-remember name, reminiscent of food (rhymes with tomato). Dedicated teams collect menus and upload photo of restaurants

Sanjeev Bhikchandani, founder of Naukri.com and chairman of Info Edge, came across Foodiebay in 2010, and invested in it. Zomato has raised $53.5 million in five rounds of funding, with Sequoia Capital and Info Edge infusing $37 million in the last round in 2013.

Its revenues have grown from Rs 2.04 crore (Rs 20.4 million) in 2011-12 to Rs 31 crore (Rs 310 million) in 2013-14.
Zomato has entered markets where these players are not market leaders.
After covering 60,000 restaurants and 12 million monthly visitors in India, in the next five months, it plans to enter 10 new markets, including Canada, Ireland, Poland, and countries in Southeast Asia and West Asia.

For now, it has stayed away from key markets like the US, where Yelp is the undisputed leader or Germany, where Yelp acquired a local player, Qype.
''We will need much more bandwidth and money to go into the US. We have to do at least 50 cities very quickly to disrupt the player already huge there,'' says Chaddah, who co-founded Zomato with fellow IITian Deepinder Goyal.

Cracking the UK market
The UK is one market where it has faced global competition. UK has Yelp, Open Table, JustEat and TimeOut. With 23,000 restaurants, Yelp has become one of the biggest players in the UK; the next player, Trip Advisor, has 14,000 restaurants and only user-generated content.
When Zomato entered, it found that that a lot of diners kept going to the same place every time, as they could not figure out which were the other good places. Zomato felt consumers in the UK needed a curated list.

So, it came up with collections - the best places for taking your kids or pets, or for cocktails, Carribean food, breakfast or barbeque. The segmentation worked. In the UK, people are used to table-bookings; so it tied up with Open Table, ResDiary, and Bookatable.
''We are the discovery layer and they are the transaction layer,'' says Chaddah. Zomato aids restaurant discovery, the merchant pays Open Table for a booking, which shares a part with Zomato.

As in other markets, it worked with bloggers to bring in early adopters.
It advertised heavily on the Tube and made sure the right lifestyle publications spoke of it. Luckily, Yelp did not respond in the UK.
A spokesman Yelp says, ''We maintain our focus on developing the Yelp brand and community and ways for consumers to interact with local businesses.
The arrival of other potential competitors does not detract from our focus. ''

Zomato's international foray began in the UAE in 2012, as it was culturally the closest to India. Localisation helped there too, as it detailed places serving shishas and Iftar during Ramadan.

Home market

Launched in India in 2008, Zomato had no early-mover advantage.
There were players like burp.com, dineout.com, placetodine.com.
Chaddah says content worked: "No one had the quality, the menus; no one had a product which was as good as ours, where you could discover the menu".
He says it is not easy to replicate: ''If it was so, Just Dial or Google would have done it two years back".

A user and fellow online entrepreneur, Ambareesh Murthy, CEO of Pepperfry.com, says, ''What I like about them is that they also put out the delivery menu.''
''It has done well in aiding discovery of restaurants.
"But I am not sure if it is spreading too thin,'' says a senior executive with a rival portal.

Ad income

"Given that our biz model is hyper-local, restaurants and businesses can display ads to hungry consumers looking for options in a specific area," says Chaddah. Globally, over 3,500 restaurants advertise on Zomato and online ads form a sizeable part of its revenues.

Zomato would now look to sit at the big boys' table with its rapid expansion.