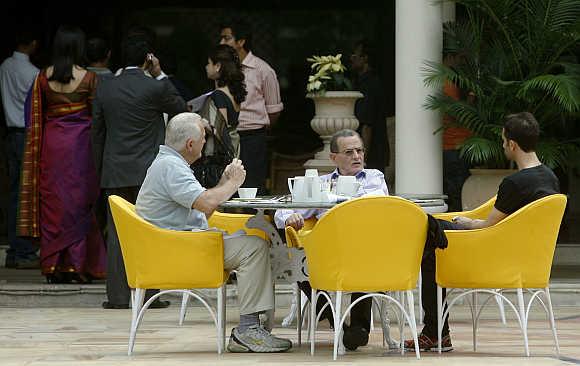 Zomato, the restaurant discovery service, has acquired Lunchtime.cz and Obedovat.sk, the Czech Republic's and Slovakia's popular restaurant guides, respectively, for a combined amount of $3.25 million, the company said.
This is Zomato's third acquisition and takes up the company's presence to 15 countries, from 13 countries earlier.
Zomato, backed by Info Edge (India), has been expanding its global presence in the past few quarters and strengthening its presence in existing markets.
In July, Zomato acquired MenuMania, a leading restaurant discovery service in New Zealand.
The latest acquisitions are a strategic move to establish Zomato's presence in central and eastern Europe.
Deepinder Goyal, Founder and CEO of Zomato, said, "Both Lunchtime and Obedovat have strong business models that cater to the local market needs of discovery of lunch menus.
Together, Zomato, Lunchtime, and Obedovat will be able to build the largest resource of restaurant information in the Czech Republic and Slovakia.'' Zomato plans to roll out an integrated product in the next few months and infuse $2.5 million over the next couple of years to strengthen its position in these markets.
"We'll be able to combine our local expertise and focused product offering around lunch menus, with the technology and rich content platform that Zomato brings to the table.
The combined product will enhance the user experience by providing them with fresh, more in-depth restaurant information along with lunch menus, and will drive greater value to local restaurant businesses and users,'' said Igor Treslin, Founder and CEO of Lunchtime.
Zdenko Hoschek, CEO of Creative Web Group, added, "The Lunchtime and Obedovat founding teams have spent a significant amount of time getting to know the founding team at Zomato, and are happy to see their strong focus on building a social restaurant discovery product. We respect their passion, and look forward to the Lunchtime and Obedovat teams becoming a part of Zomato."
Founded in 2008 by Deepinder Goyal and Pankaj Chaddah, Zomato now has a presence in 15 countries: the UK, the Czech Republic, Slovakia, UAE, South Africa, New Zealand, the Philippines, Portugal, Brazil, Chile, Turkey, Indonesia, Sri Lanka, and Qatar, and over 100 cities across India.
It claims to provide information on 250,000 restaurants, and currently sees over 23 million monthly visits globally, across its web and mobile platforms.
Its core features include menus, photos, and geocoded coordinates for restaurants; users can rate and review restaurants, as well as create their own network of foodies.