The decision preceded long hours of tense negotiations and last minute hiccups from Argentina and Pakistan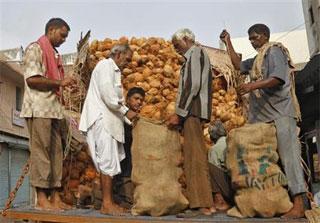 After almost 11 months of parleys, the World Trade Organization (WTO) on Thursday signed the trade facilitation agreement (TFA) and agreed to India's demand for a perpetual 'peace clause' till a final solution to the issue of food stockholding is found. The decisions were taken at a 'special' meeting of the WTO General Council (GC), the highest decision-making body after ministerial conferences.
Following tense negotiations and last-minute hiccups due to oppositions from Argentina and Pakistan, the GC adopted three main decisions — signing of the TFA protocol, extension of the 'peace clause' for an indefinite period and setting a deadline for the remaining Bali package commitments for poorer countries. "With Thursday's decision, our chances of getting a permanent solution to the food stockholding issue gets a massive boost. Now we do not have to beg for it. We are now in a position to negotiate an optimum solution," an official involved in the talks told Business Standard.
WTO had not issued an official statement till the time of going to press.
The breakthrough came after India and the US earlier this month reached an understating where the Americans assured support to India's demand for a permanent 'peace clause' and, in turn, India agreed to sign the TFA, which it had vetoed in July.
The TFA, expected to infuse $1 trillion into the global economy and create 21 million jobs, will now be open for ratification by all 160 member countries. After that, it will be implemented by July 2015.
"WTO has taken a critical step forward by breaking the impasse that had prevailed since July. I am pleased that the US was able to work with India and other WTO members to find an approach that preserved the letter and spirit of the package of decisions reached at last year's Bali Ministerial Conference. With this win under WTO's belt, we can again focus our efforts on revitalising the organisation's core negotiating function," said US Trade Representative Michael Froman.