Coke draws up Rs 11k-cr plan to sell frozen fruits, juices. Firm also considering launching frozen Fanta and Coke.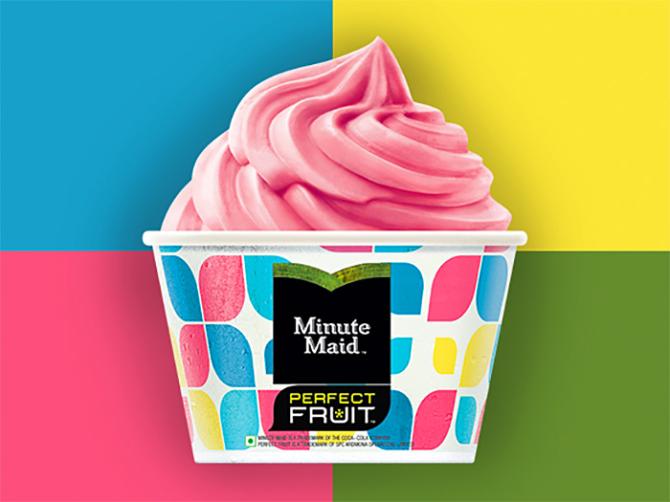 Coca-Cola India is launching a fresh category in its portfolio by introducing frozen fruits under the brand "Minute Maid Perfect Fruit".

India would be the second market in which the company would be introducing frozen fruits after Australia.
The company said the country could become its largest market for such products if all goes well.

Coke is also creating a new category of beverage-plus products, and is considering launching Frozen Fanta and Frozen Coke. The two products are available in many markets across the world and are sold through well-known outlets such as McDonalds. The products, say experts, are similar to slush drinks and would need machines to dispense them.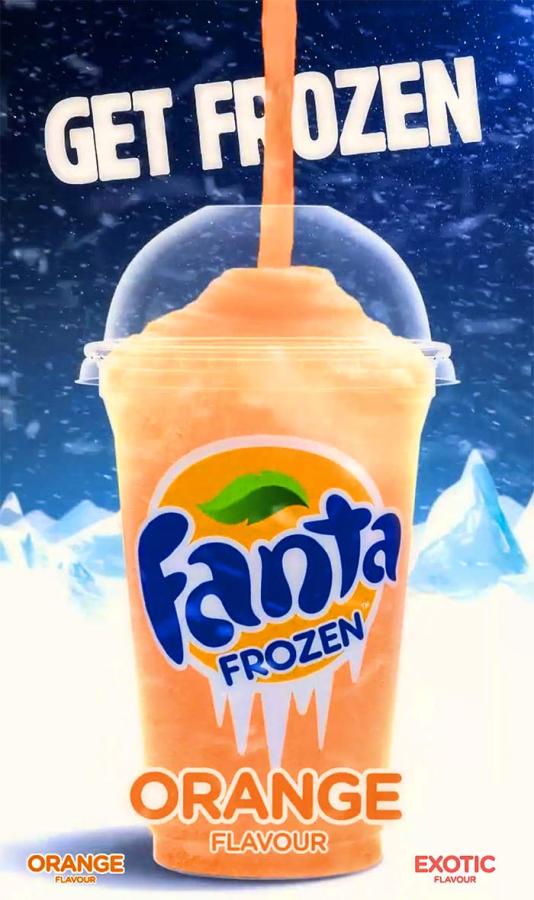 Speaking on the new plan, T Krishnakumar, president, India and South West Asia, Coca-Cola India, said, "We have worked closely with our Australian bottler who has the IP for frozen fruits, and will make it in India by procuring fresh fruits from Indian farmers. We will start with mango and litchi."



The product, made of fruits, does not contain added sugar or dairy additives, which distinguishes it from frozen desserts. The product, being test-marketed in Bengaluru, would be launched in the first quarter of next year in 20-25 outlets in each of 10 cities initially. If it clicks, it would be taken across the country.

While the commercial price has still not been fixed, the company is selling the product in the test marketing stage at Rs 50 to Rs 100 a cup.

Coke has been pushing juices as a category in a big way and one of its key successes last quarter was the Minute Maid Mosambi. The beverage has already grabbed about one per cent market share in the July to September quarter in the branded juices market within 75 days of its launch. About 450 million units of branded juices are sold in the Indian market every year.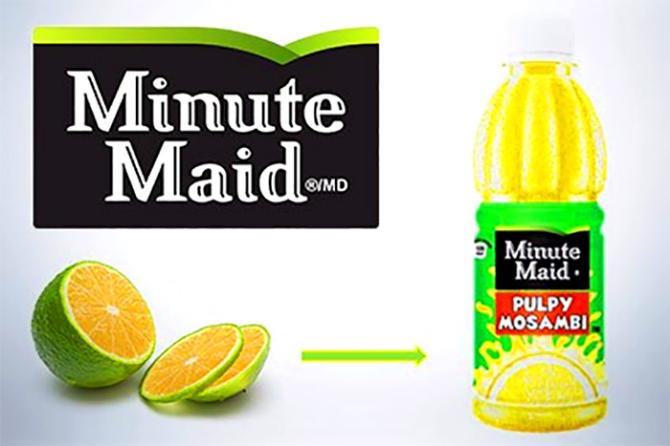 Coke is also expanding its juice distribution base, which currently extends to about half of its total 2.6 million outlets.

It is adding about 50,000 outlets for selling juices every month, and would be spending over Rs 5,000 crores over the next five years to buy fresh fruits from the market and another Rs 6,000 crores to build infrastructure to support farmers.
Coke India has seen its volumes go up by 6 per cent in the third quarter over the previous year and revenues rise by 16 per cent. It has been able to do so by introducing new smaller packaging sizes to expand the market. These include Mazaa Refresh, a 150-ml juice pack for Rs 10, a 250-ml Coke PET bottle for Rs 18, essentially to support sales of returnable sparkling beverages and a 180-ml pop can for Rs 25.


ITC launches fresh fruit and veggie brand Farmland
Diversified conglomerate ITC has forayed into the fresh fruit and vegetables market with a new brand Farmland (picture above). Beginning its journey in the highly untapped packaged fresh vegetables market in India with four variants of potatoes, the company plans to come up with more such offerings every quarter in line with its new-found focus on branded fresh and processed food and beverage market.

According to S Sivakumar, head of agri business, ITC, the product category is currently the largest among all fresh fruit and vegetables in India, seeing a total business of Rs 70,000 crores. The new products will be priced at up to 15 per cent premium to unorganised market prices. And their retailers will be allowed to adjust prices depending on retail market prices. Initially, seven metros, including Delhi, Kolkata, Bengaluru and Mumbai, will be covered over the next 12 months.

The firm is exploring other products like leafy vegetables and several forms of apple. It is also working on several other vegetables like onions in processed and dehydrated forms, to be launched later under a separate brand, he said.

ITC's interest in packaged food in fresh and processed forms is expected to play a crucial role in its future growth plans. The cigarettes-to-hotels major has set an ambitious target of generating 65 per cent of the targeted Rs 1,00,000-crore non-cigarettes revenue from its packaged foods business by 2030. The packaged foods division now clocks up over Rs 8,000 crore in sales annually.

Four months ago ITC had entered the consumer market with fresh prawns under Master Chef, its seafood brand. It also plans to strengthen its juices business under B Natural continuously.
--Arnab Dutta