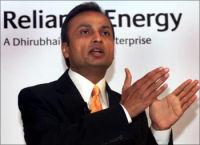 Reliance Sea Link One Pvt Ltd, an arm of Reliance Infrastructure has appealed to the Maharashtra government and the state road development corporation to complete necessary formalities to commence development of Worli-Haji Ali sea link and take over the Bandra Worli sea link.

The company, which had bagged the Rs 5,000-crore (Rs 50-billion) project in February 2010, has so far completed all design-related activities, financial closure, appointment of operator from Portugal and geo-technical analysis.

However, the government and the Maharashtra State Road Development Corporation have yet to confirm the availability of viability gap funding of Rs 1,392 crore (Rs 13.92 billion), making available space for casting yard at the site, execution of state support agreement and issuance of toll notification.

The project is caught in red tape due to the conflict between the state government and MSRDC regarding funding of Rs 1,392
crore.
The cash-trapped MSRDC has been requesting to the state government since June 2010 for providing this amount for payment to RSOPL.
A state official told
Business Standard
, "These issues came up for discussion during the recent meeting held between the state chief secretary and company officials.
"The government has refused the MSRDC's proposal of releasing Rs 1,392 crore towards viability gap funding citing that the grant amount is very high.
"Instead, the government asked MSRDC to explore options to reduce the viability-gap funding by altering a project scope including reduction in the lanes from eight to four, development of coastal road instead of sea link and phasing of the Worli-Haji Ali sea project."
The official said the government also advised MSRDC to raise funds by unlocking the lands available at Mumbai-Pune expressway.
According to the time plan approved by MSRDC, the project should have been completed by December 2014.