Onsite employees will get 2 per cent increase in salaries.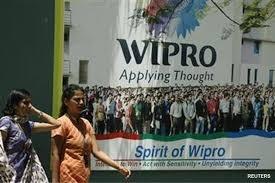 Wipro on Wednesday said it has hiked wages of its employees by seven per cent.
"In line with industry standards, Wipro has announced a salary increase for eligible employees, effective June 1, 2015.
"The average salary hike would be seven per cent for offshore employees," Wipro Global Head (Human Resources) Saurabh Govil said.
Onsite employees will get two per cent increase in salaries, he added.
The IT services segment of Wipro had a headcount of 158,217 as of March 31.
"High performers (are) being rewarded with substantially higher increases in their compensation," he said.
In addition, Wipro has also increased the fixed pay component in employee salaries, at junior and mid-management levels, Govil said.
Larger rival Infosys had announced pay hikes in the range of 6.5 per cent to 9 per cent to employees in India for the financial year 2015-16, while for the onsite employees, the hike was by 2 per cent.
Tata Consultancy Services has also handed out average salary hikes of about eight per cent for its employees in India.