Rishad Premji, chairman of IT services major Wipro, saw his compensation for FY23 decline by almost 50 per cent year-on-year, due to a fall in the firm's profit.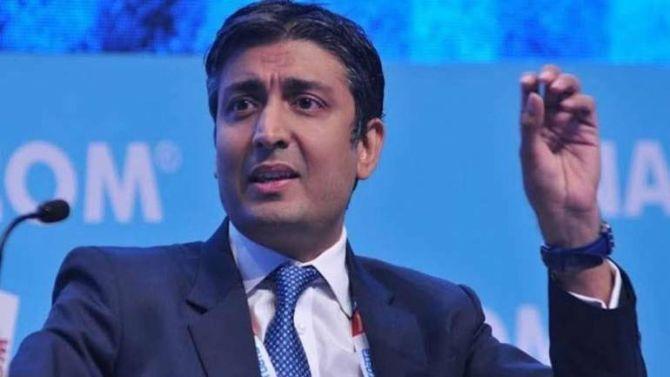 According to the Form 20-F, filed with the US Securities and Exchange Commission by Wipro, Premji's compensation for FY23 was $951,353, down 50 per cent from $1,819,022 in FY22.
"Rishad A Premji is entitled to a commission at the rate of 0.35 per cent on incremental consolidated net profits of Wipro Limited over the previous fiscal year. However, in light of the fact that the incremental consolidated net profits for fiscal year 2023 was negative, the Company determined that no commission was payable for fiscal year 2023 to Mr Rishad A. Premji," said the company in the filing.
Premji received $861,620 as salary and allowances, $15,390 as other income, and $74,343 as long-term compensation in FY23.
Compared to last year, Premji's salary and allowances (combined) was down 23 per cent from $1,119,362 in FY22.
For FY23, Wipro reported a net profit of Rs 3,074 crore, down 0.4 per cent YoY.
This is not the first time that Premji has taken a cut in his compensation.
In FY20 he slashed it by almost 31 per cent as Covid hit operations of the firm in the initial days.
Among other senior management executives who saw their compensation take a hit in FY23 is Jatin Dalal, chief financial officer of Wipro. His compensation was $1,084,693 for FY23 as against $1,591,142 in FY22.
Chief executive officer (CEO) Thierry Delaporte continued to be the highest-paid CEO in India with a compensation at $10,026,942.
However, his compensation was down by 4.7 per cent compared to $10,519,174 in FY22.
This is not the first time that top guns of India Inc have had to take a salary cut due to the performance of their companies.
In FY19 almost all the major pharma companies' top executives took salary cuts.
In the case of Sun Pharmaceutical, founder and managing director (MD) Dilip Shanghvi took home Rs 1 as salary because the company battled allegations of questionable corporate governance practices.
The same year Lupin MD Nilesh Gupta took an 80 per cent cut in his pay as the company's profit declined by 32 per cent.
If one has to take the Covid period as an example, several senior executives and managers have taken pay cuts.
For instance, A M Naik, who is outgoing group chairman of Larsen & Toubro, and S N Subrahmanyan, CEO and MD, took pay reductions.
Naik's compensation in FY20 was Rs 6.18 crore, down from Rs 8.15 crore in FY19.
Subrahmanyan took a pay cut of 43 per cent. His compensation that year was Rs 27.17 crore from the earlier year's Rs 48.45 crore.
While TCS CEO Rajesh Gopinathan's compensation fell around 16.9 per cent to Rs 13.3 crore in FY20, from his compensation of Rs 16.02 crore in FY19.
OYO's founder and CEO Ritesh Agarwal did not take his pay in FY20 as Covid hit the business bad.
The company's executive leadership team had taken a voluntary pay cut, starting with 25 per cent and going up to 50 per cent.