New borrowers will benefit if banks cut their MCLR. Older borrowers' EMIs will change only when their reset date arrives
Illustration: Uttam Ghosh/Rediff.com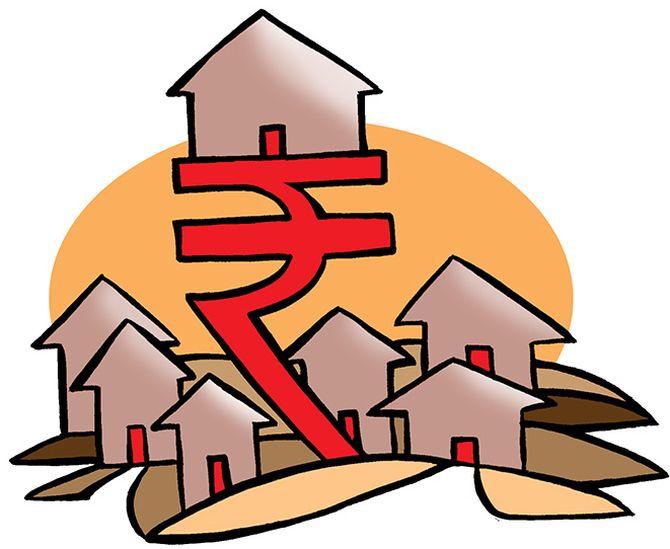 After RBI's 25-basis-point (bps) rate cut, home loan rates are expected to come down, but with a lag.
Many banks have already fixed their marginal cost of funds based lending rates (MCLR) for the month, so they may only revise them in March, unless the bigger players like SBI reduce rates in February, forcing others to follow suit.
New borrowers will benefit if banks revise their MCLR.
Old borrowers will see a change in equated monthly instalment (EMI) only when their reset date arrives.
Suppose someone is on the one-year MCLR. His bank may cut the MCLR.
Nonetheless, his EMI may not fall because the post-reduction MCLR may be higher than last year's level.
Housing finance companies are under pressure and their cost of funds has risen.
Those in good financial health may pass on the benefit of the rate cut.
Those that are not may keep their rates unchanged, or may cut partially.
Compare your current home loan rate with the best rates available.
If there is a gap of 25-50 bps, and you have a considerable tenure left, you are likely to benefit from switching.
If you lock into the best rates now (linked to the one-year MCLR linked rate), you will be safe for one year.