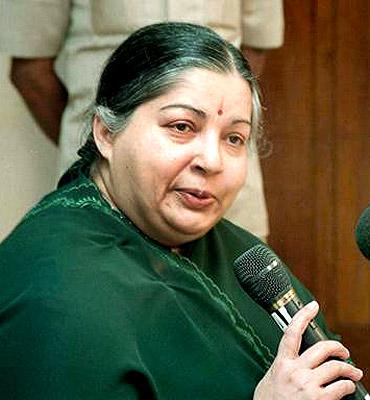 Two industry bodies in Tamil Nadu on Wednesday said the acquittal of All India Anna Dravida Munnetra Kazhagam supremo J Jayalalithaa in the disproportionate asset case and her expected return to power would pave the way for increased stability and boost investor confidence in Tamil Nadu.
Southern India Chamber of Commerce and Industry said that Jayalalithaa's return would lead to increased stability and bring continuity to the growth plans announced earlier.
"The Chamber believes that as J Jayalalithaa takes back the reigns as Chief Minister of Tamil Nadu, it would pave the way for increased stability that the industry in this region critically needs and would bring continuity to the plans announced earlier to position the State on high growth path", SCCI president Jawahar Vadivelu said.
Federation of Indian Chambers of Commerce and Industry, State Council chairman M Rafeeque Ahmed said, "The acquittal of J Jayalalithaa will foster growth in the industrial scenario especially in the infrastructural sector where Tamil Nadu requires her leadership and guidance which will help in speedy economic growth".
The Global Investors Meet, scheduled to be held in September, would ensure greater participation from global investors which eventually would translate into a very prosperous investment climate in the State, he added.

Karnataka High Court has set aside the conviction of Jayalalithaa and three others in the Rs 66.65 crore (Rs 666.5 million) disproportionate wealth case by the trial court, paving the way for her return as chief minister of the state.
Image: J Jayalalithaa; Photograph: Reuters