Few angels have seen exits; till that happens, they won't be rushing to invest again.
Illustration: Uttam Ghosh/Rediff.com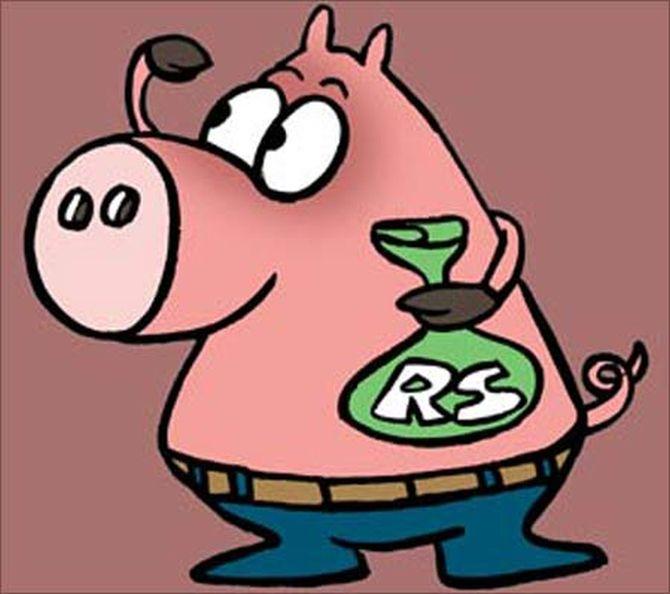 Anupam Gopal Mittal, founder of People Group and start-ups Shaadi.com and Makaan.com, has been a prolific investor.
He was the top angel investor in 2014 and 2015, investing in 25 and 34 start-ups, respectively, and was second-ranked in 2016 with 19 deals.
Mittal, however, doesn't figure in the list of the top 10 angel investors of 2017.
He's not alone. Almost all top angel investors have gone slow on investing in start-ups.
Ratan Tata, who invested in 20 of these in 2015 and 18 in 2016, doesn't figure in the top 10 of 2017.
Nor does Mohandas Pai, who backed 26 start-ups in 2015 and 14 in 2016.
Others have also gone slow. Rajan Anandan, who backed 24 start-ups in 2015, invested in 11 deals during 2017.
Snapdeal founders Kunal Bahl and Rohit Bansal backed two dozen start-ups each in 2015, got busy with their company in 2016 and 2017, and took fewer bets.
''It's market sentiment. People invest in cycles and that's true for all asset classes,'' says Kunal Shah, founder of FreeCharge, who topped the angel list in 2016 with 24 investments.
''I think the market will keep correcting itself and operate in cycles.''
Few angels have seen exits; till that happens, they won't be rushing to invest again. ''There's fatigue and no exits,'' says Anand Ladsarya, an early investor in Myntra and Oyo, who backs about a dozen start-ups a year. He says he was as active in 2017 as in 2016 but went slow on deals through the angel networks; he prefers closed groups.
Some like Shah or Tata might have individual reasons for going slower.
Shah choose to pause on angel investments in 2017 as he was advising Sequoia Capital India; sector observers say Ratan Tata could have got busy with his venture capital fund, RNT Capital, that is investing in partnership with the University of California.
The slowing on deal-making by top angels is in line with the overall slowdown.
Investors put in $251 million across 452 start-ups in 2017 in angel and seed-stage deals, down from $374 mn in 903 deals during 2016.
Deal volumes fell 50 per cent and deal value by 33 per cent, according to an early estimate by VCCEdge.
''Angels have seen bloodbath in the market, and have all gone to heaven,'' serial entrepreneur K Ganesh told Business Standard in a recent interview.
''Since angels are less institutional, they are likely to be swayed by market sentiment, like retail (small) investors in the stock market.''
Many took to angel investing at the height of the start-up boom in 2014-15, without understanding the risks.
Angels were also hit by the 'angel tax', demonetisation and the Goods and Services Tax (GST), said Padmaja Ruparel, president, Indian Angel Network.
''In India, angel investing is part-time investment. When demonetisation and GST hit them, part-time angels had to focus full-time on their businesses,'' she said in a recent interview.
The angel tax, capital gains tax on unlisted securities and a few other issues have been worrying angel investors.
Even so, angel investing has deepened in India, with many joining the ranks from tier-2 and tier-3 cities.
Apoorv Sharma, co-founder and president, Venture Catalysts, estimates 3,000 angel investors in India, compared to 500-600 a few years earlier.
Going against the tide, Venture Catalysts managed to rope in angels from tier-2 and tier-3 cities to invest Rs 31.5 billion across 33 start-ups in 2017.