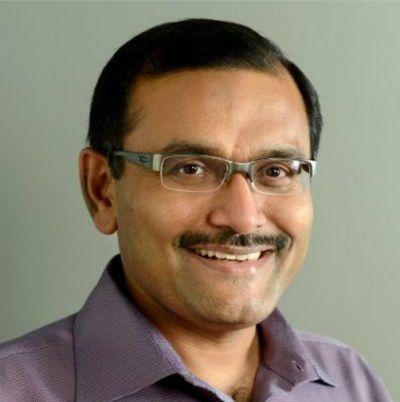 IMAGE: Deep Nishar. Photograph: Courtesy, Deep Nishar's LinkedIn page.
'Saying that Snapdeal is not doing well is beyond premature. Suggesting that someone has won or lost is myopic,' says Deep Nishar.
Japanese multinational SoftBank, with more than $3 billion investments in Indian businesses, is expected to scale up its pace of funding through the coming months.
While the Masayoshi Son-led company, focused on funding internet-based businesses and in the news for its proposed $100-billion vision fund, has been slow to invest in Indian firms this year, Deep Nishar, managing director, SoftBank Group International, image, left, told Business Standard in an interview on Thursday that, "2016 is not over yet", in an indication that an announcement may be in the offing.
Nishar, who leads the international investments for SoftBank from the San Carlos office in California, has been in India the past few days, meeting tech entrepreneurs to explore funding opportunities.
He plans to catch up with the chief executives of Snapdeal, Ola and Oyo -- three of the six internet companies in the country SoftBank is invested in -- over the coming days.
Next year, SoftBank plans to invest globally in sectors such as consumer technology, robotics, IoT (internet of things), competition biology companies and artificial intelligence.
While refusing to name the SoftBank-funded companies which have done well and those which have not, Nishar pointed out that mega mergers & acquisitions (M&As) were a distinct possibility in the Indian start-up universe.
His reply was to a question on whether M&As involving companies such as Flipkart, Amazon, Snapdeal, Alibaba were possible in the near term. "Definitely, it is possible. We have to think about why it would not be possible."
On whether SoftBank's association with Alibaba could result in an alliance between the Chinese e-commerce major and Kunal Bahl-led Snapdeal, Nishar said, "For sure, we own 28 per cent of Alibaba, Masa (Masayoshi Son) is on Jack's (Alibaba founder Jack Ma) board and vice-versa, there is close collaboration."
He elaborated that Alibaba is already an investor in Snapdeal. "So, it is a very productive and collaborative friendship, if there are things that are helpful to each other, we are open to it."
At the same time, business is business and people make their own decisions, he added. "We are all public companies, we have our shareholders and we have our board that takes these decisions. Having said that, collaboration in the business world is quite common. That is how the world goes around."
Nishar dismissed industry estimates that suggest Snapdeal was losing out to competition. "We are in the first over of a Test match, which is five days long and we are behaving as if we are in the last ball of a last over of 20-20 match. Saying that Snapdeal is not doing well is beyond premature. Suggesting that someone has won or lost is myopic."
But, what about the deep discounts and cash-burn in the industry, including in companies that SoftBank has funded? How long can they go on?
"My father, who was a businessman, taught me one thing about business when I started out. He said you invest one rupee in a business today, a year from now you make a rupee and 30 paise. If you can, time and again, you will have a business that will survive the test of time; if you don't, someday it will shut down."
That logic worked for him, it works for Google and it works for Indian companies too. No one is immune to that law of business, according to the SoftBank executive.
Post-Nikesh Arora, the chief operating officer and president of SoftBank, who stepped down abruptly earlier this year, how has the investment strategy changed vis-à-vis India?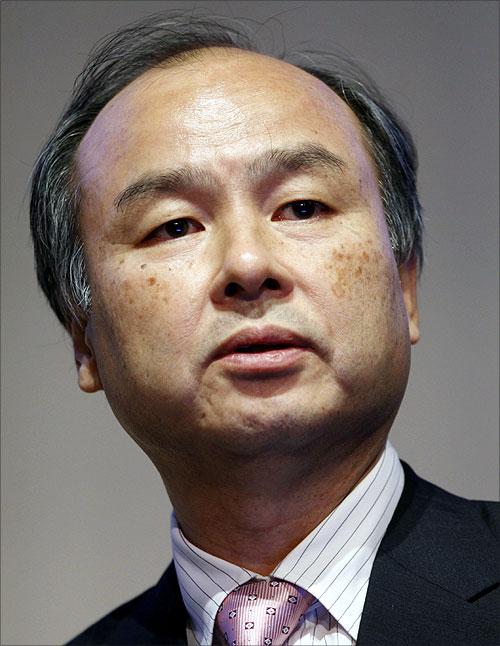 IMAGE: Masayoshi Son. Photograph: Yuriko Nakao/Reuters.
"We all have our unique philosophy in terms of how we look at investments. Nikesh had his perspective, I have mine, Masa has his. But the way best investments are made when you bring a diversity of viewpoints together and have intellectually honest debates about them and make a decision as team." SoftBank's commitment is an institutional one, it goes beyond an individual, he said.
While pointing out that he hasn't tracked the recent buzz around protectionism that companies like Flipkart and Ola have talked about, Nishar said, "Until I came to India, I had not heard of the phrase capital dumping. The fact is, every country in the world has to have a fine balance, you have to have an open market and open economy and, at the same time, you cannot do that at the expense of your home grown companies either….''
Replying to a question on how the India story looks like from the Bay Area, Nishar said, "The story is still unfolding and anyone who says otherwise has probably not given it full thought. I have followed India from the Bay Area for 11 years now and it is an evolving story."
He added, "When I was in Google, I would look at the entrepreneurial ecosystem and could not see it. At LinkedIn, I started seeing it and now I can see it in full force."
Does the funding slowdown in India a worry? "There probably is from a statistical standpoint a slowdown in funding. However, I do not think there is a slowdown in start-up activity and the latter is more important."
According to him, "Nobody is talking about raising billion-dollar rounds, which I think is not necessarily a bad thing. I think the pace of company formation qualitatively still feels healthy, so I am not worried."
When asked about the pace of disappearing start-ups in India, Nishar said, "Usually when trees fall in the forest, nobody hears them. When companies cease to exist, you see less of them."
Historically in the US, 95 per cent of all start-ups do not survive the two-year mark, estimates suggest. "Qualitatively speaking, I do not think in India, the mortality is a lot higher than that. Start-ups are hard, I started a company 17 years back and that survived the two-year mark but could not survive the three-year mark," he laughed.
But Nishar did not want to elaborate on the mortality rate of start-ups that SoftBank has funded. "The sample size of the companies we have invested in India is quite small. We have invested in six companies (Snapdeal, Housing.com, Oyo, Ola, InMobi and Grofers) in the past three years."
He pointed out that "as investors, we always try to look for companies we believe would be winners in the long run. But if you only have companies that survive the test of time, sometimes you may not take sufficient risks and you may not get the big Alibabas and WhatsApps of the world. Some of the most amazing companies of the world always face a near-death experience, which is what makes them stronger."
SoftBank feels strongly about all the companies it has invested in. "They may take different forms over time, but we have set out and some already have changed,'' he said, citing the example of Housing.com where a key founder Rahul Yadav is not there anymore.
"...So things do morph and change. It is truly difficult to say which of the companies we have invested in India would do well. Anyone who gives an answer to this is faking it."
Nishar took questions on demonetisation too. "When you take away 86 per cent of currency out of circulation, one would expect people to be amazingly upset, but that has not happened." He explained the reason probably is that "it will bring a lot of transparency into the system."
Finally, which are among the most promising companies that SoftBank could have invested in but did not? Airbnb is top of the list. What about Flipkart? Is there regret that SoftBank didn't invest there?
Nishar replied, "One could have, but Snapdeal, where we invested, and Flipkart are quite similar."
Nishar wrapped up the interview on the note that "there's no such thing as silver bullets in business. It's all about lead bullets coming together for true innovation."
And that's one lesson he got from his years at Google and LinkedIn.