Two projects in Iran, which India is to execute involving major financial commitments on its part, are of particular significance for Indian steel.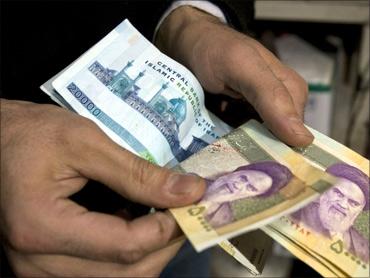 To the advantage of Indian steel and mineral industries, there is a fund of goodwill for this country in Iran, which has launched a massive infrastructure building programme following the withdrawal of sanctions.
One of the first things Teheran decided to do after the country's international isolation ended in January was to bring back oil production to the 2011 pre-sanctions level, which earned the country the displeasure of a few members of the Organisation of Petroleum Exporting Countries.
This is good news for Indian steel pipes manufacturers nursing idle capacity.
With energy prices remaining weak amid supply gluts and weak demand, oil companies globally have effected sharp cuts in capital spending.
In a situation like this, pipe producers everywhere will be targeting Iran where oil production has been stepped up.
For instance, Russia's largest steel pipe maker TMK is giving a push to exports to Iran for better capacity use of its plants.
As Teheran wants to make good for big falls in energy prices by stepping up oil production, it is laying emphasis on expansion of ports and railway network.
An Indian steel industry official says: "If we play our cards well, we stand a good chance to export good volumes of steel for use in the about-to-be-launched infrastructure projects in Iran."
Some of the 12 'business agreements' signed during Prime Minister Narendra Modi's visit to Teheran in May are likely to create an ideal condition for use of Indian steel in Iranian projects.
Two projects in Iran, which India is to execute involving major financial commitments on its part, are of particular significance for Indian steel.
Port development work is all about cement and steel. India will be spending $500 million to build two terminals and five cargo berths at Chabahar port, which remained under-funded and under-used through the sanctions years.
Chabahar, which is on the Gulf of Oman on Iran's southern coast, is of strategic commercial significance for India because the port will give India access to Afghanistan and central Asia bypassing Pakistan.
For moving goods to Afghanistan and other places at minimum logistics cost, Indian government-owned turnkey construction company IRCON will lay a 500-km rail line between Chabahar and Iran's inland city Zahedan.
Incidentally, the capital city of Sistan and Baluchestan province Zahedan is 41 km from Afghanistan border.
The Bhilai Steel Plant of Steel Authority of India (SAIL) has supplied good quantities of rails to Iran in the past.
Earlier this month, Jindal Steel & Power Limited (JSPL) dispatched the first consignment of 1,700 tonnes of rails out of a total order for 150,000 tonnes to Iran.
Last year, SAIL, too, won orders to supply rails to Iran. SAIL makes rails in lengths of 13 and 16 metres. But, the Iranian order is for 18-metre long rails.
To meet this requirement, SAIL has imported a hot stamping machine from Germany and non-destructive testing facilities from Austria.
Timely execution of these orders will create an ideal condition for SAIL and JSPL to bid for more orders when Iran starts investing the planned $25 billion in modernisation and expansion of its rail network, including stepping up the rail track length from 15,000 km to 25,000 km by 2025.
India's steel makers are enthused by Iranian President Hassan Rouhani's statement that that country's relationship with India "starts with Chabahar, but its end will be an all-out comprehensive development, and economic and cultural cooperation".
What must not, however, be lost on the Indian industry is that following the end of sanctions, steelmakers from China and European countries have made several visits to Iran to explore the possibilities of exports and participation in the country's programme to make 25 million tonnes (mt) of steel by 2025 compared with the current annual production of 16 mt.
Around 200 identified iron ore deposits in Iran have confirmed reserves of 4.5 billion tonnes.
As the country is about to embark on expanding steel production capacity, Iran is expected to give a major push to raise ore production from the present level of 45 mt. The mines in Iran are now state owned.
Last year, Teheran made a policy declaration to allow private and foreign participation for rapid development of the sector.
China's Baosteel has already thrown its hat in the Iranian steel and mines ring.
Shouldn't India be also exploring opportunities in this area?