Weakness in the broader markets, along with expensive valuations that these companies had commanded during their IPOs, has led to this fall
Illustration: Uttam Ghosh/Rediff.com
Several newly listed companies have seen a steep fall in their share prices in the last two months.
Shares of 57 per cent of the companies listed in 2018 are currently trading below their issue price.
Further, 14 of the 33 companies that listed last year, too, are trading at a discount to their initial public offering (IPO) price.
Weakness in the broader markets, along with expensive valuations that these companies had commanded during their IPOs, has led to this fall, say experts.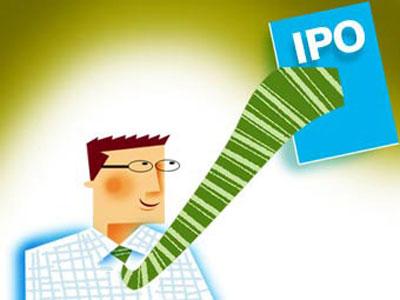 The BSE MidCap index has fallen nearly 10 per cent in 2018 so far, while the large-cap Sensex is down 2 per cent.
The Indian primary markets have been buoyant for the last two years, thanks to the bull-run in the secondary markets.
There was also a strong demand for fresh paper in the markets since both institutional and retail investors went on a buying spree.
This heavy demand prompted several companies to seek premium valuations for the IPOs.
However, the scenario has reversed in the last two months, with investors pulling out money from mid- and small-cap stocks due to valuation concerns.
"Investors lapped up several IPOs without paying much heed to the business models. A majority of the IPOs that have come out in the last two years were oversubscribed several times.
"However, with fresh inflows drying up, the stocks have come under pressure. If the trend continues to play out for another two months, investor appetite for new IPOs could be dented," said a banker at a foreign investment bank.
Delhi-based CL Educate, which launched its IPO in 2017, has seen its shares fall 65 per cent from issue price - the highest for any newly listed firm.
Shares of Apollo Micro Systems, ICICI Securities, and Shalby Hospitals have all fallen over 30 per cent from their IPO price.
Shares of state-owned insurers General Insurance Corporation and New India Assurance have fallen 20 per cent from their issue price, while defence companies Hindustan Aeronautics and Bharat Dynamics are trading 22 per cent lower and 8 per cent lower, respectively, from their issue price.
Even the better-performing issuances such as Cochin Shipyard have given single-digit returns.
Investment bankers say the Indian IPO market will continue to witness traction in the near to medium term.
However, investors will be more selective and show interest only in companies which have strong business models and a track record of profitability.
"While there is some uncertainty currently, the activity should pick up in the next month or two.
"Equities will continue to attract retail investors as there are no alternative asset classes for them.
"Firms should rationalise their valuations and leave more money on the table for investors to receive better response from investors," said S Venkatraghavan, managing director, equity capital markets, IDFC Bank.
More than half a dozen companies are planning to launch their IPOs in the next three months.
Investment bankers are still expecting 2018 to be a positive year for IPOs, with fundraising to the tune of Rs 50,000 crore.
Around Rs 20,000 crore has already been raised so far in 2018.
Political uncertainty seems to be the biggest headwind for IPO markets as India goes to elections next year.
Bankers say any steep correction in the secondary markets in the next few months could spoil the party for IPOs.